Kevin Cramer changes his mind, will announce he's running for Senate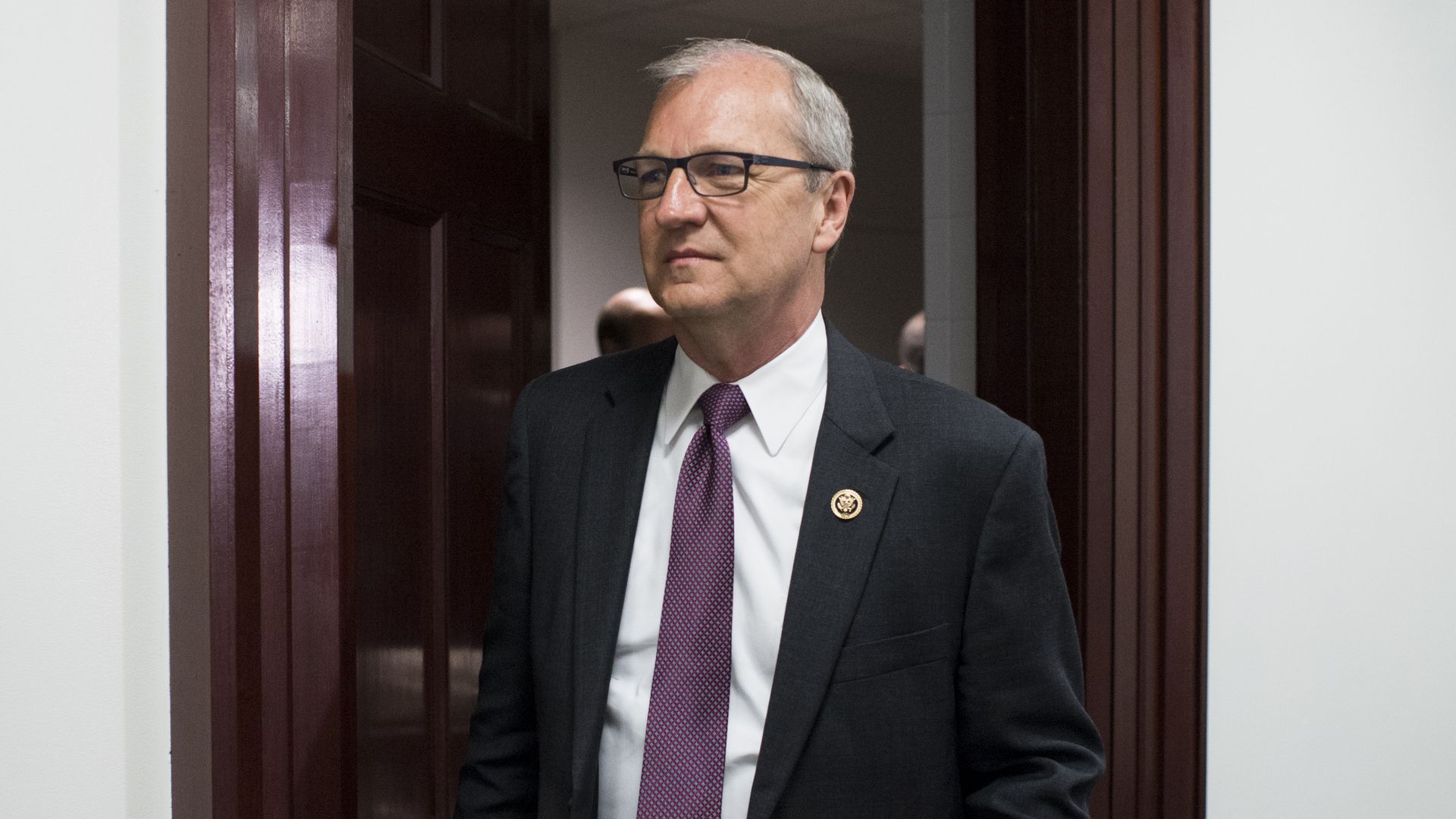 Republican congressman Kevin Cramer will officially announce he's running against incumbent Democrat Heidi Heitkamp for the Senate seat in North Dakota at rally at a Bismarck hotel on Feb. 16, a source confirmed to the AP.
Why it matters: Last month Cramer decided against running, despite being courted by President Trump. But Republicans, who currently hold a narrow 51-49 majority in the Senate, are hoping to pick up North Dakota, which Trump won by double digits in 2016.
The backdrop: Many Republicans have described Cramer as the GOP's "best hope" of defeating Heitkamp in November.
Cramer has name recognition and holds the state's only House seat, making him a far more prominent figure in North Dakota than Republican state Sen. Tom Campbell, who's also running.
Cramer is also a close ally of President Trump. He promoted Trump early on in the presidential campaign.
Raising enough money to run was one of the reasons he cited when announcing he wouldn't challenge Heitkamp. But now Harold Hamm, an oil billionaire, has reportedly offered to help Cramer as his finance chair if he decides to run. (The curious thing is that Hamm has previously donated thousands to Heitkamp.)
The other side, per Joshua Karp, spokesman for Democratic PAC American Bridge:
"Mitch McConnell and Washington Republicans have been turned down over and over again by high-quality recruits in North Dakota, so out of desperation they are tying their fortunes to Kevin Cramer. "
Go deeper