Appeals court rules Trump's latest travel ban unconstitutional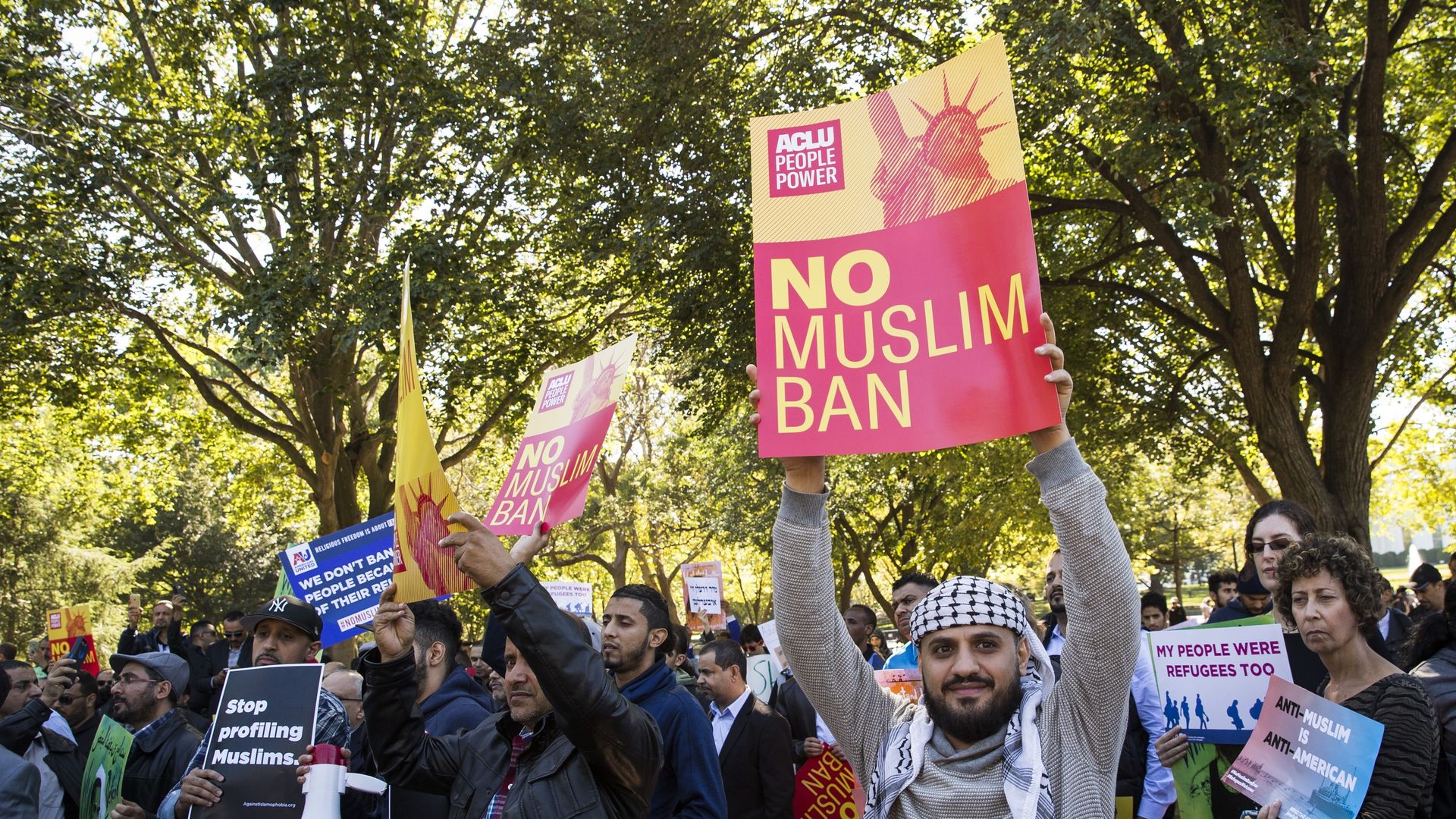 President Donald Trump's latest travel ban targeting people from six Muslim-majority countries violates the Constitution, a Virginia federal appeals court ruled on Thursday.
Why it matters: This ruling will not have any immediate effect. The U.S. Supreme Court has agreed to hear the travel ban case this coming spring, and said the policy can by fully implemented while appeals made their way through the lower courts.
The backdrop: The third iteration of the ban seeks to block immigrants and temporary visitors from Chad, Iran, Libya, Somalia, Syria, and Yemen, as well as North Koreans and certain Venezuelan government officials. A Maryland federal district court ruled against the ban last October, prompting the Trump administration to file an appeal.
Go deeper