Meet Cyril Ramaphosa, South Africa's president-in-waiting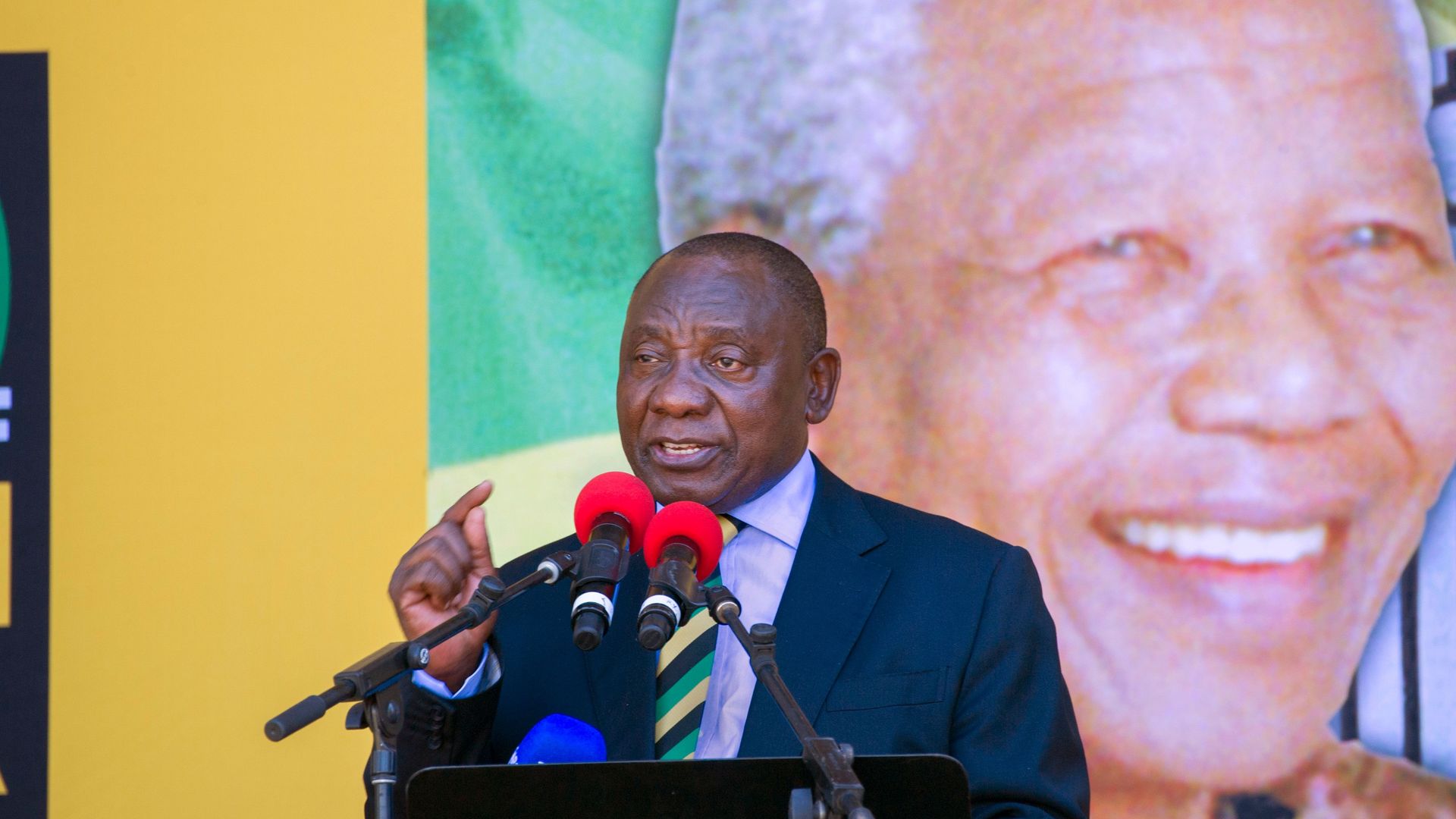 Almost two months after he was elected leader of South Africa's ruling African National Congress (ANC) party, Cyril Ramaphosa is poised to become the country's next president as negotiations enter the second week over the fate of embattled President Jacob Zuma.
What's happening now: Zuma is refusing calls to step down, and party leaders say a vote of no confidence will be held tomorrow. If he's ousted, as expected, parliament will elect the next president. Ramaphosa, 65, will almost certainly win due to the ANC's dominance in parliament.
A former trade union organizer and key Mandela ally, he has been South Africa's deputy president since 2014.
Ties to Mandela
Ramaphosa was a protégé of Nelson Mandela — the anti-apartheid revolutionary who later became the country's first black president in 1994.
He was reportedly Mandela's top choice to serve as deputy and heir apparent, but internal party politics led to Ramaphosa being passed over. He later rejected a cabinet post and left politics.
He was Mandela's lead negotiator in the talks that ended apartheid, and later chaired the constitutional assembly that drafted South Africa's post-apartheid constitution.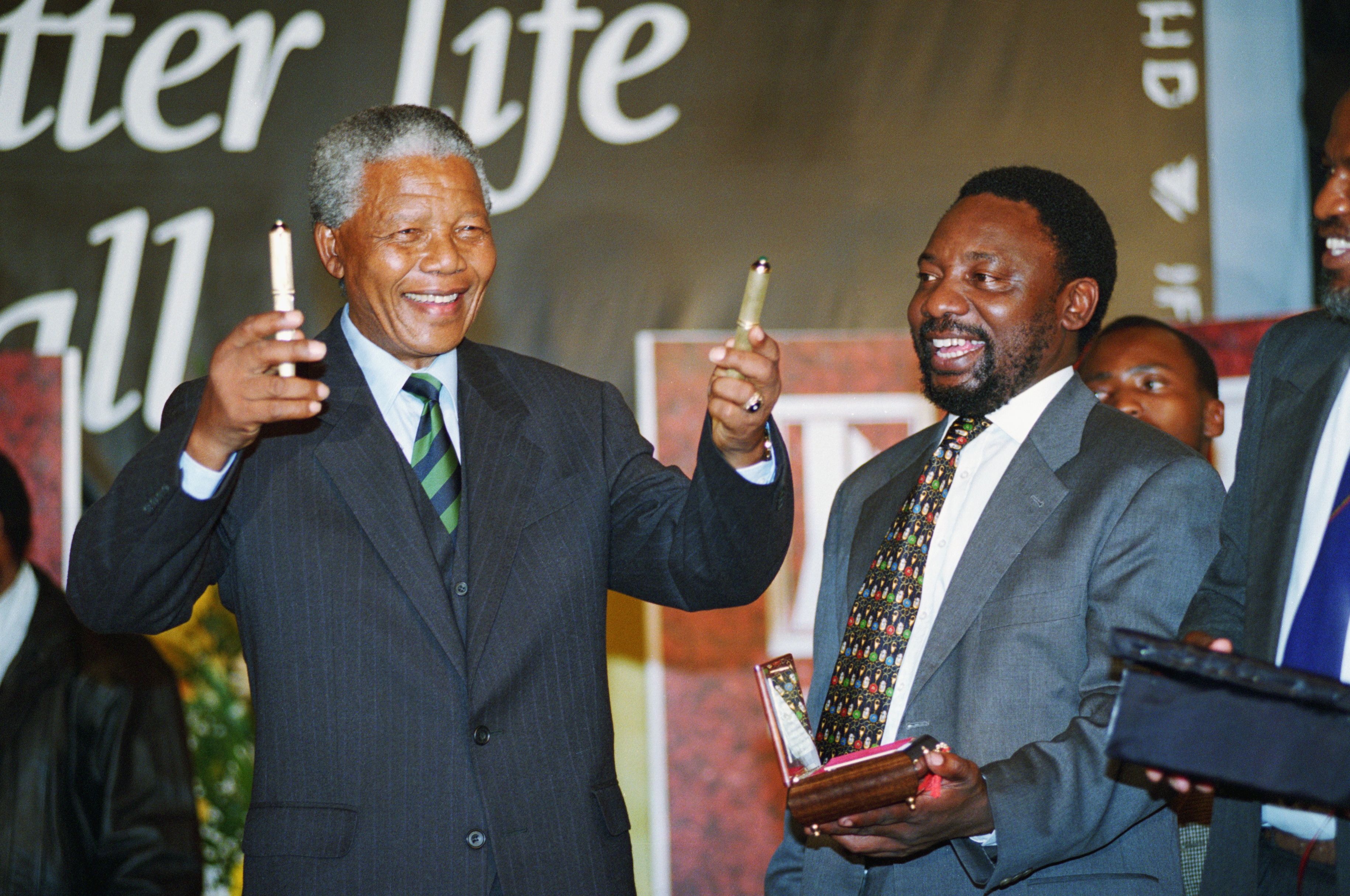 Labor leader to business mogul
Ramaphosa was General Secretary of the National Union of Mineworkers in the 1980s and early 1990s, leading a massive strike in 1987.
After the end of apartheid, his political influence at a time when new laws were integrating blacks into the economy allowed him to acquire stakes in a variety of industries, per the NYT. His business empire grew over time, and included McDonalds' South African operation, mining investments and more.
He is one of the country's richest politicians, per the BBC, which reports that he has a net worth of about $450 million.
Controversies
In 2012, police slaughtered 34 striking miners at a platinum mine for which Ramaphosa served on the board of directors. "He was accused of betraying the workers he once fought for, especially after emails emerged showing he had called for action against the miners," per the BBC.
Ramaphosa has been accused of being out of touch (particularly after he bid $2 million for a prize cow at a livestock auction) and of enriching himself through a system he helped design.
He faced allegations last year of having extramarital affairs with at least eight women. He denied them and said they were part of a smear campaign to derail his ambitions to become party leader, according to local media reports. He later admitted to having an affair eight years ago, but denied other extramarital relations.
Return to politics
Zuma appointed him in 2014 as deputy president.
The ANC, which has governed South Africa since Mandela won the presidency, elected Ramaphosa as party leader last December. That came after Zuma narrowly survived a no-confidence vote, which also exposed the rift in the party over concerns that Zuma's scandal-plagued eight-year rule has tarnished the party.
Ramaphosa has received support from the Nelson Mandela Foundation, run by close colleagues of the deceased president, which said an early exit by Zuma would allow the ANC to "shore up" its prospects for next year's election.
Go deeper: South Africa's Zuma under mounting pressure to resign
Go deeper