Trump v. Koch brothers on health care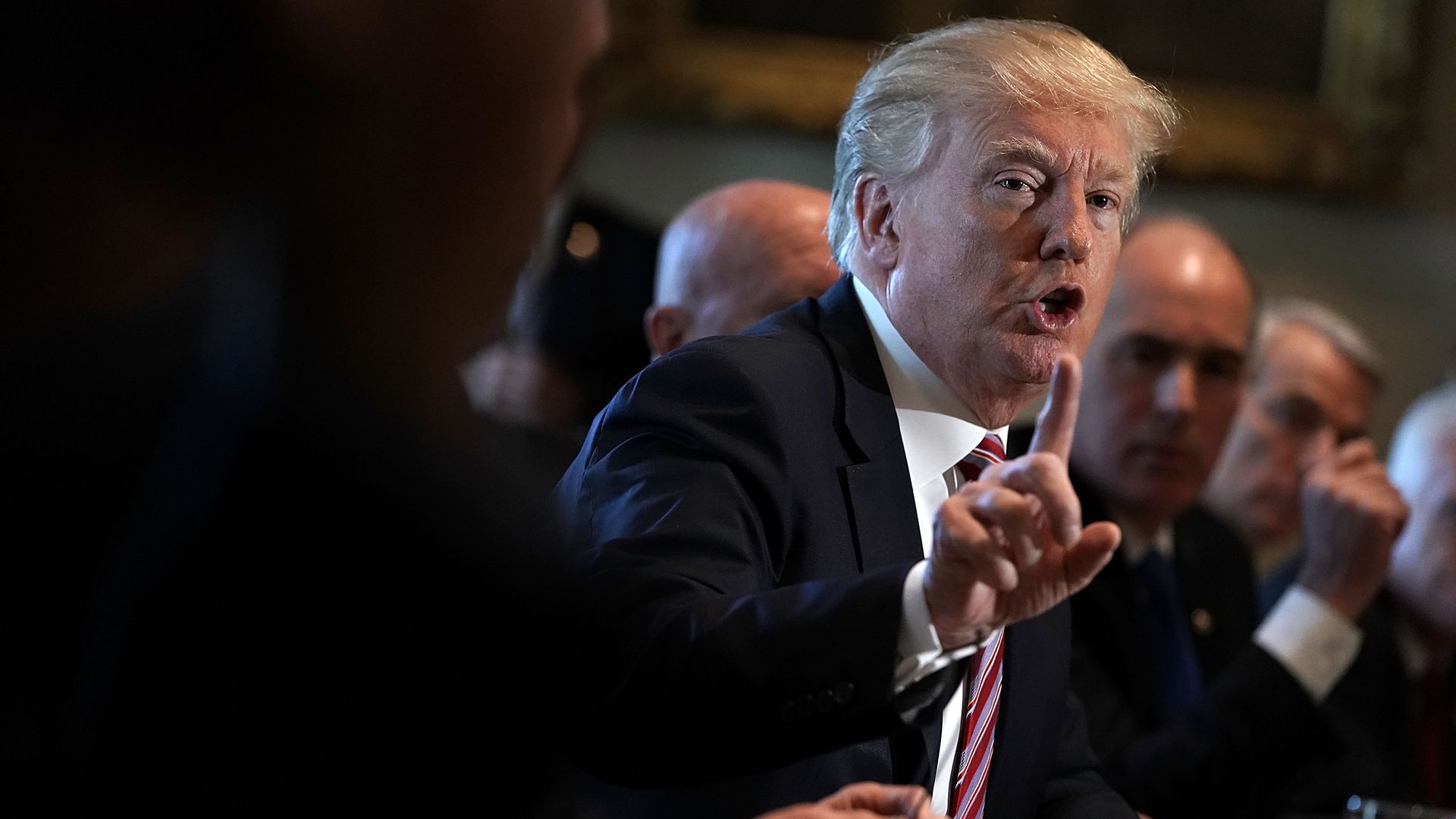 President Trump's budget proposal embraced two measures to help stabilize the Affordable Care Act. And Americans for Prosperity, the conservative advocacy network funded by the Koch brothers, is not happy about it.
The intrigue: Trump's budget called for repealing the ACA, but also for funding two stabilization programs — cost-sharing reductions and risk corridors — that aren't popular with conservatives.
Cost-sharing reduction payments, known as CSRs. Trump cut off that funding last fall, but Congress could reauthorize it.
Risk corridors, which help cushion the blow for insurers who ended up with more expensive customers than they expected within the ACA's insurance markets.
The response:
"It is disappointing to see this administration proposing to restart the misguided practice of using taxpayer dollars to subsidize big insurers. ... Including CSRs and risk corridors in the White House budget would only prop up the failing health care law."— AFP president Tim Phillips said in a statement
Why you'll hear about this again: Congress — including congressional Republicans — is looking seriously at proposals to help stabilize insurance companies in the absence of the ACA's individual mandate.
Those ideas include funding CSRs as well as the creation of a new reinsurance program — a measure that wasn't in Trump's budget, but which would also involve direct payments to insurance companies.
Although some Republicans in both the House and Senate are on board with all that, Phillips' statement is a reminder that stabilizing the ACA will never be an easy vote for the broader GOP caucus.
Go deeper