Susan Rice lawyer: Steele dossier not discussed in 2017 meeting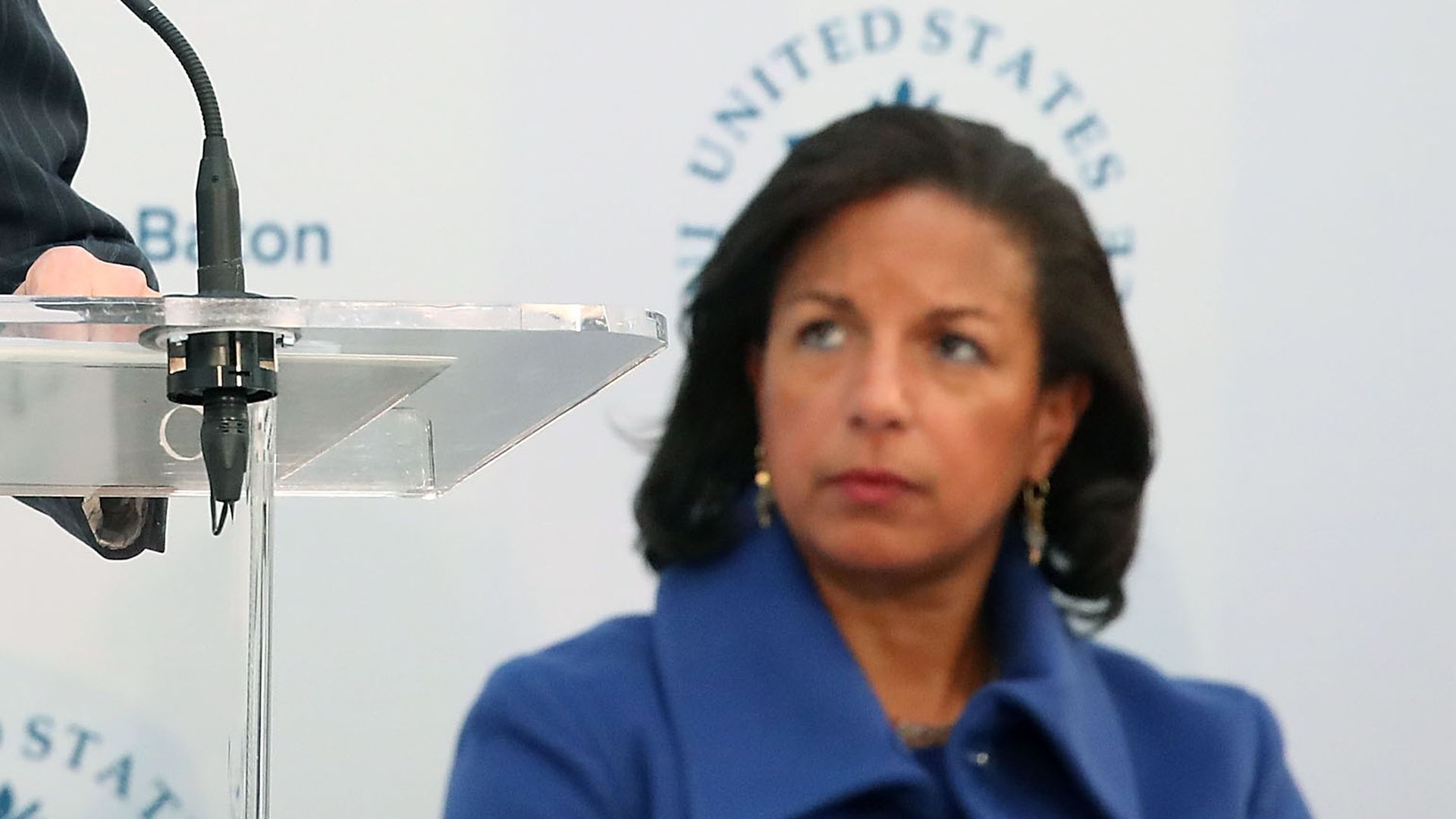 Former National Security Advisor Susan Rice's attorney Kathryn Ruemmler has fired back at Republicans questioning the motives and completeness of an email purporting to document a meeting between some of then-President Obama's top officials. She denied that meeting discussed the Steele dossier, a specter raised by the chair of the Senate Judiciary committee as he sought information about the email.
What they're saying: "The discussion that Ambassador Rice documented did not involve the so-called Steele dossier," said Ruemmler in a statement. "Any insinuation that Ambassador Rice's actions in this matter were inappropriate is yet another attempt to distract and deflect from the importance of the ongoing investigations into Russian meddling in America's democracy."
Driving the news: Rice sent the email to herself during her last day in office.
It claims Obama told FBI head James Comey and Deputy Attorney General Sally Yates that he felt that the White House should be walled off from the investigation into the Trump campaign unless Obama risked sharing classified information with a bona fide Russian mole.
Judiciary chair Chuck Grassley (R-Iowa) and member Lindsey Graham (R-S.C.) sent Rice a letter Monday asking why Rice sent that "unusual" email to herself during her final moments in office — two weeks after the meeting took place. They also asked whether the Steele dossier or wiretaps of Trump adviser Carter Page came up during the meeting. Ruemmler denied the former in her statement and did not address the latter.
"There is nothing 'unusual' about the National Security Advisor memorializing an important discussion for the record," said Ruemmler in her statement.
Go deeper