South Korea is footing the bill for North Korean Olympians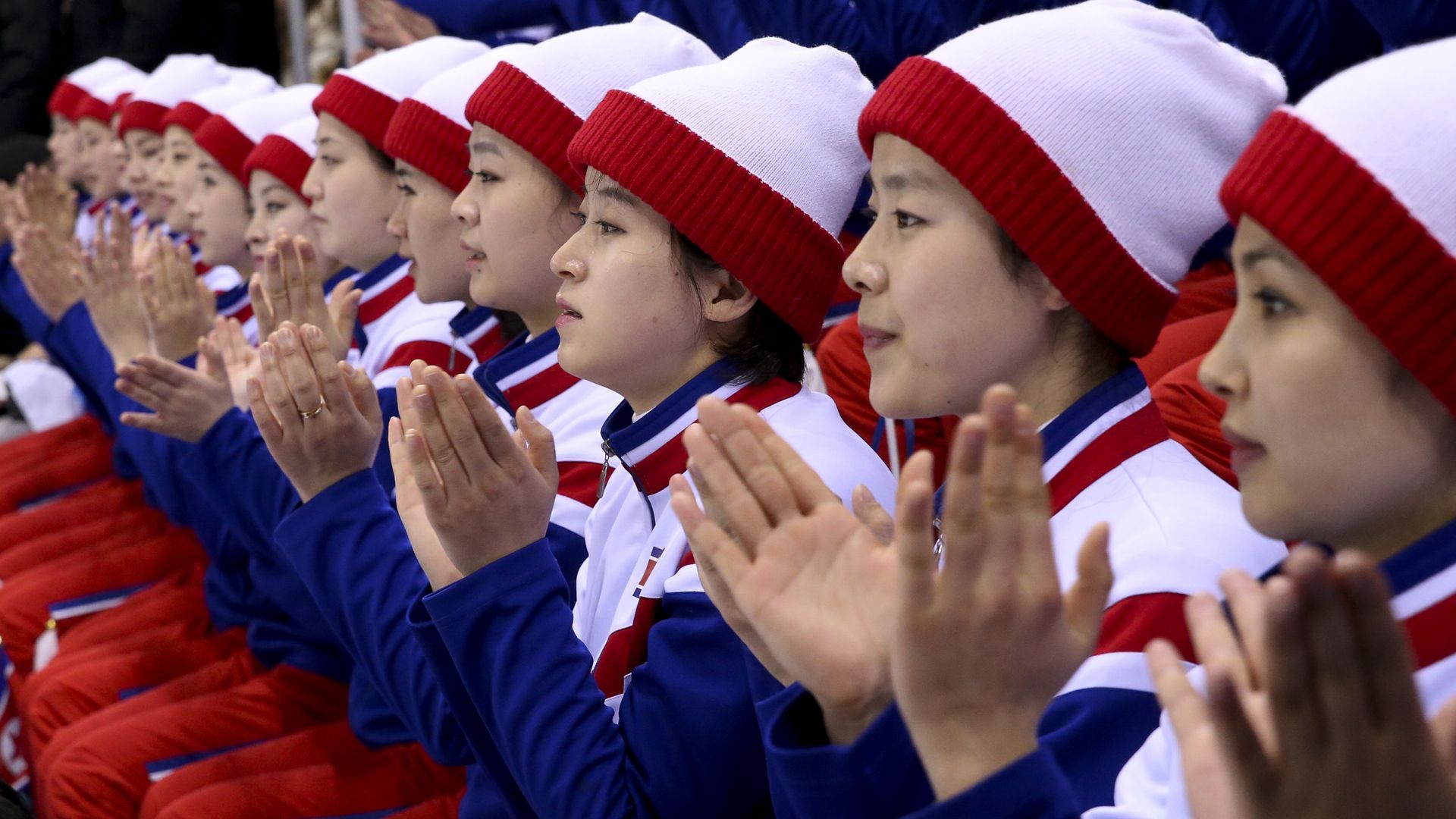 South Korea is picking up the tab for costs North Korea racks up during the 2018 Olympics, according to the Wall Street Journal, approving a $2.7 million fund to cover the expenses.
Why it matters: North Korea is a poor country that doesn't pay its debts around the world — on hotel bills, parking tickets, or anything else for that matter. In talks ahead of the games, "there was little question that the South would pay."
But, but, but: Some South Korean citizens think it would be inappropriate to make the North pay, as they are the hosts and members of the North Korean delegation are their guests. A restaurant manager in Seoul told the WSJ: "At some point, there is either going to be unification or war, and so paying now is a worthy investment in the positive direction."
Flashback: In September we learned the regime has more than $156,000 in unpaid parking tickets in New York City.
One more thing: Per the Journal, North Korea's founder Kim Il Sung took 1,000 Volvos from Sweden in the 1970s and never paid for them.
Go deeper