Pence on North Korea: Nothing changes until they abandon nukes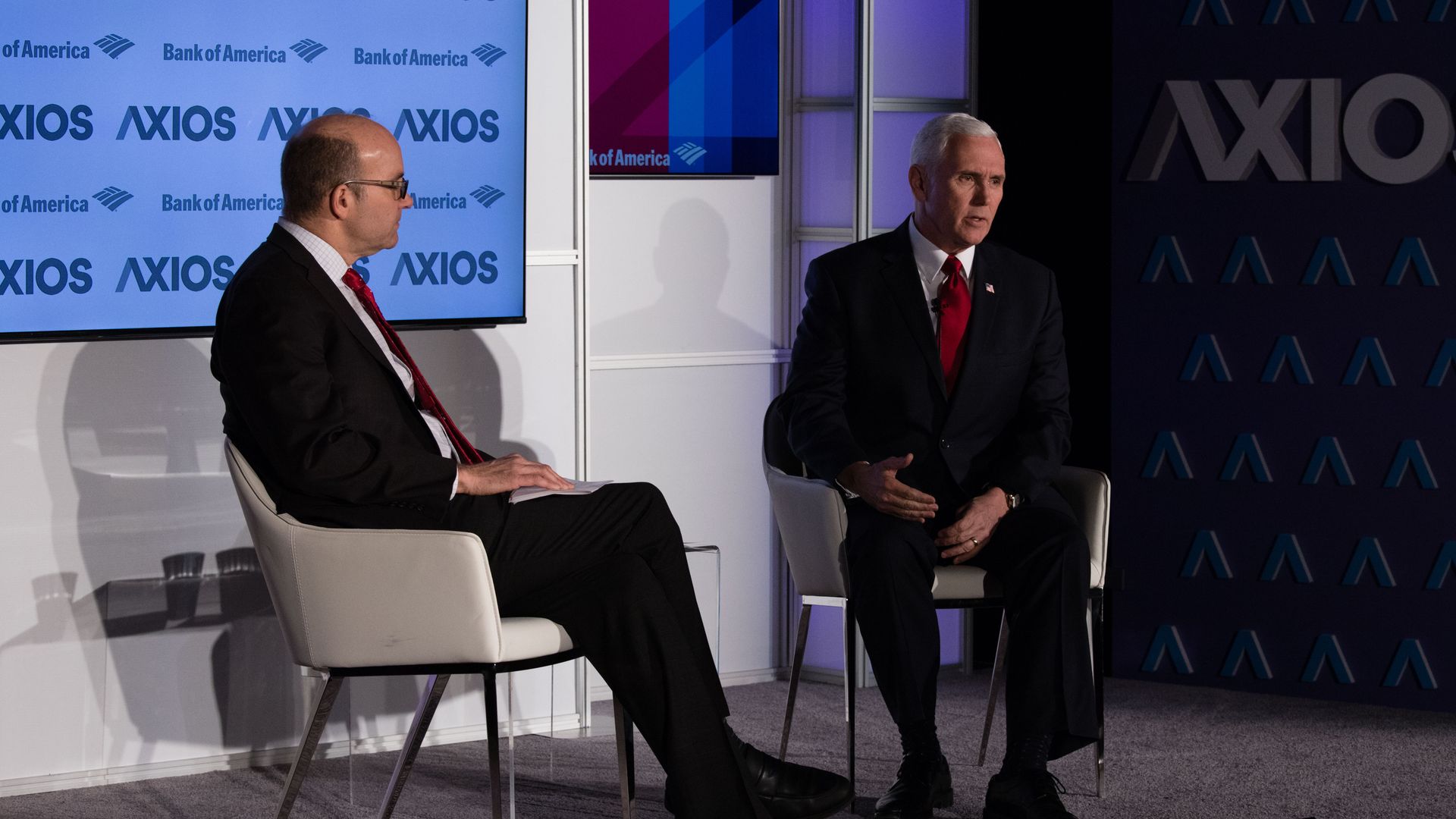 Vice President Mike Pence told Axios' Mike Allen on Wednesday President Trump "always believes in talking [with North Korea], but talking is not negotiating."
Why it matters: He said nothing will change with North Korea until they give up their pursuit of nuclear weapons. He said they must "completely, verifiably, and completely abandon" its missile programs, and "only then can we consider any change in posture by the United States or the international community."
He called North Korea "the most tyrannical and oppressive regime on the planet," which is "nothing short of a prison state."
On U.S. military options against North Korea: "The United States has viable military options to deal with the threat of nuclear and ballistic missiles from North Korea…we want to exhaust every opportunity to make sure North Korea understands our intentions and the seriousness of the USA and our allies."
On seeing Kim Yo-jung at the 2018 Olympics: "I didn't avoid the dictator's sister, but I did ignore her…I didn't believe it was proper for the USA to give her any attention in that forum."
Go deeper