Highlights from our interview with Mike Pence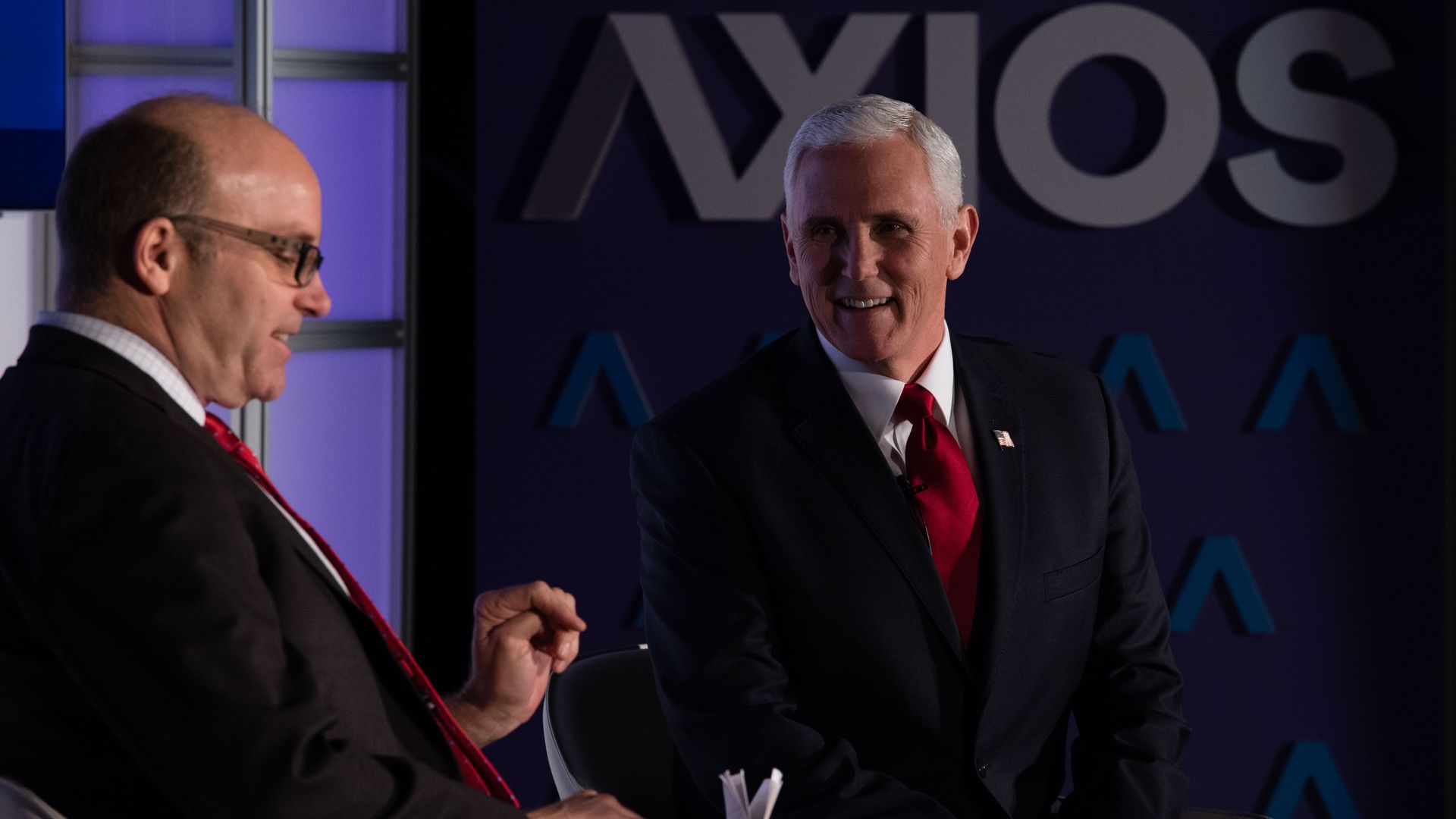 Quick hits from the Axios interview Wednesday with Vice President Mike Pence.
On North Korea: Pence said the nation is "the most tyrannical and oppressive regime on the planet," and that nothing changes in the U.S.' approach until they get rid of their nuclear weapons.
On seeing Kim Yo-jung at the Olympics: "I didn't avoid the dictator's sister. But I did ignore her...I didn't believe it was proper for the USA to giver her any attention in that forum."
On Rob Porter: "As I said, and as the White House has said, I think the White House could have handled this better. And I still feel that way."
On chief of staff John Kelly's handling of Porter: "John Kelly has done a remarkable job as chief of staff...and I look forward to continuing to work with him for many, many months to come."
On special counsel Robert Mueller: Pence said the investigation isn't "something I spend a lot of time thinking about," but that the White House has "been fully cooperating with the Special Counsel, and I can assure you that we will continue to."
Pence said the U.S. intelligence communities have concluded that none of Russia's efforts "had any impact on the outcome of the 2016 election." That isn't exactly true.
On Joy Behar's remarks about his faith on The View: "To have ABC maintain a broadcast forum that compared Christianity to mental illness is just wrong...It demonstrates how out of touch same in the main stream media are with the faith and values of the American people."
Go deeper