Idaho insurer unveils plans that don't comply with the ACA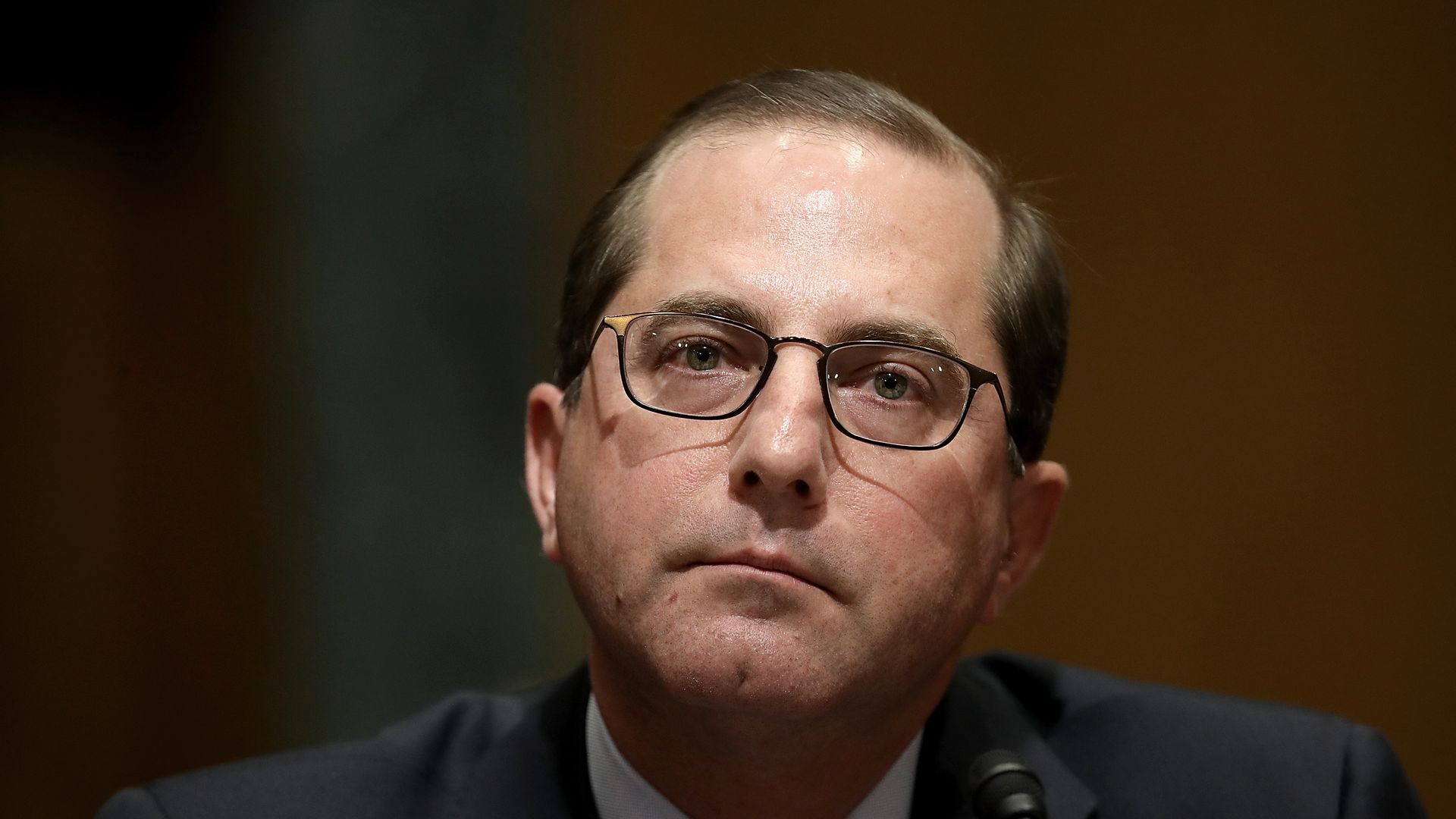 Blue Cross of Idaho is taking up the state's controversial offer to sell insurance plans that don't comply with the Affordable Care Act — a move many legal experts believe is illegal, and which policy experts say will undermine the ACA.
What's next: It's not clear whether the Trump administration will step in to enforce the ACA's requirements. If it doesn't, more conservative states will likely follow Idaho's lead, effectively rolling back some of the ACA's most substantial consumer protections and coverage mandates.
Driving the news: Idaho Gov. Butch Otter previously said the state would allow the sale of insurance plans that don't comply with all of the ACA, and Blue Cross of Idaho announced today that it would start selling some of those plans next year.
The details, according to plan documents provided by Blue Cross and a report in the Idaho Statesman:
These new plans will ask consumers about their medical histories and charge them higher premiums if they have pre-existing conditions. That's illegal under the ACA.
The policies will cap their total coverage for each customer at $1 million per year. The ACA banned annual caps.
Some out-of-pocket costs, like co-pays for certain services, would be lower in the new plans than in the company's ACA-compliant policies. But consumers would be on the hook for more out-of-pocket spending overall.
Consumers could not apply the ACA's premium subsidies to these new policies.
Why it matters: This is the most aggressive effort any state has made to circumvent the ACA. If these policies do come to market next year, they'll likely siphon off healthier customers who don't use much health care — which in turn would leave a sicker, more expensive customer base in the market for ACA-compliant coverage, causing those plans' premiums to rise.
If neither the Trump administration nor the courts intervene to block these policies, this could be a roadmap for other red states to create their own parallel insurance markets.
The odds: Health and Human Services secretary Alex Azar told a House committee today that Idaho hasn't asked for a specific waiver from the ACA, and did not explicitly say how his department would approach Idaho's experiment.
"There is a rule of law that we need to enforce," Azar said.
Go deeper