Trey Gowdy: House Oversight has launched Porter investigation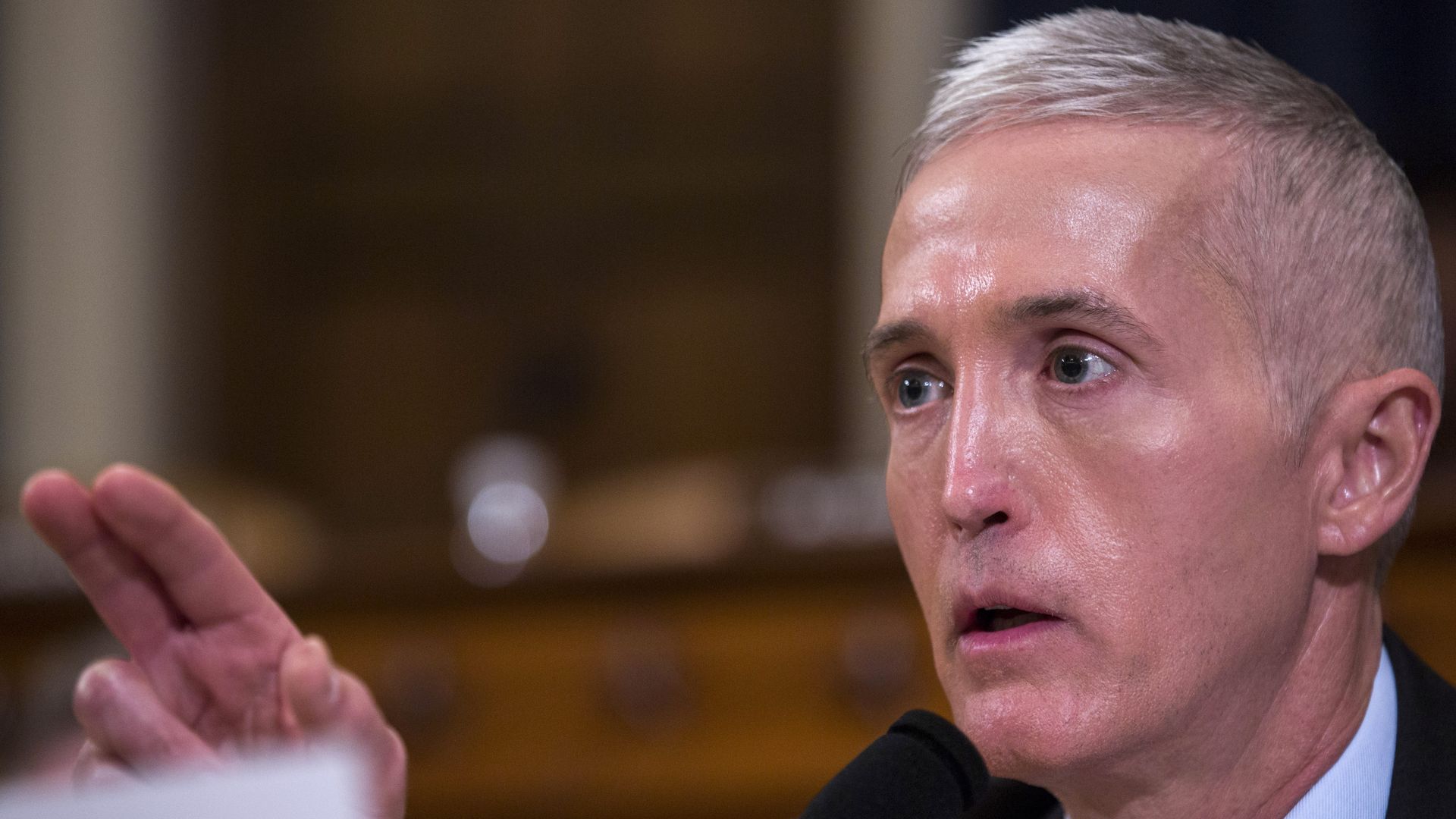 Rep. Trey Gowdy (R-SC) told CNN Wednesday that the House Oversight Committee launched an investigation last night into the Trump administration's handling of the domestic abuse allegations against former White House staff secretary Rob Porter.
"You can call it official. You can call it unofficial. I'm going to direct questions to the FBI that I expect them to answer. And if they don't answer them, then they're going to need to give me a really good reason."
— Gowdy on "New Day" CNN
Why it matters: The White House has been in hot water for their handling of Porter's exit — specifically what they knew and when. Yesterday, FBI Director Christopher Wray contradicted the White House, which still can't get it's story straight, on the Porter timeline. Now Congress is taking the matter into its own hands.
Go deeper