FTC nominees tread carefully around Big Tech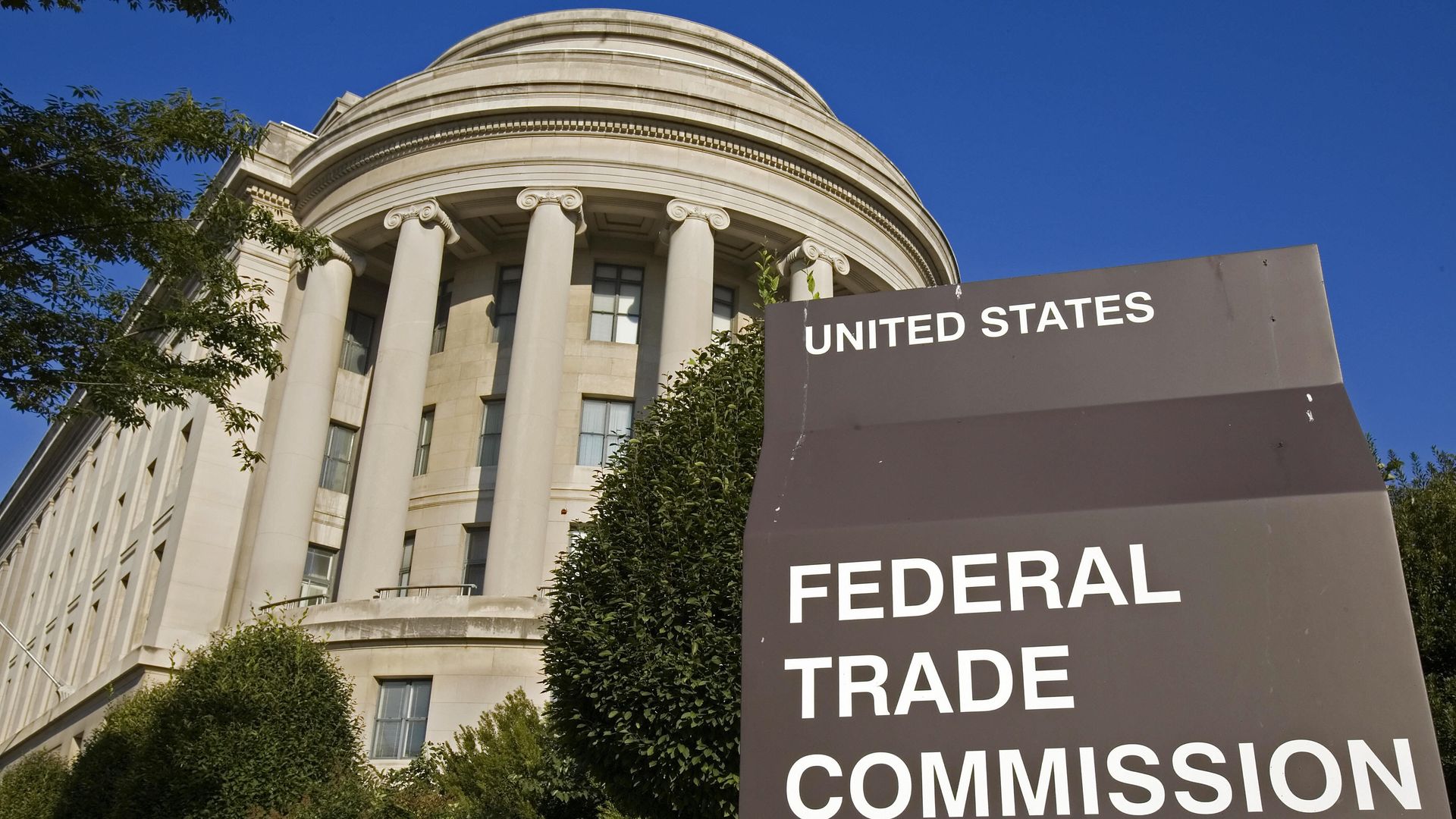 Four nominees to serve on the Federal Trade Commission moved carefully around a question about their views on Big Tech's growing power on Wednesday, pledging generally to enforce antitrust laws but not firing any broadsides against companies like Facebook and Google.
Why it matters: This question faces antitrust regulators as dominant tech platforms only get bigger, and calls to rein them in become more prominent. That could include calls for the agency to take another look at Google's search dominance.
What they're saying:
FTC chair nominee Joseph Simons: "Sometimes big is good, sometimes big is bad, and sometimes it's both at the same time. Oftentimes companies get big because they are successful with the consumer, they offer a good service at low price, and that's a good thing and we don't want to interfere with that. On the other hand, companies that are already big and influential can sometimes use inappropriate means, anticompetitive means, to get big or to stay big — and if that's the case, then we should be vigorously enforcing the antitrust laws and attacking that conduct and prohibiting it."
Commissioner nominee Christine Wilson: "I know there have been questions about whether the antitrust laws as currently crafted are sufficient to address these issues and I would like to affirm my view today that in fact the antitrust laws as written today are broad and flexible and are capable of adapting to evolving technology. … I understand that there have been investigations into companies in the past, there has been a lapse of time an technology has evolved, and so it may make sense to take another look at concerns that have been raised."
Commissioner nominee Noah Phillips: "Like many Americans, I experience daily the incredible impact that many of these firms have on my life. … I think the FTC has a very big role to play here in applying the law fairly, in applying it carefully, and very importantly in continuing to keep abreast of changing trends in the markets."
Commissioner nominee Rohit Chopra: "I agree with Mr. Simons that there's a real role to continue to look back at past actions to determine whether models and empirical analysis have been accurate, how they can be evolved, but I think it's an area that we need to be humble and continue to learn to effectively understand dynamics in this marketplace."
Go deeper