Trump says he's "totally opposed to domestic violence"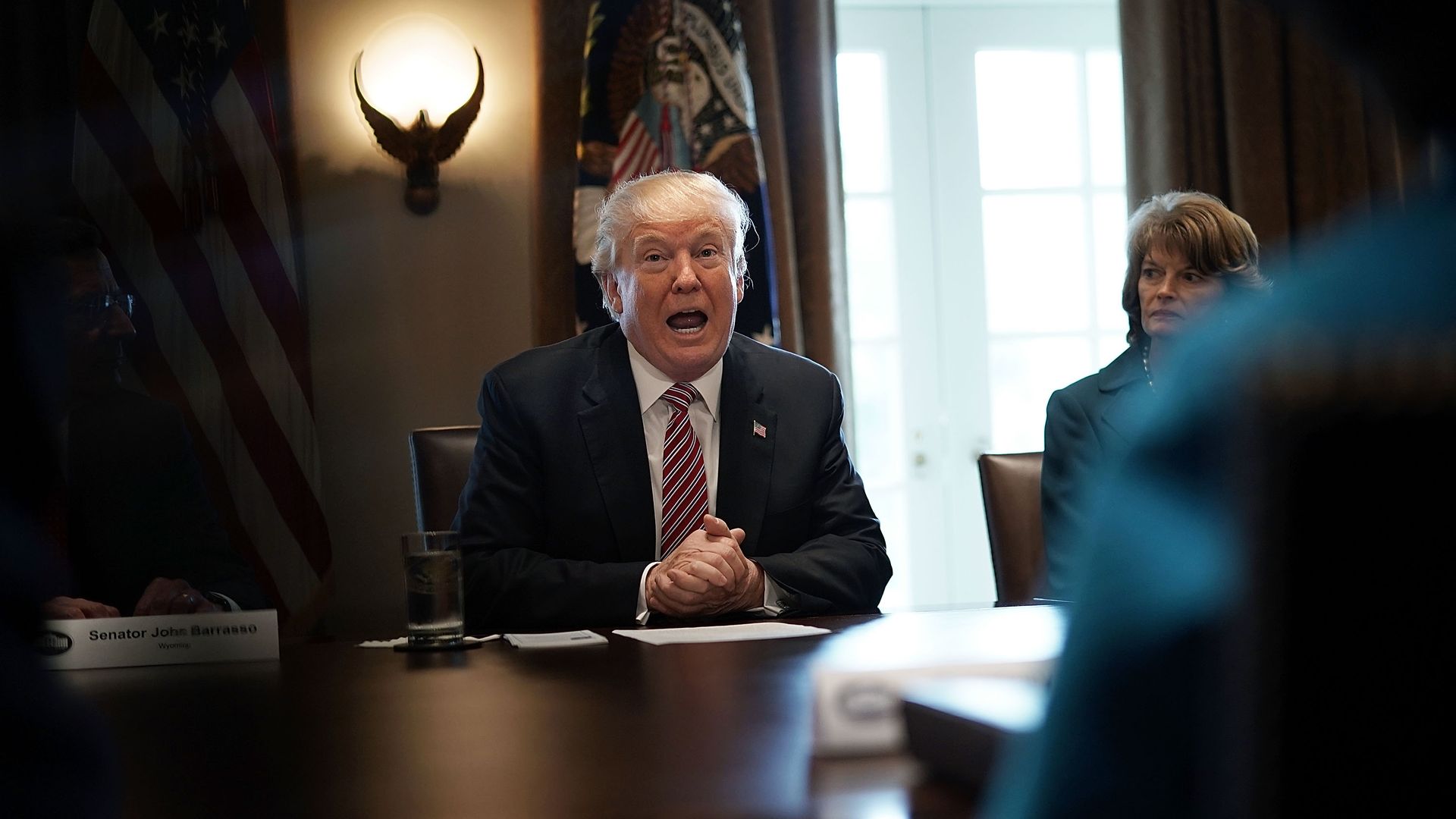 President Trump said on Wednesday at meeting on tax reform that he is "totally opposed to domestic violence." This is the first comment the president has made on the issue of domestic violence since allegations of domestic abuse surfaced about former staff secretary Rob Porter.
Why it matters: Trump has only made comments defending the accused through since allegations were published against Porter last week. In a statement read yesterday, Press Secretary Sarah Sanders said, "above all, the President supports victims of domestic violence and believes everyone should be treated fairly and with due process." Per Axios' Jonathan Swan, he's been criticizing Porter privately, calling him "sick."
Go deeper