Corker reconsidering retirement, wants Trump's blessing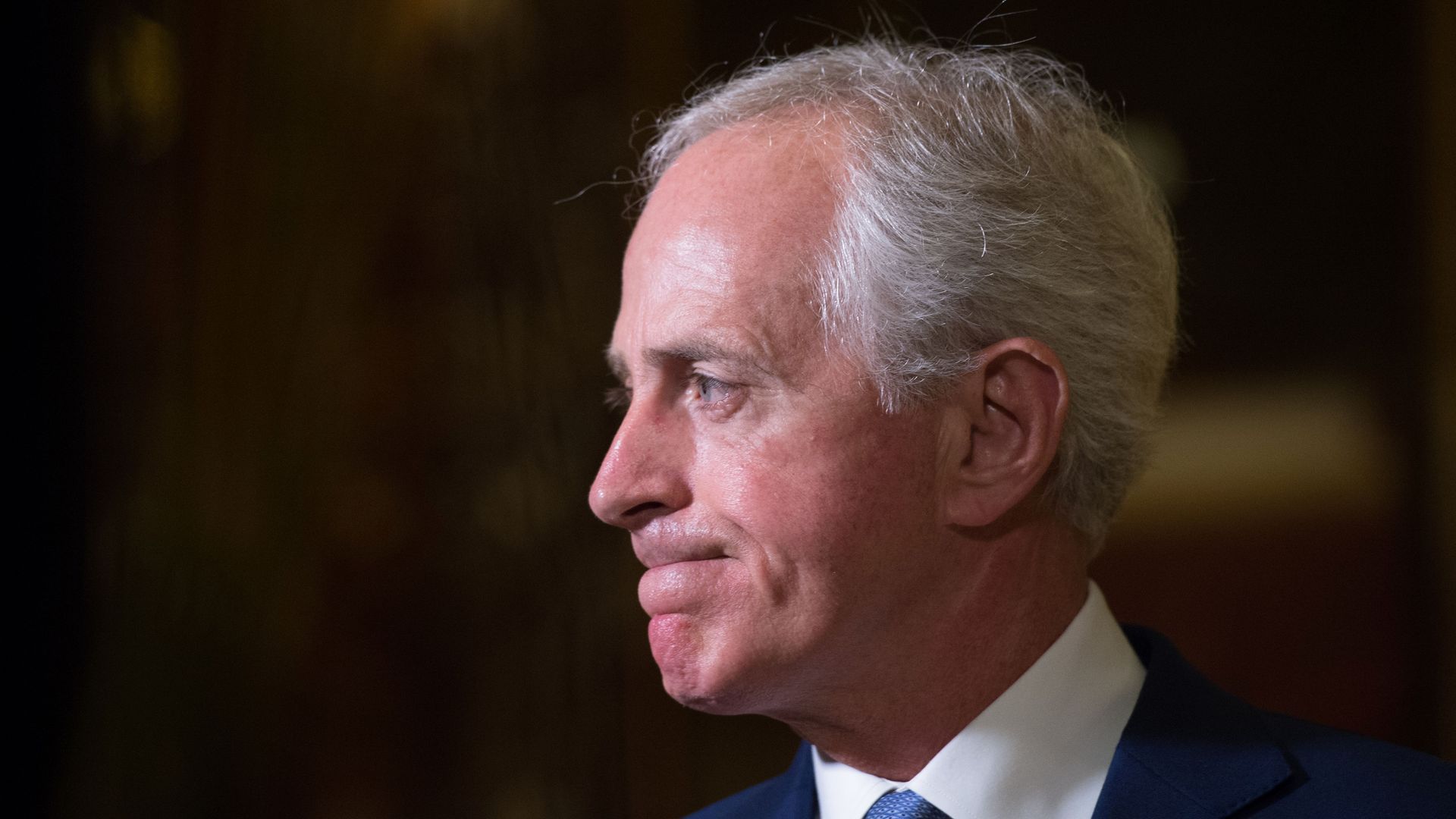 Tennessee Republican Sen. Bob Corker is reconsidering his decision to retire this year and multiple sources told the New York Times that he's seeking President Trump's blessing to re-enter the 2018 fray.
Why it matters: Corker once referred to the White House as an "adult day care," (with Trump firing back) but he's been singing a different tune lately. Still, it's far from clear Trump would support him over Rep. Marsha Blackburn, a conservative firebrand and White House ally.
Micah Johnson, Corker's spokeswoman, said that Tennessee voters are concerned about the possibility of a Republicans losing their razor-thin majority in the Senate if Corker retires.
Meanwhile, some White House advisors are worried that Democrats could take the seat, and that Corker would face bitter and difficult primary because he's not popular with primary voters.
Senate Majority Leader Mitch McConnell advised Corker to secure Trump's support first before he re-enter the race, sources told The Times. Corker and some of his Senate allies are aggressively working to win over the White House.
Go deeper