Trump budget includes proposal to replace food stamps with food packages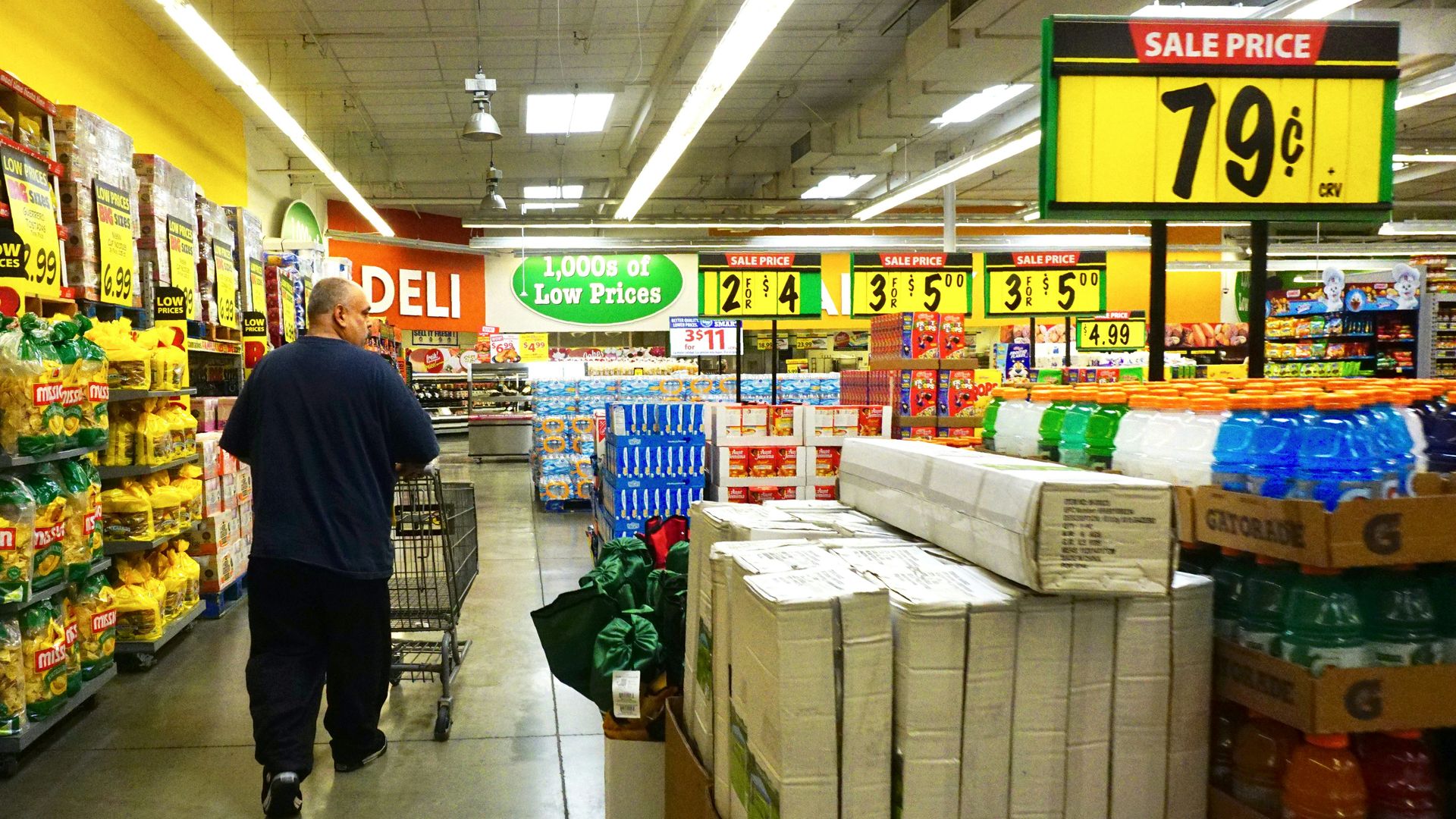 The Trump administration is proposing a major shakeup to the the Supplemental Nutrition Assistance Program (SNAP): instead of giving low-income families food stamps every month, they would give them a box of nonperishable foods.
White House Budget Director Mick Mulvaney said the proposal, included in the $4.4 trillion budget the president sent to Congress for approval Monday, will save billions and offer families a more nutritious option. According to Politico, he also described it as a "Blue Apron-type program" — though the package would not include fresh produce or meat, which is an essential part of the pricey meal delivery service.
Other details included in the proposal:
Low-income Americans who receive at least $90 a month, which accounts for just over 80% of all SNAP recipients, would receive roughly half of their benefits in the form of a "USDA foods package," or what the Agriculture Department is calling "America's Harvest Box."
The proposal described the package as containing items such as "shelf-stable milk, ready to eat cereals, pasta, peanut butter, beans and canned fruit and vegetables."
Under the current program, those within SNAP receive money that's loaded onto an EBT card. According to NPR, recipients can use the card to "buy what they want as long as it falls under the guidelines."
According to the Trump administration, this and other changes to the program would cut the SNAP budget by 30% to $213 billion over ten years.
Statement from Secretary of Agriculture Sonny Perdue:
"USDA America's Harvest Box is a bold, innovative approach to providing nutritious food to people who need assistance feeding themselves and their families – and all of it is home grown by American farmers and producers. It maintains the same level of food value as SNAP participants currently receive, provides states flexibility in administering the program, and is responsible to the taxpayers."
Go deeper