Updated Feb 13, 2018 -

World
Putin refocusing at home in 2018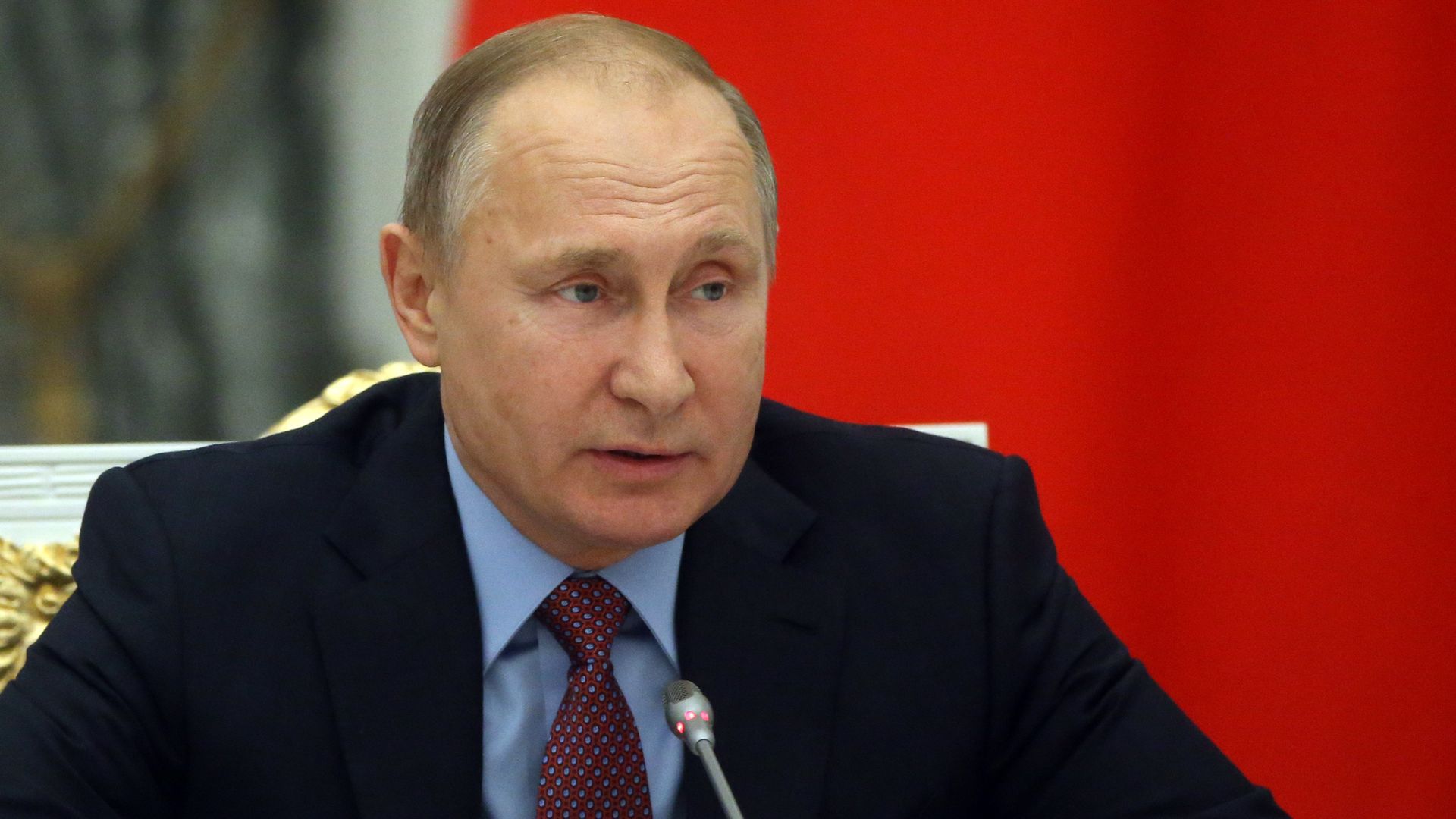 Putin has delayed his yearly address to the Federal Assembly (Russia's equivalent of the State of the Union) until later in February — ostensibly to boost intrigue surrounding the election. Reports suggest he will use the speech to lay out the agenda for his presumptive next term, one that will feature potentially painful reforms such as tax increases or a higher retirement age, alongside popular spending increases on education and healthcare.
Why it matters: Due to years of economic contraction and stagnation, Russians are increasingly demanding measures to improve their living standards. Over Putin's last term, Russia's foreign policy was trumpeted at home largely in place of a real domestic agenda, with "making Russia great again" sufficient to garner votes.
That approach, however, has lost the political appeal it once had. Moreover, with the potential for this next term to be Putin's last, the importance of shoring up the stability and legitimacy of his political system has only grown.
The bottom line: Barring crisis, expect more inward policy and rhetoric from Russia's leadership in the year ahead, if not longer. Whether meaningful reforms are actually delivered is different question altogether.
Aaron Schwartzbaum is founder and editor in chief of the FPRI Bear Market Brief and a Russia and Ukraine analyst at Geoquant.
Go deeper