Iraq facing inability to rebuild due to lack of financial assistance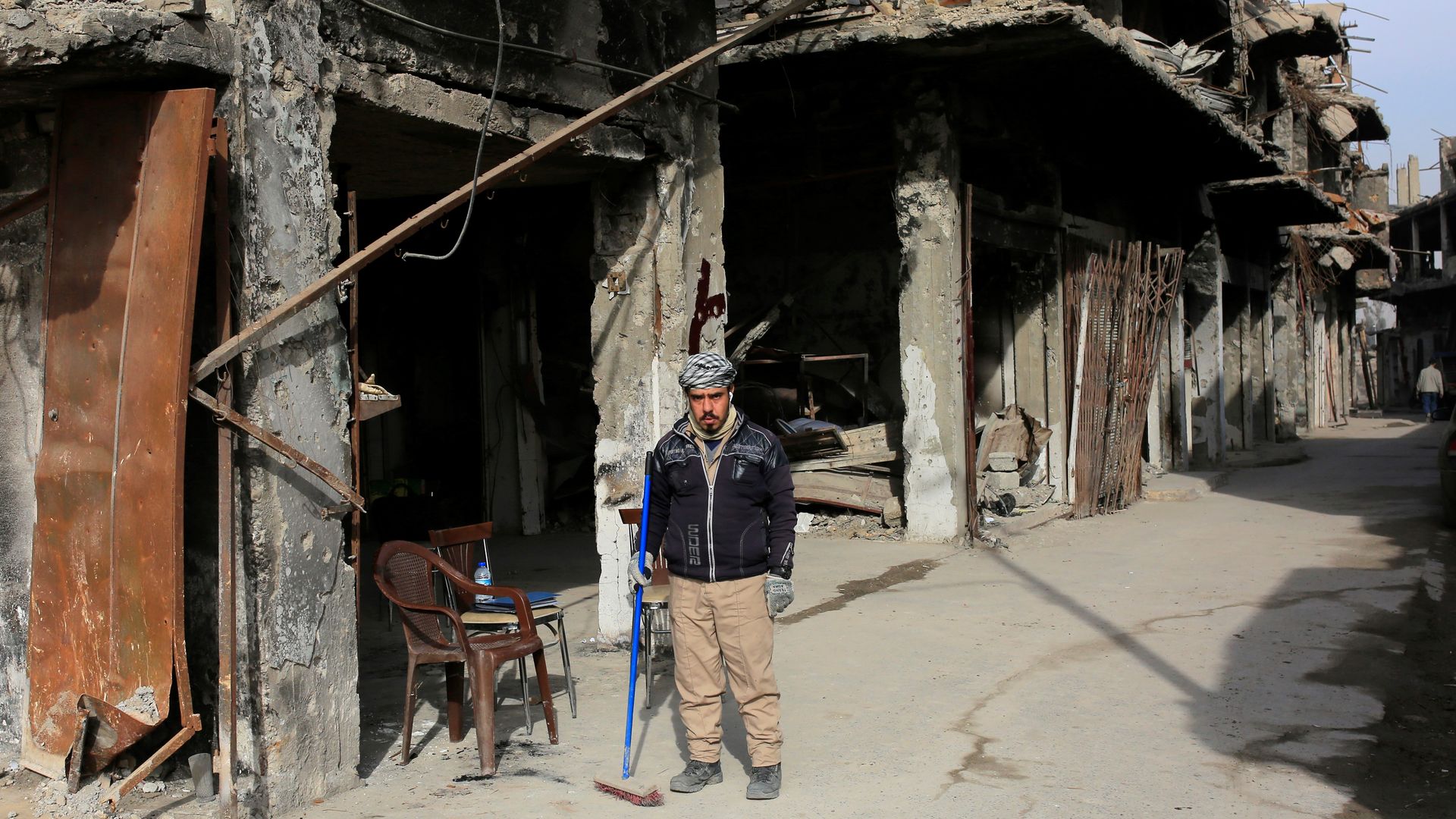 The Iraqi government requested $88 billion to help them rebuild after ISIS militants left millions displaced and parts of the country in ruins. On Tuesday, allies had offered less than 5% of that, the New York Times reports.
A conference focused on rebuilding Iraq ends Wednesday, and things don't look good. On Tuesday, there was "barely $4 billion pledged," the Times reports. Saudi Arabia, Qatar, Kuwait, and the United Arab Emirates all pledged around $1 billion, per the Times. The U.S. did not pledge anything.
A big concern: A country struggling to rebuild is a potential playground for extremism.
What this tells us: President Trump has frequently voiced displeasure about U.S. spending in the Middle East. He tweeted on Monday that after "stupidly spending $7 trillion in the Middle East, it is now time to start investing in OUR Country!"
While that number has been disputed, the bottom line is clear: "President Trump is leaving nation-building to others, and they are barely responding," per NYT.
Secretary of State Rex Tillerson said on Tuesday at the Global Coalition to Defeat ISIS: "Without continued attention on the part of coalition members, we risk the return of extremist groups like ISIS in liberated areas in Iraq and Syria and their spread to new locations."
Tillerson called on other countries to contribute, stressing that the U.S. had already given billions in assistance.
Go deeper: Mosul, after ISIS.
Go deeper