Intelligence leaders: Foreign threats to social media are as bad as ever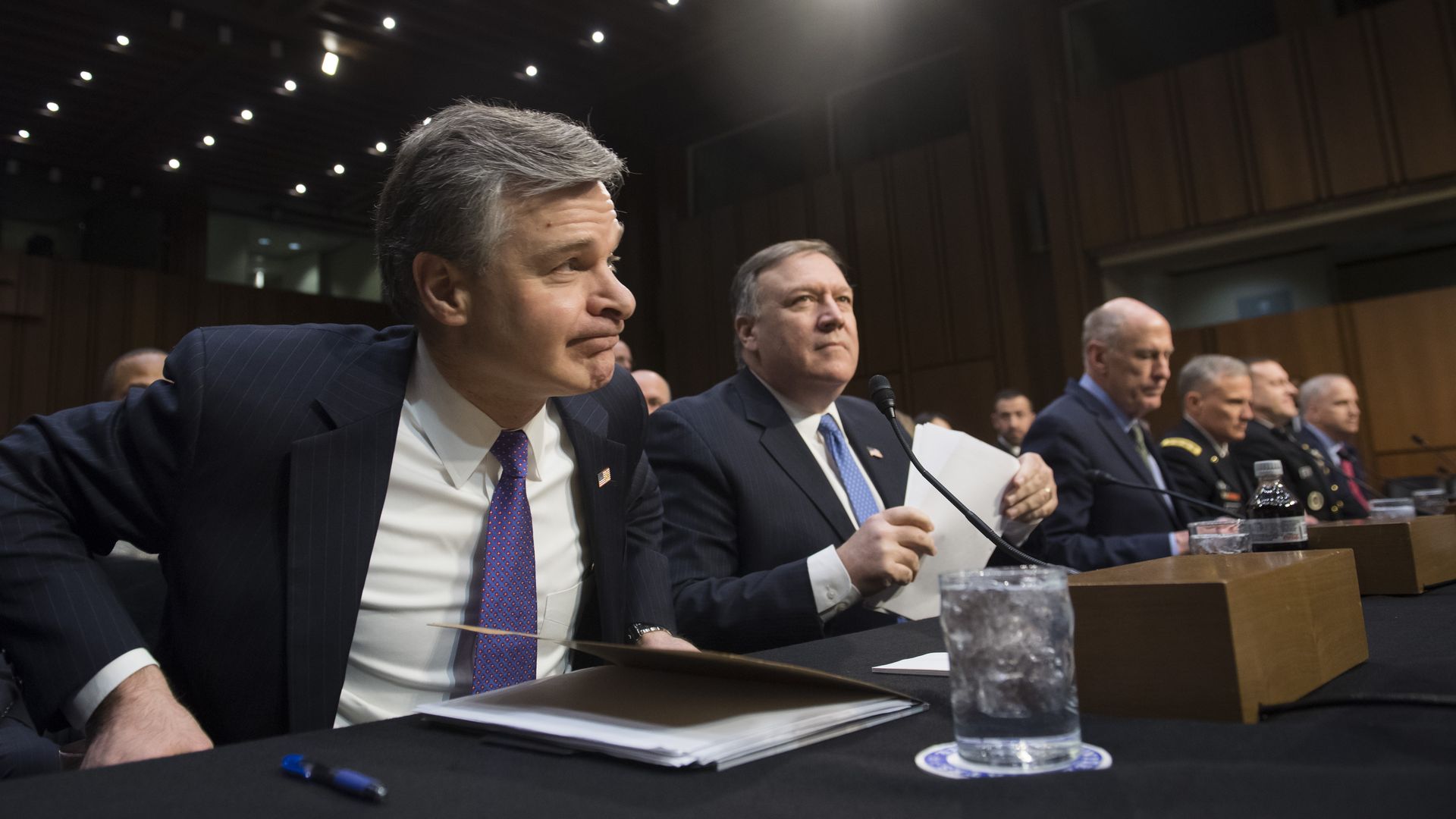 The leaders of America's intelligence community warned Tuesday that the threat of foreign offensives on social media had not abated:
"We expect Russia to continue using propaganda, social media, false flag personas, sympathetic spokesmen and other means … to try to build on its wide range of operations and exacerbate social and political fissures in the United States."
— Director of National Intelligence Daniel Coats at a Senate Intelligence Committee hearing
Why it matters: "There should be no doubt that Russia perceived that its past efforts [were] successful and views the 2018 U.S. midterm elections as a potential target for Russian influence operations," Coats said. "Frankly, the United States is under attack."
Note: Both CIA Director Mike Pompeo and Secretary of State Rex Tillerson have also previously said they expect Russia to try to interfere in the midterm elections.
The details:
Coats said that the threat of foreign governments using social media tactics wasn't the purview of just one agency. "There's no single agency, quote, in charge," he said.
Intelligence Committee Chairman Richard Burr noted broadly that the committee and the intelligence community has had immense difficulty in communicating with tech companies about "a way forward that is in commonality."
Burr asked NSA Director Adm. Mike Rogers whether he was worried that dynamic would get more fraught: "Yes I am, because quite frankly I wonder so how bad does this have to get before we realize we have to do some things fundamentally differently," Rogers replied.
Go deeper