FBI director contradicts White House on Porter investigation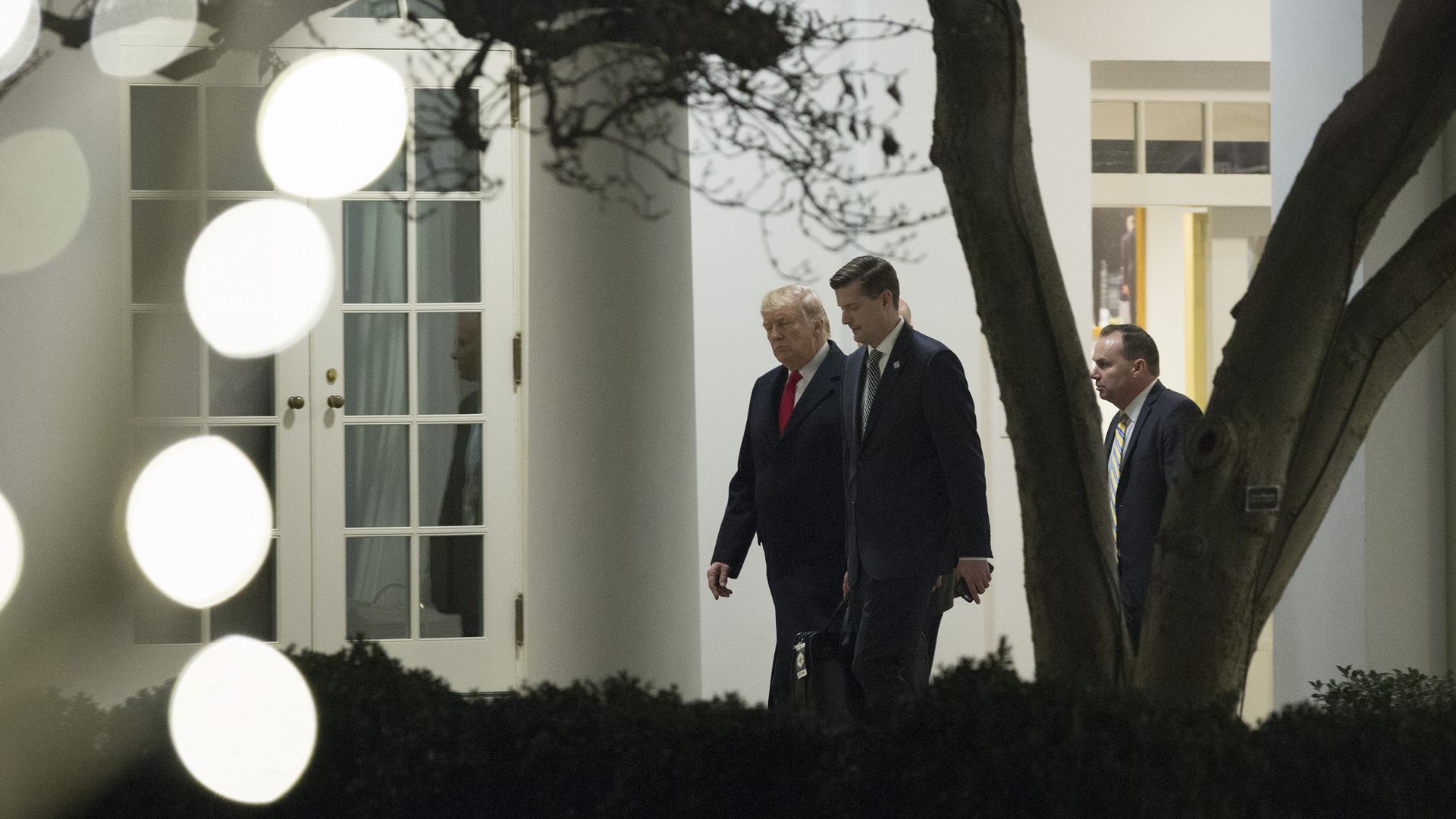 FBI Director Christopher Wray said at a congressional hearing Tuesday that the Bureau's file on Rob Porter was closed in January, contradicting Deputy Press Secretary Raj Shah's statement last week that the background investigation of Rob Porter was still "ongoing." This is a damaging timeline for the White House, which still can't get its story straight on the Porter exit, Axios' Jonathan Swan notes.
The details: Wray said the FBI gave the White House a partial background check report on Porter in March, submitted a completed report in July, and then fully closed the investigation in January.
Go deeper