What you need to know from the Senate Intel world threats hearing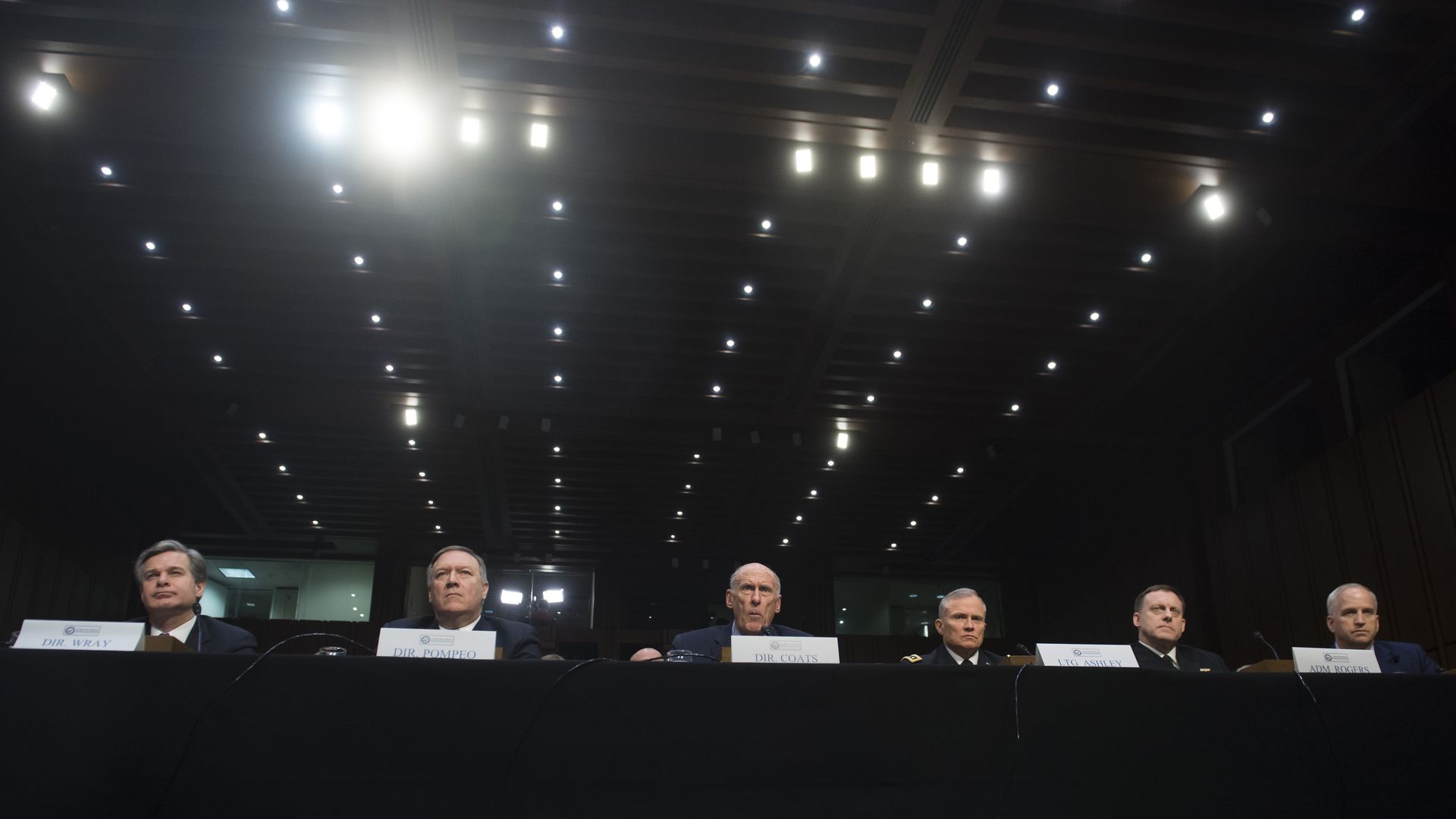 The big takeaway: The intelligence officials all conceded that the Russians will continue to interfere with U.S. elections through the 2018 mid terms and likely beyond.
Who testified: DNI Dan Coats, FBI Director Chris Wray, CIA Director Mike Pompeo, DIA Director Robert Ashley, NSA Director Mike Rogers, NGA Director Robert Cardillo.
On Russia:
On ISIS:
Coats: "ISIS remains a threat and will likely focus on regrouping in Iraq and Syria and in ungoverned" regions.
On cybersecurity:
Coats: "The United States is threatened by cyberattacks every day…Russia, North Korea, Iran, and China post the greatest threats."
On Rob Porter:
Wray contradicted the White House timeline on Porter's security clearance.
On security clearances: Coats told the AP the government's system for granting security clearances is "broken" and needs to be overhauled. Sen. Warner told the intelligence directors the security clearances system needs reforms since it is "hampering your recruitment and retention and costing us millions of dollars in inefficiency."
Go deeper