Q&A: Snap book author on the app's challenges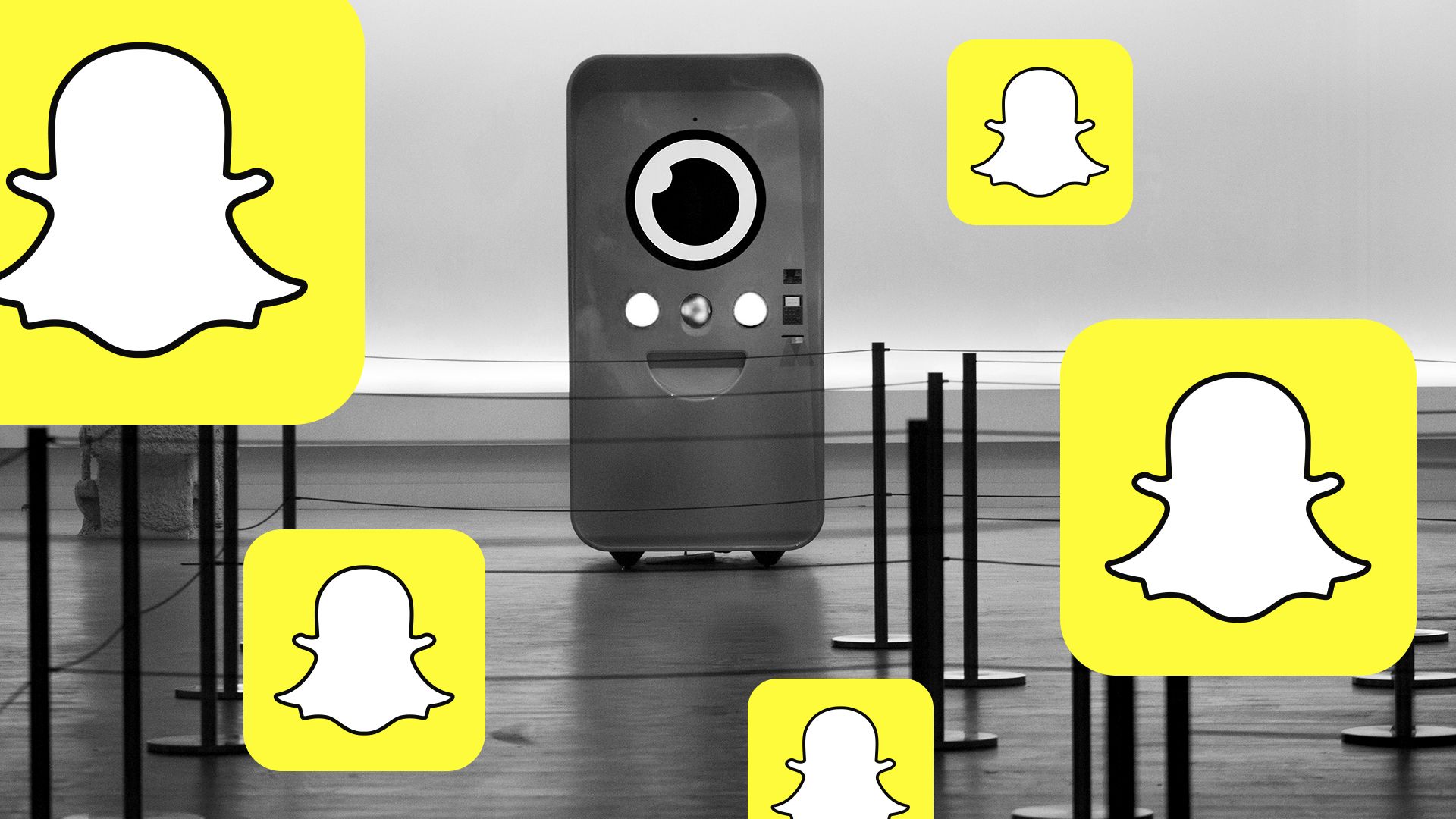 Snapchat has struggled to own its narrative, in large part because its service is most popular with a generation that is younger than the journalists who cover it. That's just one of several insights from Billy Gallagher, the author of a new book on Snapchat.
The bottom line: Gallagher addresses that and more, including Snapchat's long-running battle with Facebook. Read on for more from our interview with Gallagher, whose book "How to Turn Down a Billion Dollars: The Snapchat Story," comes out on Tuesday.
What was the most surprising thing from working on the book?
"I covered the company for TechCrunch from spring of 2012 to the 2014 and the company during that period was [Snap CEO Evan Spiegel's] vision. I think I had expected somewhat that by the time I came back to the company in 2016 and 2017, that as the company grew so much in size and scope it would have been less so Evan's company, but it still is."
What do you think of the upcoming Snapchat app redesign:
"To me what's most interesting is embracing Snapchat content makers. For a long time they made it so hard for so-called 'Snapchat stars' to get followers and get discovered."
What about Instagram Stories? Is it really eating Snapchat's lunch?
"Snapchat struggled a lot with controlling narrative in the media in part because Snapchat's user base doesn't overlap that much with Instagram's user base who cover these things."
"I think it's one of the biggest challenges facing the company right now. You're not Facebook. Snapchat needs to figure out what's the next chapter for Snapchat because a lot of the stuff they've done since Stories has been not must-have but just nice-to-have."
What are your thoughts on Spectacles not being as big a hit as the company hoped?
"I think the biggest problem is super straightforward: People have rejected having a computer on their face. I think Snap did a good job at making it as cool as possible...I think it just wasn't enough of a value add. It's cool to record yourself on a hike, but it's pretty limited. I think the biggest loss on their end was overestimating demand."
What do you make of the leaked emails from Evan's time in his college frat? Can we really believe that he's no longer his 19-year-old self? He was only 24 when they were leaked:
"We literally can't know what's going on in his brain. And it's tough to know whether if you mature in a professional way, you've also matured in a personal way. Professionally, he's matured from 19, throwing parties, to now running a public company."
"It was surprising to me how many people [I spoke with for the book] brought that up. I would ask what else do they want to add... They're feeling protective in a way, and how the media made that into a bigger deal."
What about the Sony hack that leaked a bunch of Evan's emails with board member Michael Lynton, especially the difference in reaction to when Snapchat got hacked in late 2013?
"If you look at the way he reacted when his users got hacked -- 'oh well, that happens.' But when he got hacked, he wrote this whole memo about keeping secrets. It was fascinating, the dissonance. I just think he prefers to spend more resources on product development than security."
Go deeper