Retired military leaders oppose foreign affairs budget cuts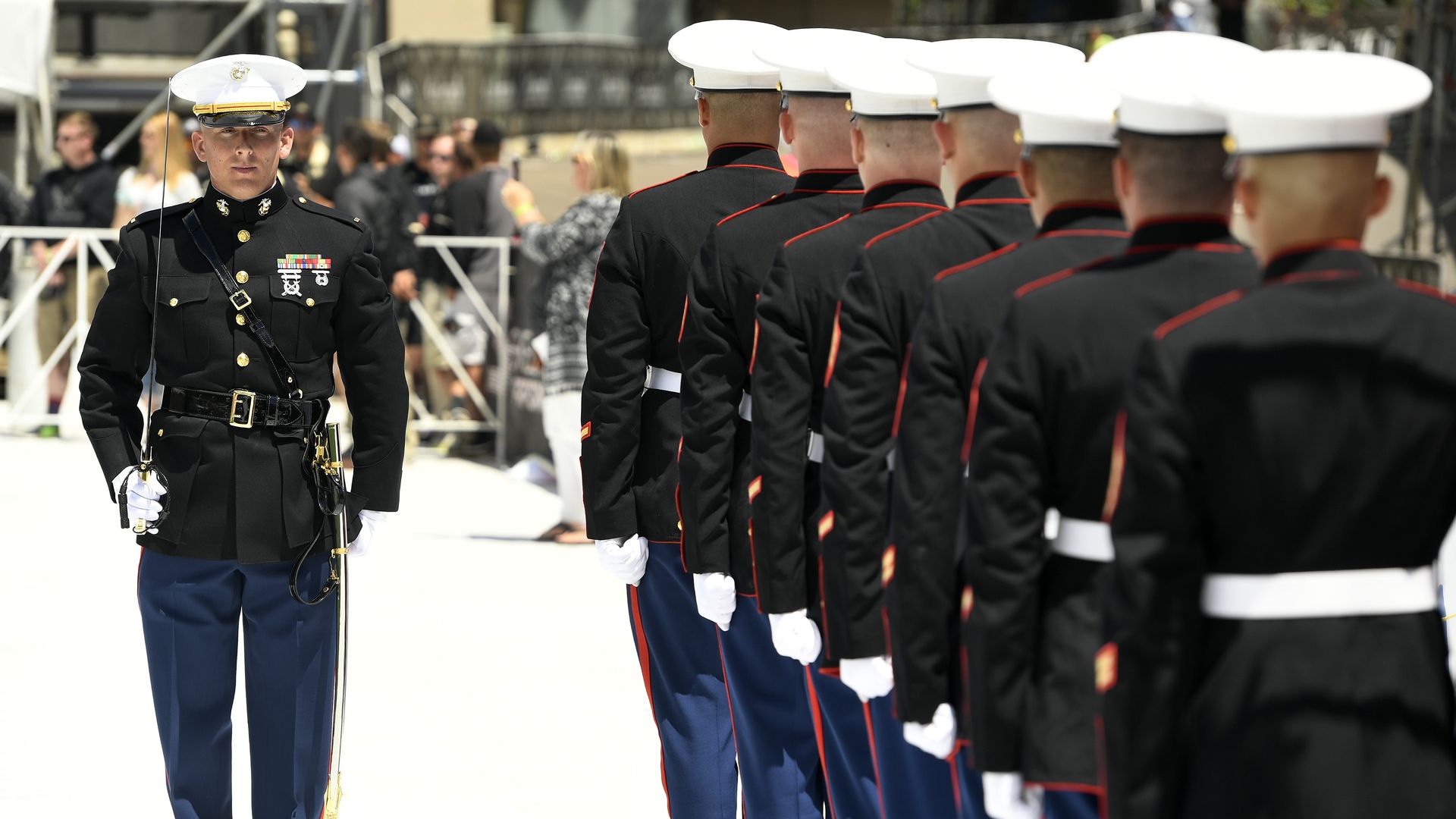 In a joint letter to leaders of Congress, 151 retired three and four-star generals from all branches of the U.S. Armed Forces denounced cuts to the International Affairs Budget, stressing the importance of "diplomacy and development alongside defense."
Why it matters: Many of the generals wrote a similar letter last year, after President Trump's proposed budget for 2018 slashed International Affairs spending — which funds organizations like the State Department, USAID and the Peace Corps — by nearly $20 million. Security challenges have not diminished since then, the letter states, and it would be irresponsible to "undercut our nation's ability to lead around the world in such turbulent times."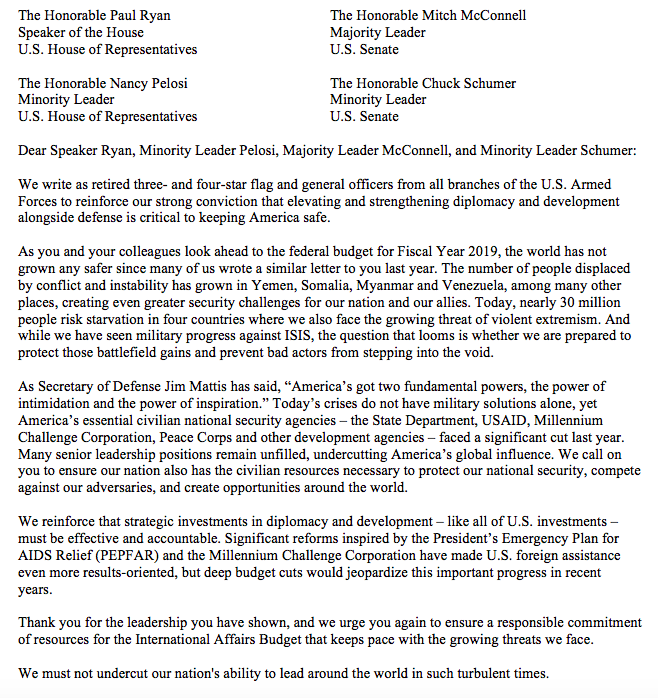 Go deeper