Sen. Kirsten Gillibrand on 60 Minutes: 6 key quotes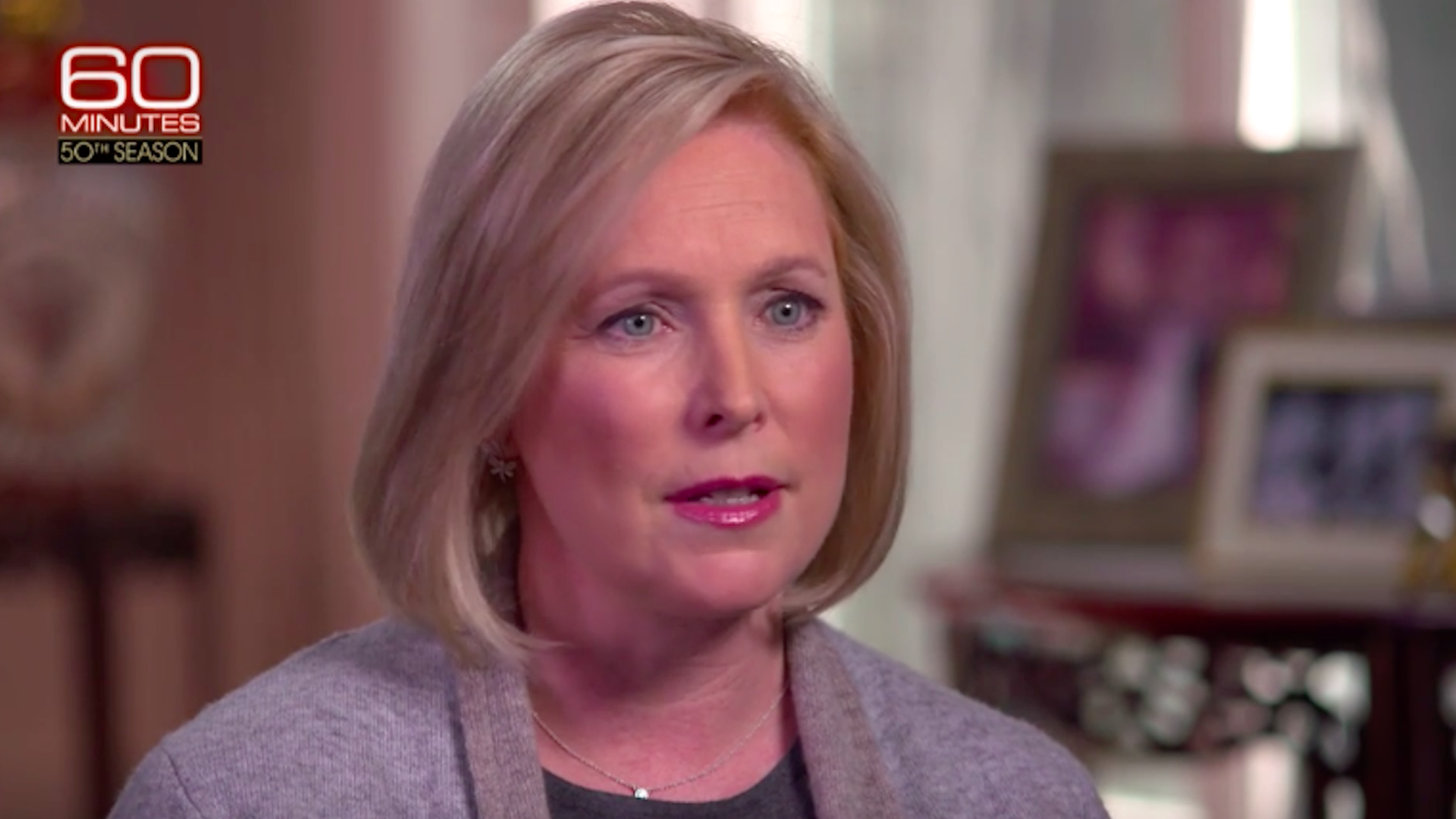 Sen. Kirsten Gillibrand (D-NY) has been one of the strongest voices defending the #MeToo movement on Capitol Hill. Tonight, Gillibrand will appear on 60 Minutes where she'll discuss why she feels it's so important to be candid about sexual harassment, despite the backlash she's received.
The big one, given her willingness to unapologetically call out her friends who have been accused of sexual misconduct, including former Sen. Al Franken (D-Minn.): "Where's my moral compass if I can't speak out just because I like someone? Just because they're my friend? It's okay to be a harasser as long as you're my friend? That is not okay."
"I have a 14-year old son. And — I cannot have a conversation that says, 'Well, it's okay to grab somebody here but not there.' It's not okay at all. You don't grab women. You don't push yourself on them."
She took on her Democratic icon Bill Clinton, by saying she believes he should have resigned during the Monica Lewinsky scandal. But she added: "Hillary Clinton is still my greatest role model in politics."
On allegations against President Trump: "I think he should resign, and if he's unwilling to do that, which is what I assume, then Congress should hold him accountable. We are obligated to have hearings."
"I've been working for five years on trying to end sexual violence in the military, I've been working on trying to clean up sexual assault on college campuses because too many universities shove this stuff under the rug. And I now am trying to clean up Congress."
Gillibrand said she once wanted to be a preacher. "I was conflicted though, because I'm a Catholic, and they don't like — Catholics don't let women speak in the church."
Go deeper