Let the games begin: The 2018 Winter Olympic Opening Ceremony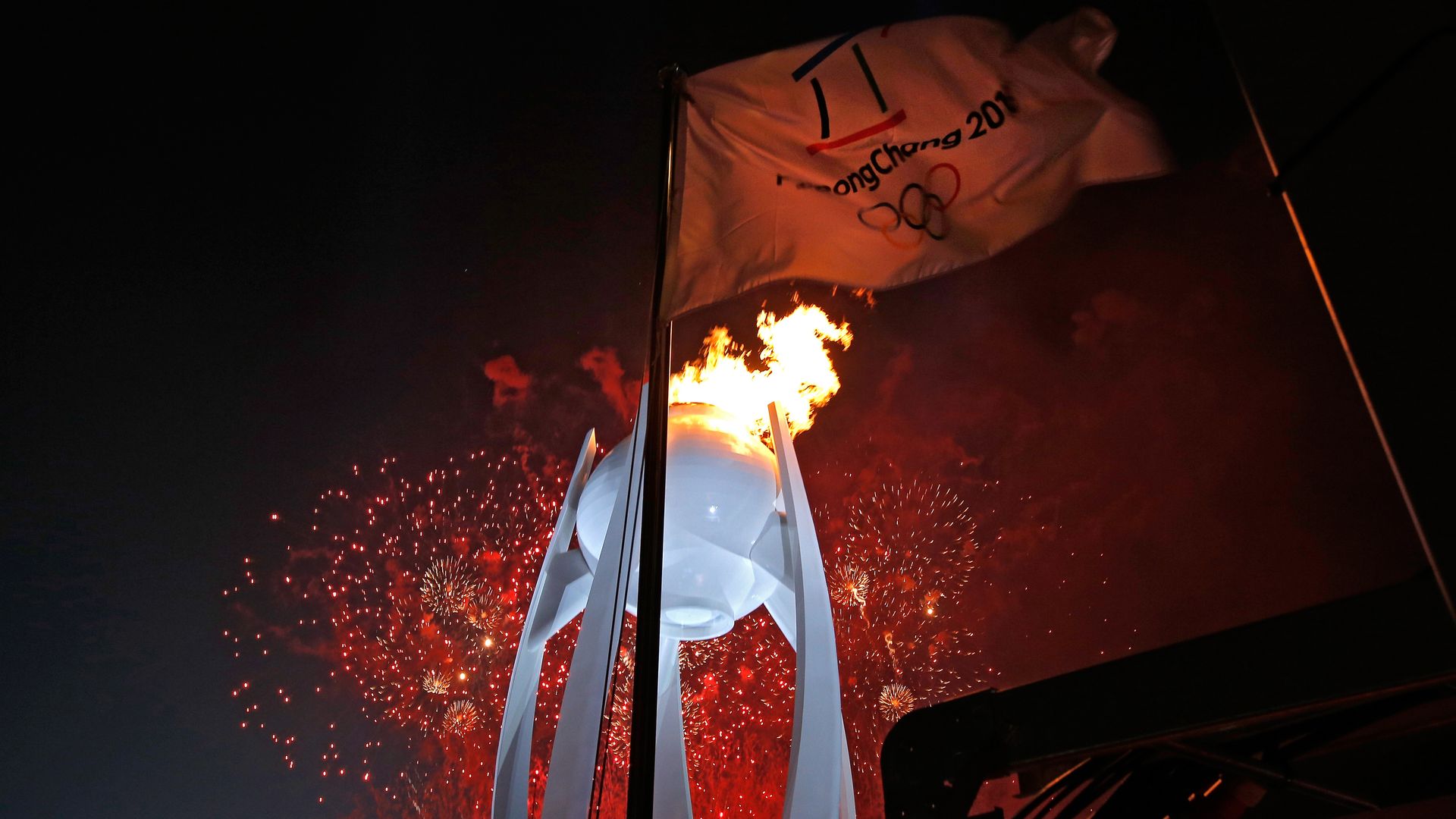 Overnight, the Winter Olympic games kicked off in Pyeongchang, South Korea, with the traditional opening ceremony.
Here's what you missed. You can catch it again tonight at 5p ET: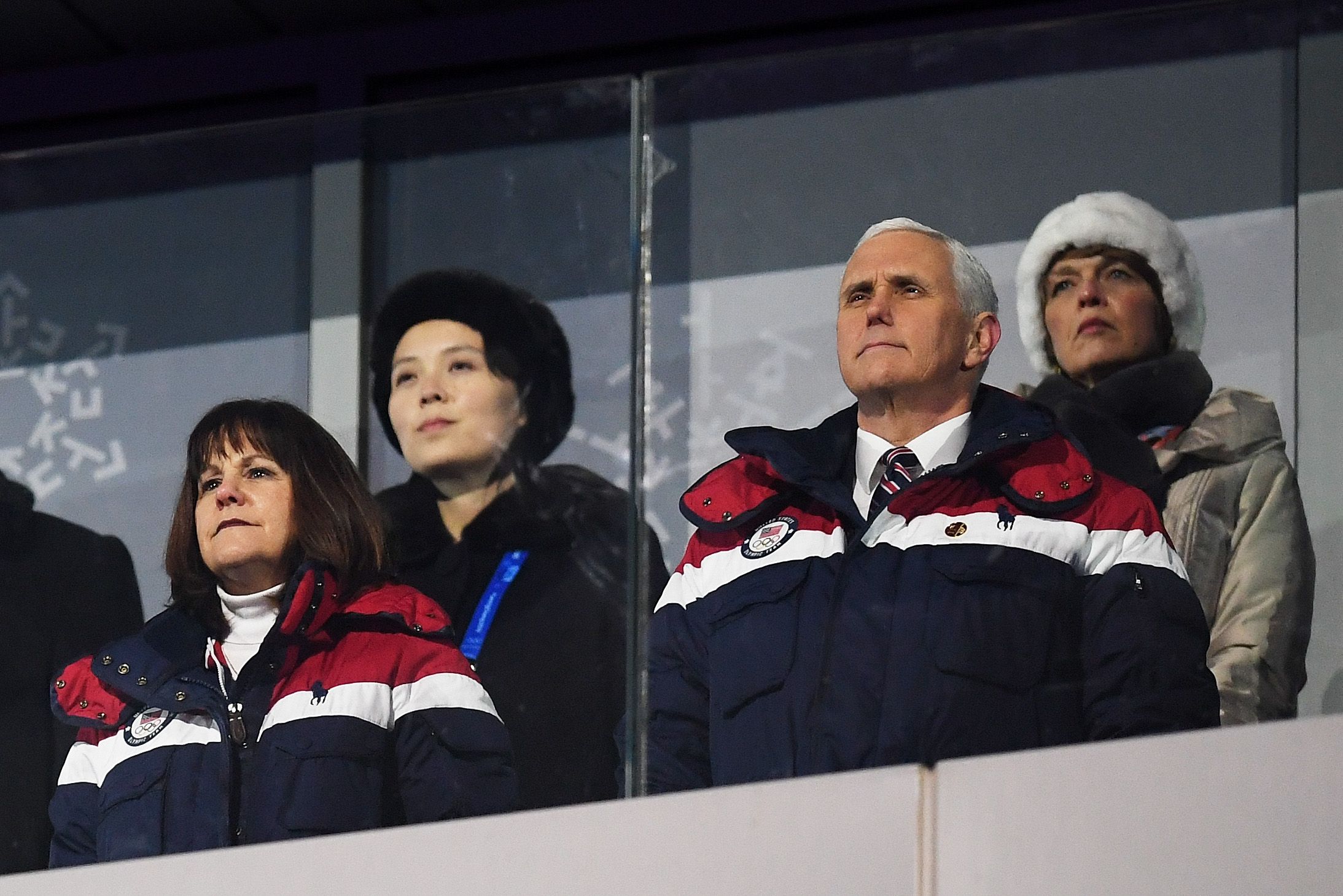 U.S. vice president Mike Pence stands next to his wife, Karen Pence, at the opening ceremonies. They are seated in front of North Korean leader Kim Jong-un's sister, Kim Yo Jong (behind Karen Pence.)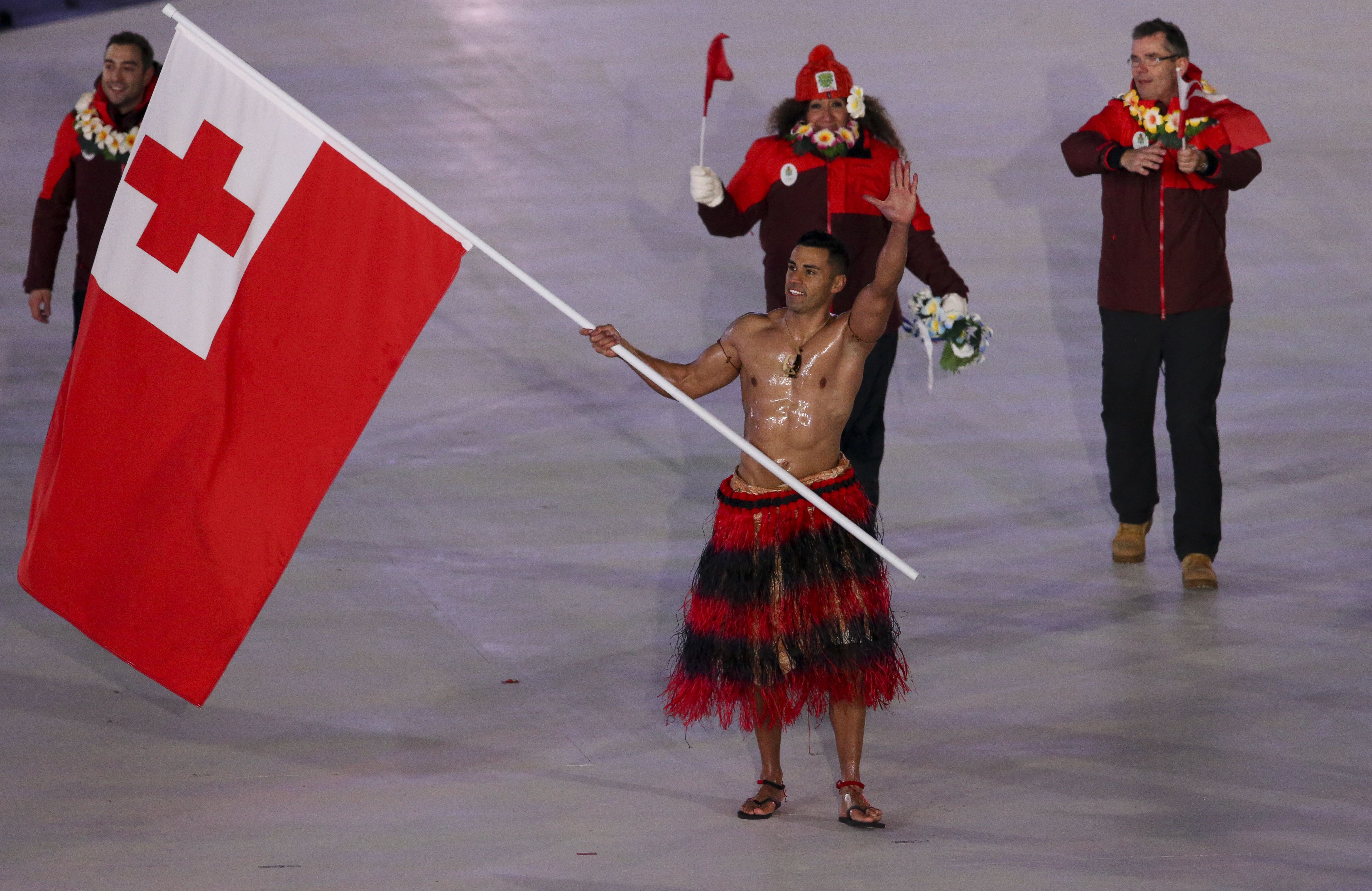 The Tongan flag bearer, who quickly rose to fame during the 2016 Olympics, stole the show again. However this time, bearing freezing temperatures as he represented his country once more at the winter games.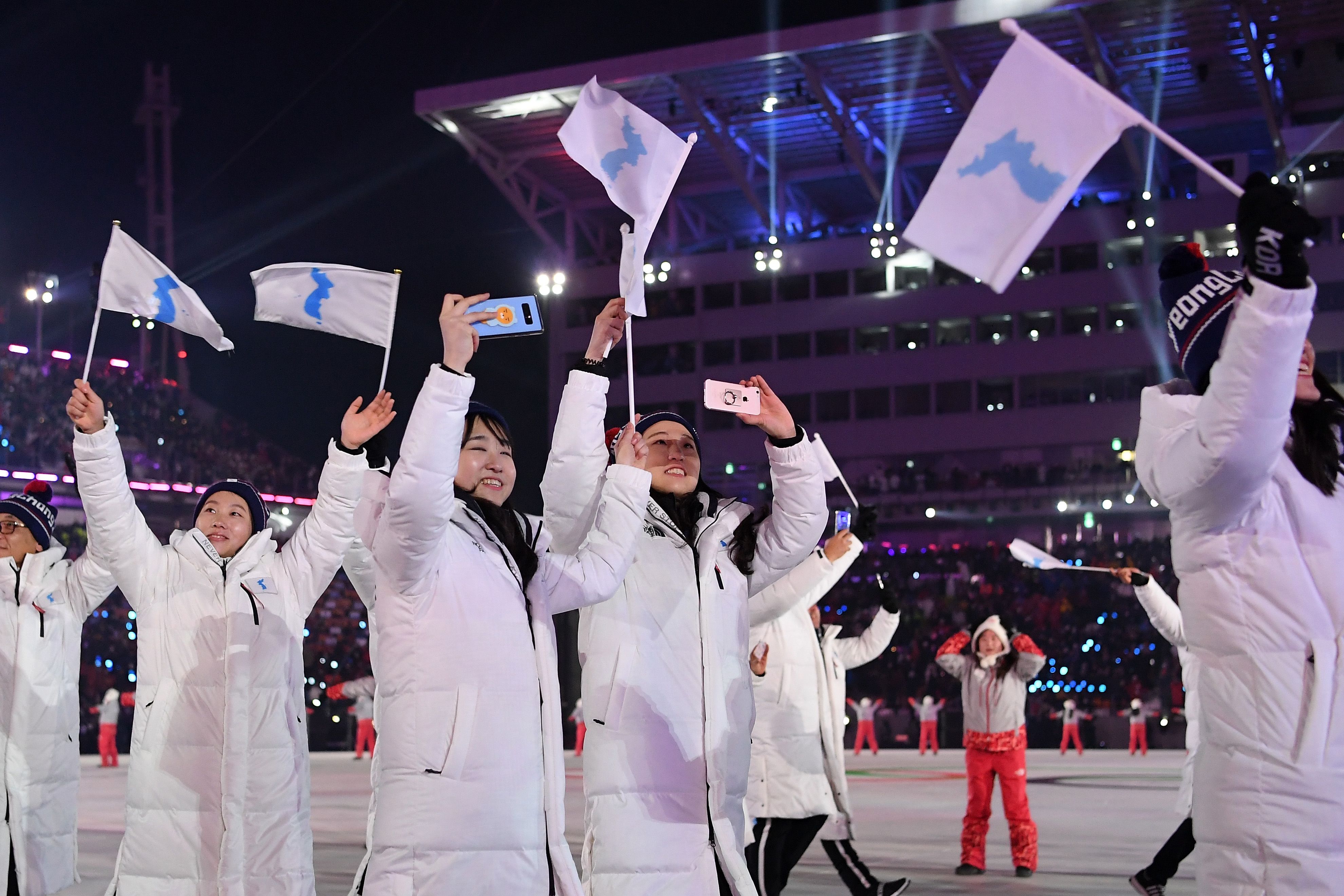 In a rare show of unity, the North Korean and South Korean delegations marched under one flag, the Korean Unification Flag.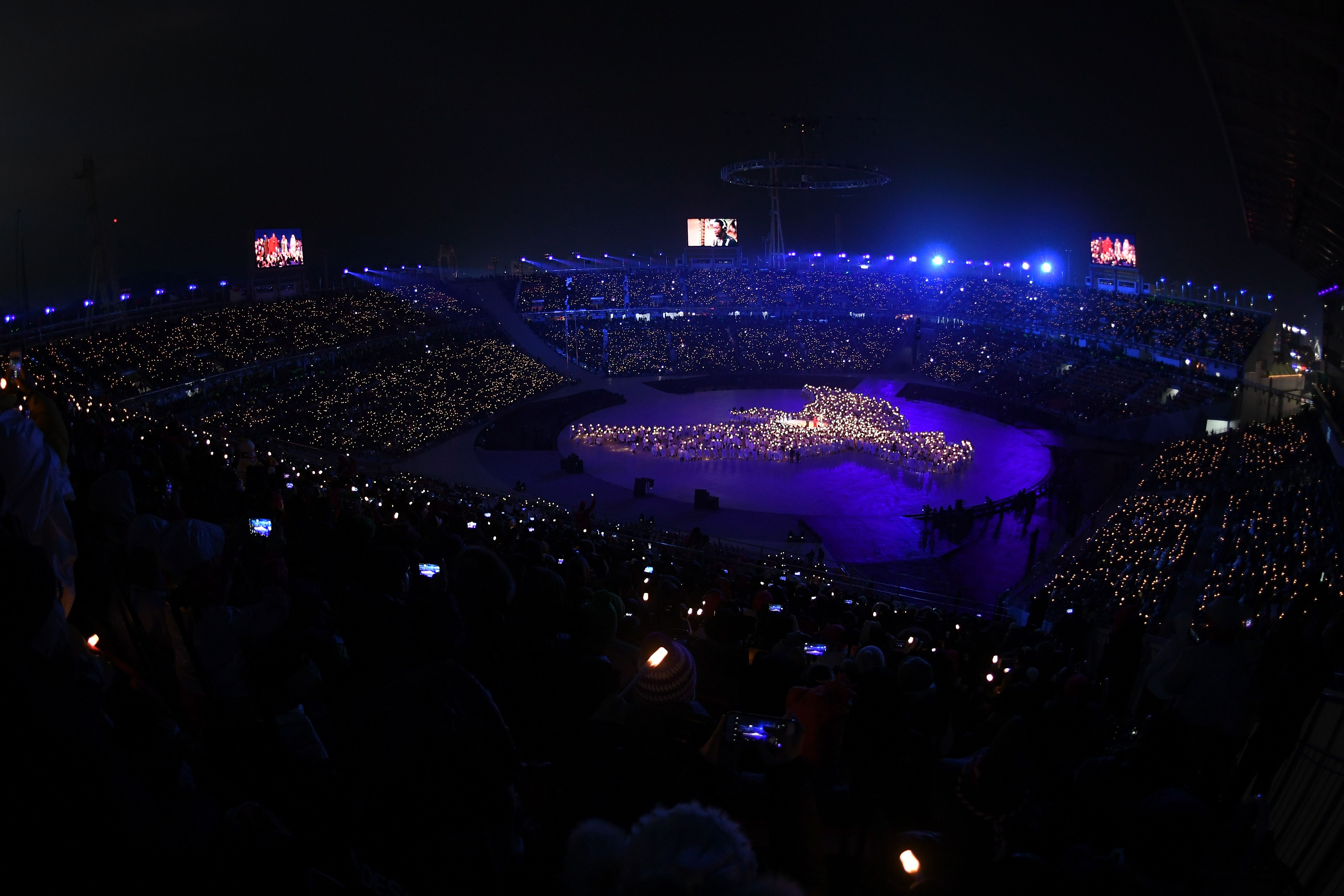 Dancers took to the floor performing elaborate numbers and creating bright shapes and symbols that lit up the arena.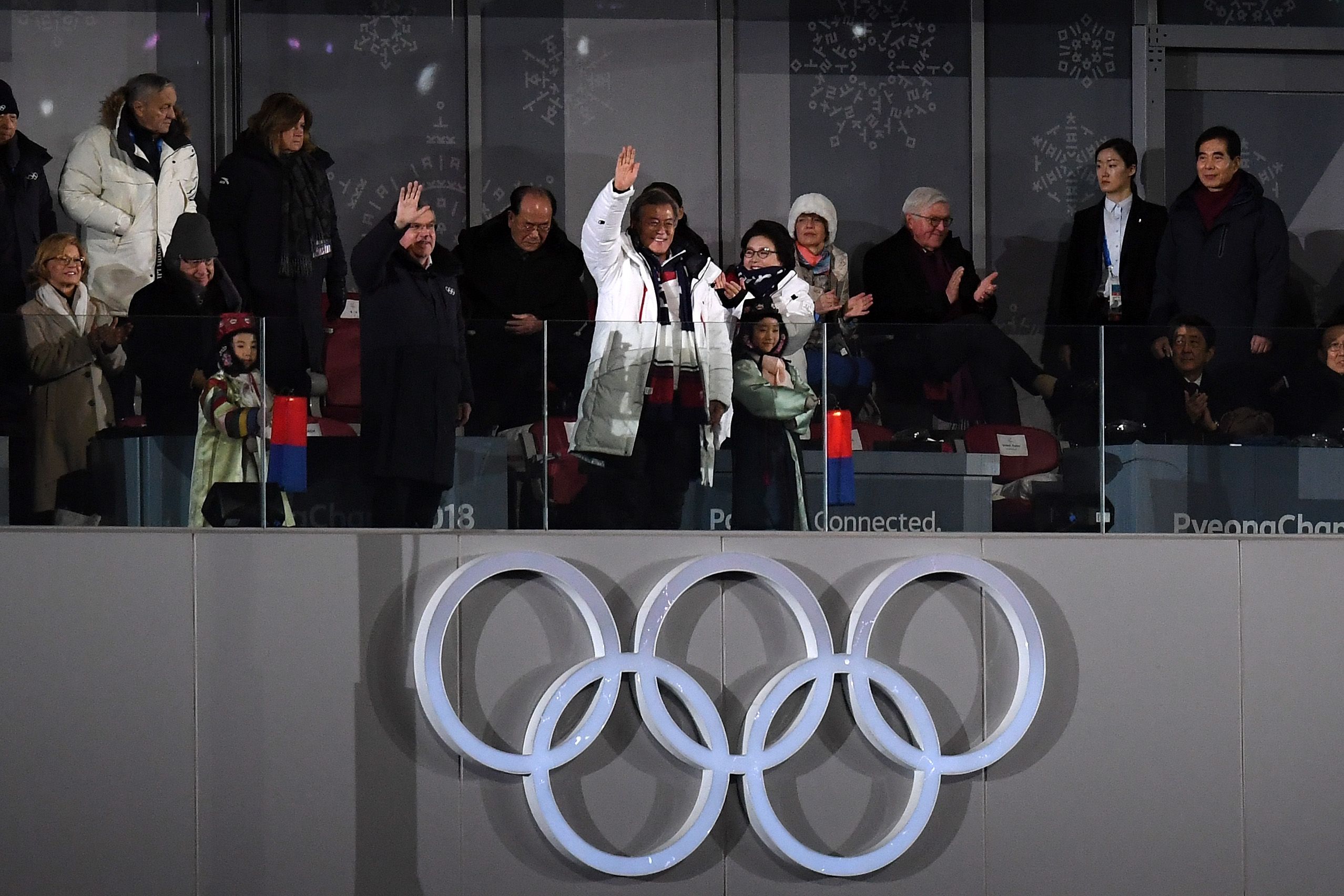 The president of South Korea, Moon Jai-in watched from above and stood next to the president of the International Olympic Committee as they greeted the crowd.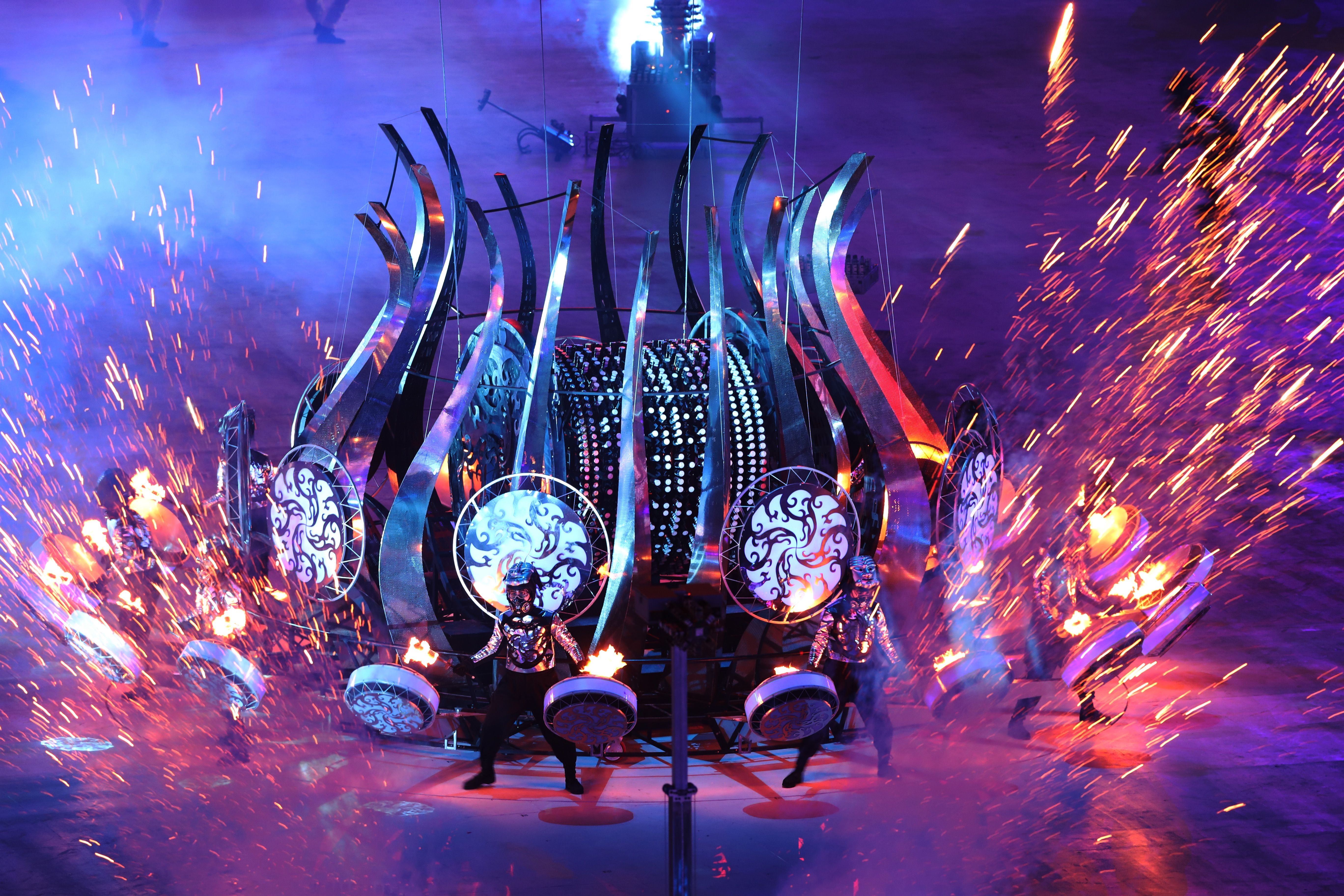 Stunning choreography using fire, drums and lights wowed the crowd as they got their first taste of South Korean tradition.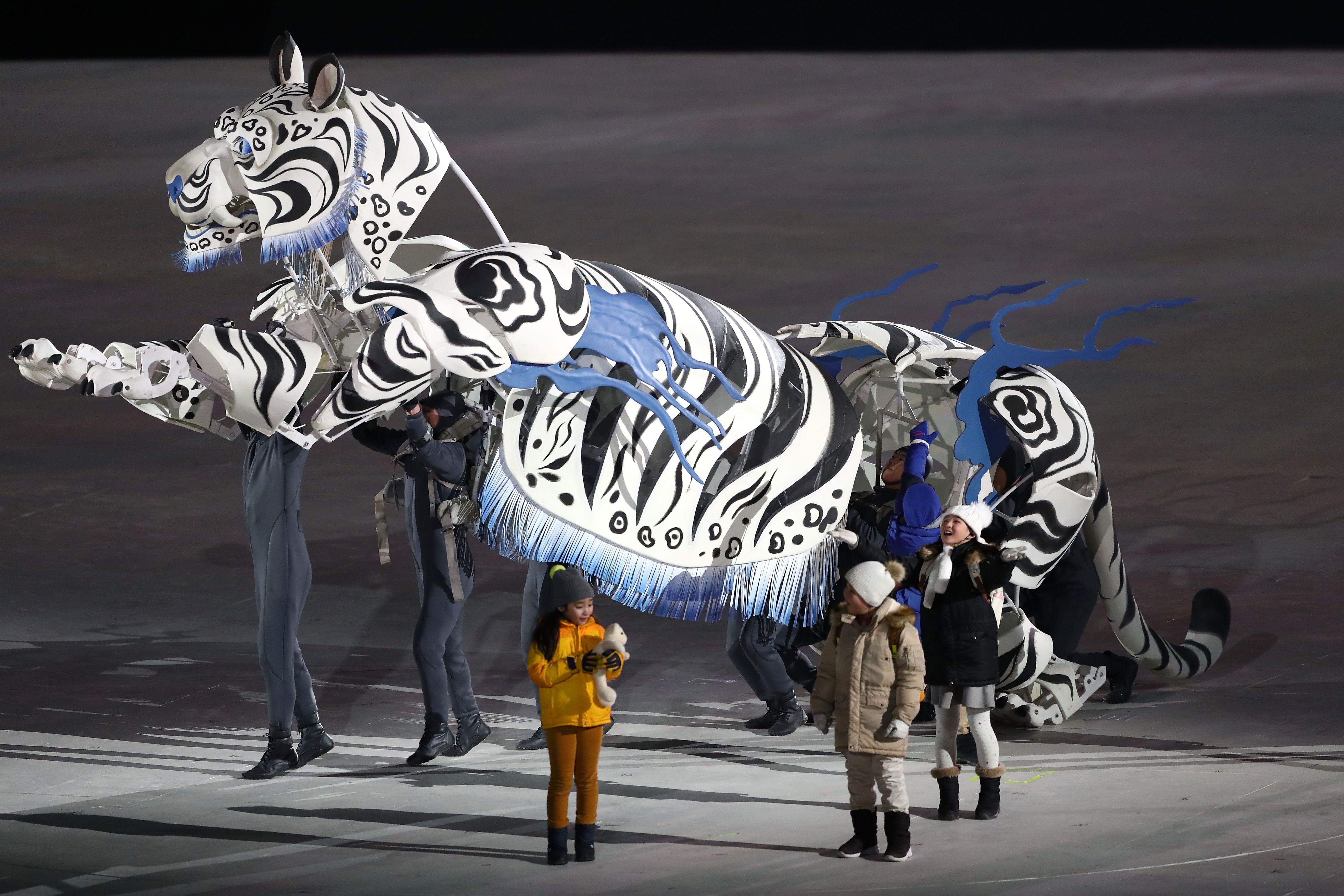 Performers and artwork danced across the floor throughout the ceremony highlighting South Korea's art, history and culture.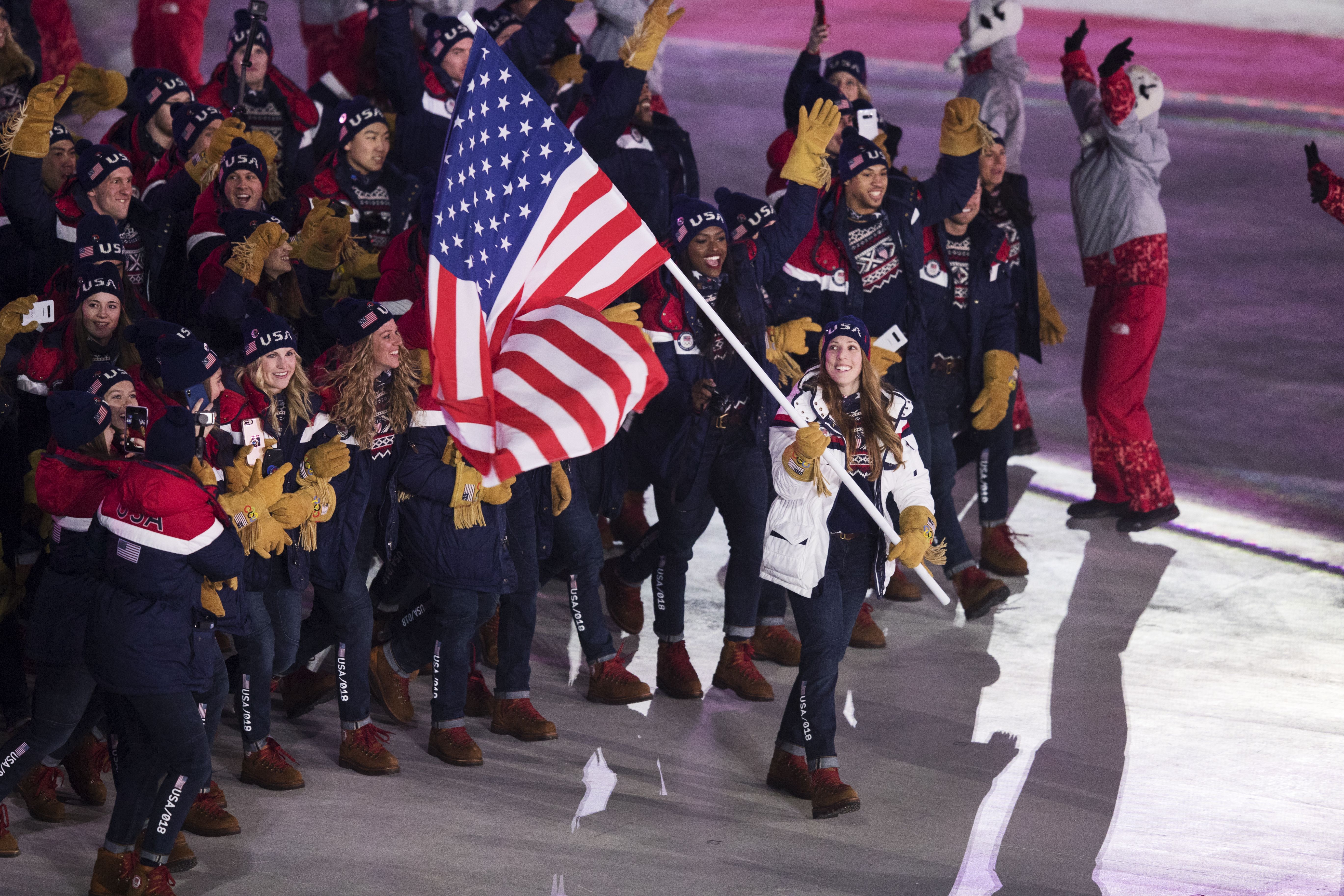 The U.S. delegation cheered their way in to the stadium. Four-time olympian and champion luger, Erin Hamlin, led the team carrying the American flag.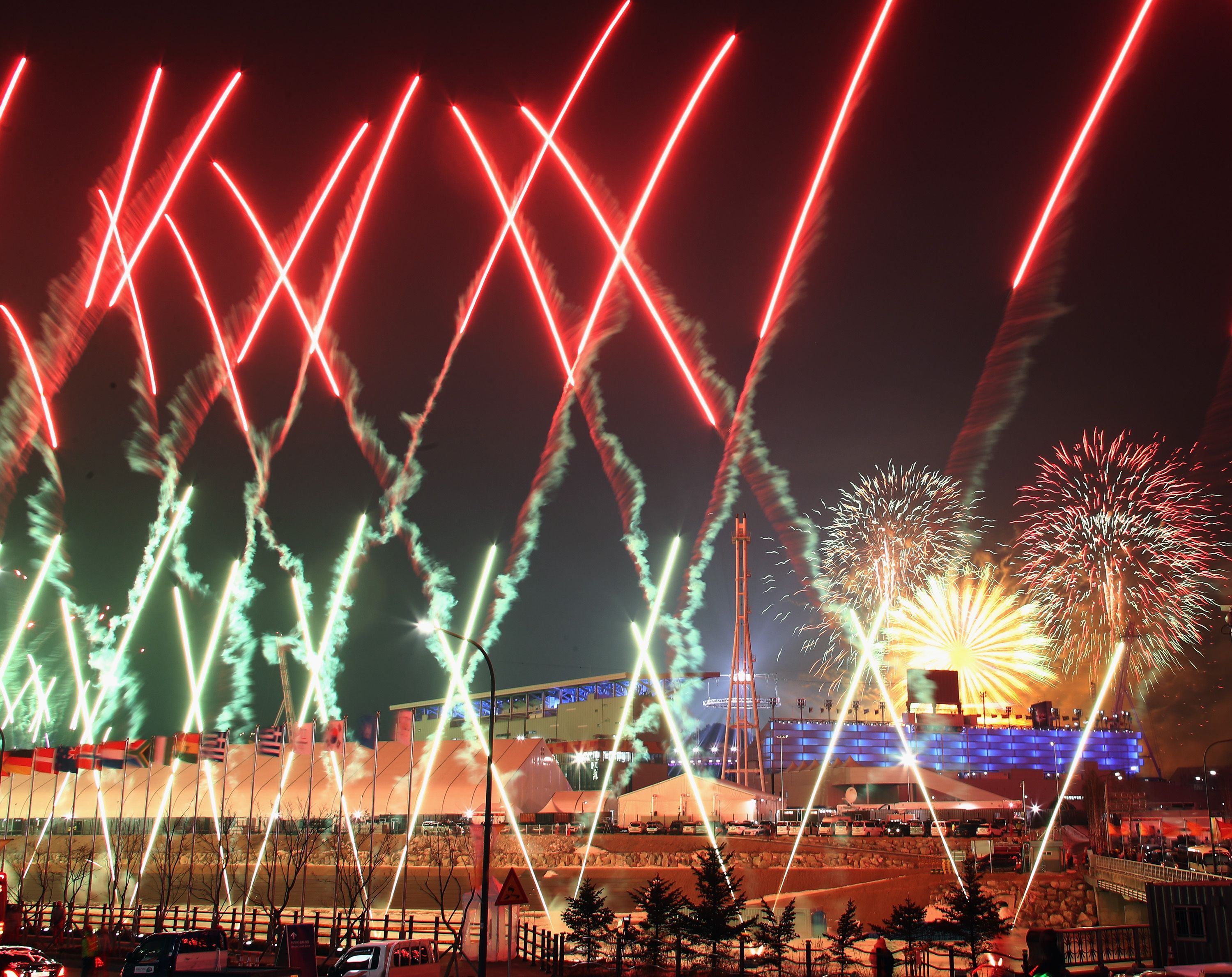 Fireworks surrounding the olympic stadium shot in to the sky marking the official start to the Winter Games.
Go deeper