Why Rand Paul is steering the Senate toward a government shutdown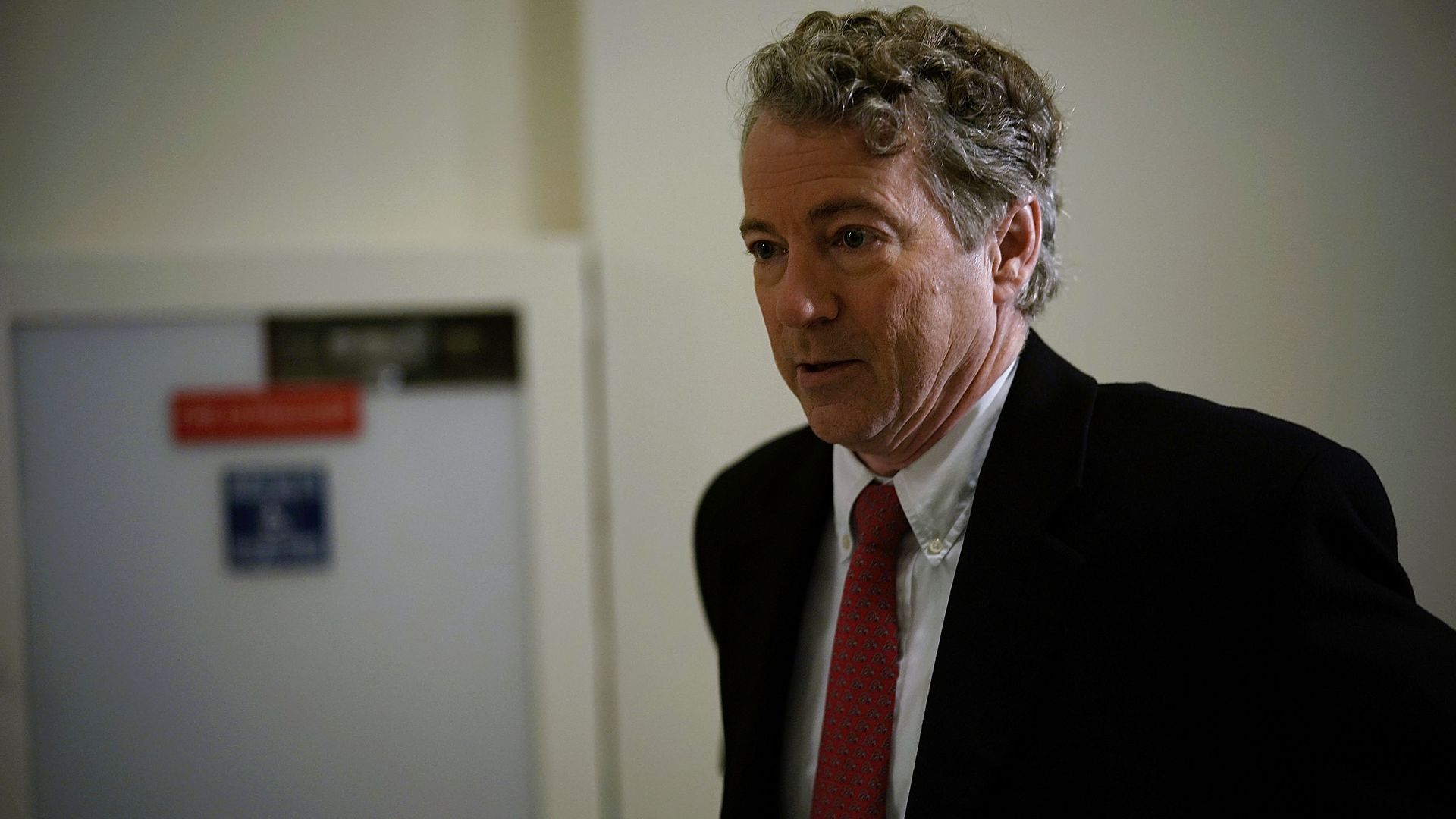 Sen. Rand Paul is keeping the Senate from voting on a budget deal tonight, holding out for a vote on an amendment that would keep spending caps at their current levels rather than raising them, as the bipartisan deal would do.
Why it matters: If both houses don't pass a deal by midnight, the government will shut down. Paul's spokesman, Sergio Gior, said: "All Senator Rand Paul is asking for is a 15-minute vote on his amendment to restore the budget caps...He is ready to proceed at any time." Leadership says that won't happen, and Paul reportedly plans to speak past midnight, meaning the government will shut down.
Paul, a libertarian deficit-hawk, would force Senate Majority Leader Mitch McConnell "to wait until 1 a.m. to vote to take up the budget bill and then another 30 hours of debate before final passage," USA Today reports.
Why not give him a vote: if he got what he's pushing for, "then every senator would want one. And if any amendment passed, it would blow up the budget agreement," per USA Today.
Go deeper: Government shutdown looming ahead of midnight vote.
Go deeper