DOJ's No. 3 is stepping down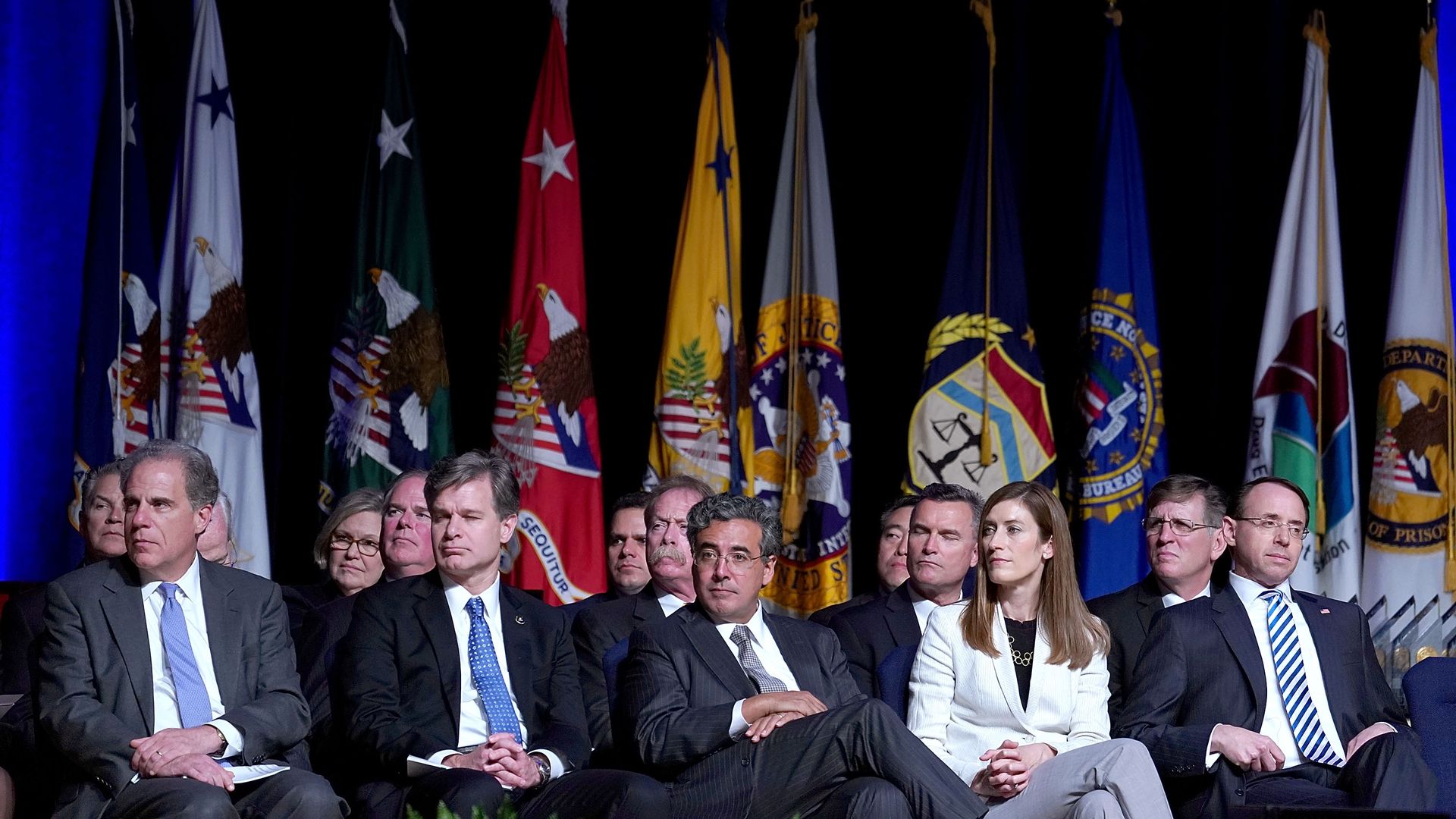 Rachel Brand, Associate Attorney General at the Justice Department, is stepping down after nine months on the job, the NYT reports. Brand assumed the role in May 2017 and is leaving her role for a position as general counsel in the private sector, per NYT.
Why it matters: Brand was seen as Deputy Attorney General Rod Rosenstein's successor. Rosenstein is currently overseeing Robert Mueller's investigation regarding Russian interference in the 2016 election. President Trump has called the investigation a "witch hunt" and has considered firing Rosenstein. At DOJ, Brand directly reported to Rosenstein and Attorney General Jeff Sessions. Sessions recused himself from overseeing the on-going investigation of Russian meddling in the election after it was revealed he met with Russian ambassadors in 2016.
Go deeper