Olympic lull is a false calm in the North Korean nuclear crisis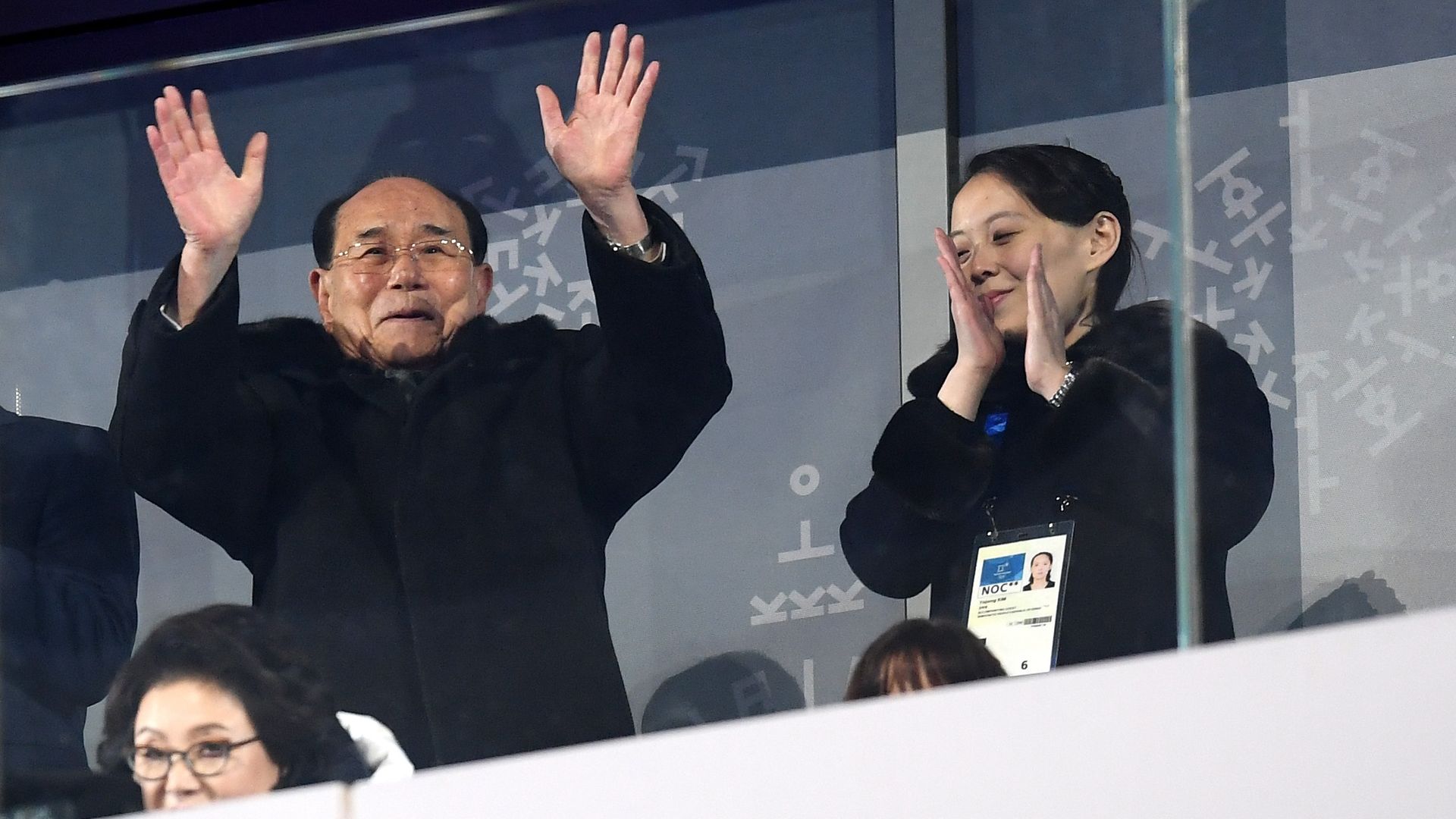 After the breakneck speed of North Korea's ballistic missile and nuclear tests in 2017, the two Koreas marched together in the Winter Olympics in what some analysts lauded as a diplomatic breakthrough.
Why it matters: This will be only a fleeting pause in the ongoing nuclear crisis. The real test will come after the games conclude.
Many Korea watchers are hopeful that sports diplomacy will provide a face-saving way for the two Koreas to launch a robust dialogue. However, a core concern is that Kim Jong-un will cannily use the prestige of the Olympics to sanitize North Korea's image as a nuclear pariah state and quickly return to building out its nuclear arsenal.
The bigger picture is that North Korea's momentum from last year remains strong. Kim Jong-un himself declared in his New Year's address that the North would start mass producing nuclear weapons in 2018.
The bottom line: Despite the Olympic lull, the U.S. and North Korea remain on track for a confrontation from which neither side will back down. If diplomatic efforts collapse, we'll see a dramatic increase in U.S. military pressure on North Korea to compel the regime to denuclearize. After the Olympic torch is extinguished, 2018 will likely get much rockier.
John Park is director of the Korea Working Group at the Harvard Kennedy School. Pamela Park is co-head of the Brookbridge Group.
Go deeper