Michigan State to fire dean over Nassar case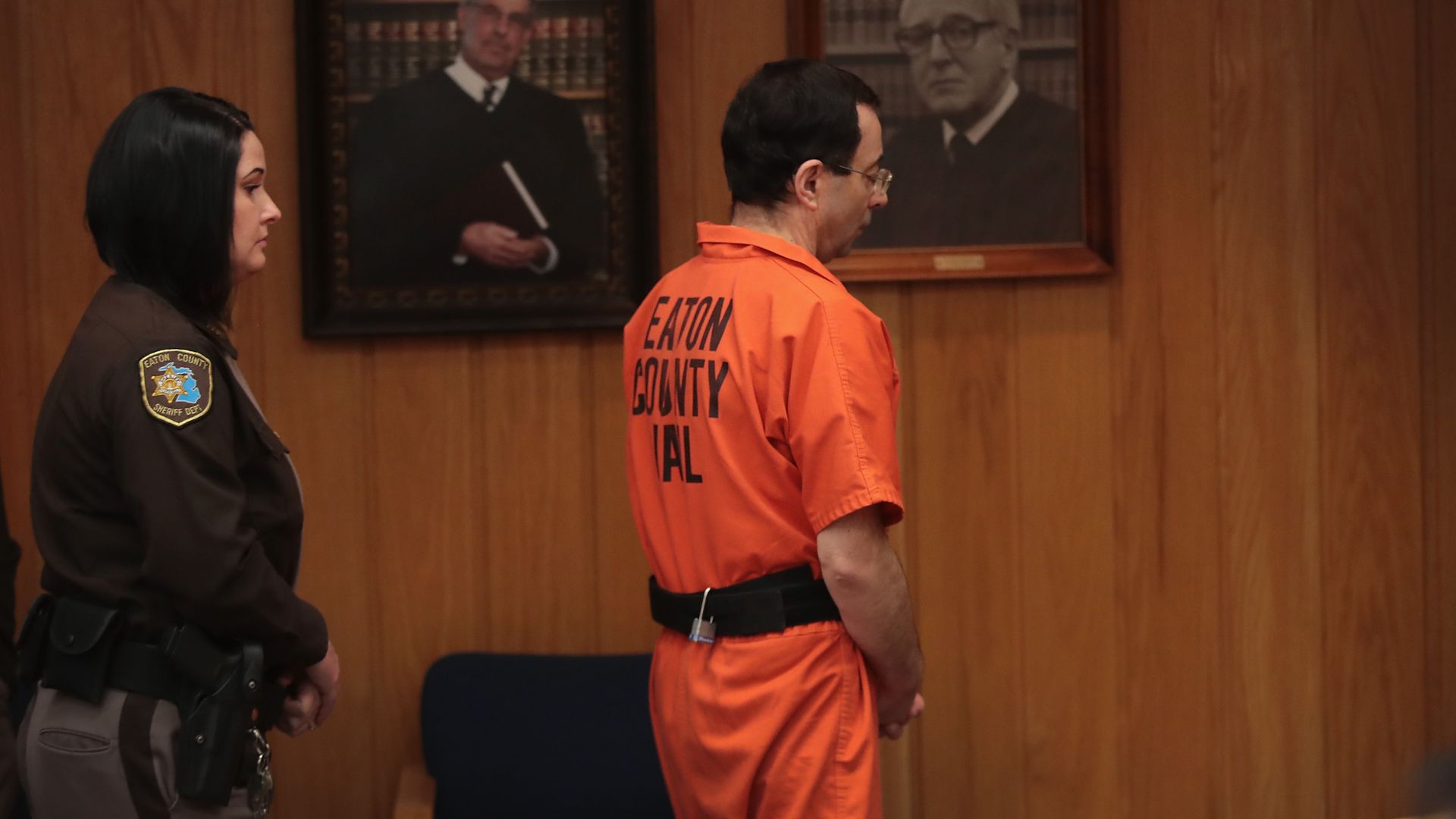 Michigan State University has begun the process of removing the former dean of the College of Osteopathic Medicine and former boss of Larry Nassar, Dr. William Strampel, reports AP.
Why it matters: Dr. Strampel along with Suresh Mukherji, the chairman of the Department of Radiology at Michigan State who has recently been suspended, led a 2014 Title IX probe that cleared Larry Nassar of sexual assault allegations. Although the school advised Nassar to have a chaperone in the room when treating athlete's "sensitive areas," the request was not enforced nor looked into by Strampel.
The details: MSU has stated that Strampel will not receive any financial support from the university to cover lawsuits filed by victims of Larry Nassar. He is the latest person to lose their job following the sentencing of Nassar who is facing up to 175 years in prison.
Go deeper: FBI had "little evident urgency" while investigating Nassar, NYT finds
Go deeper