Cardlytics IPOs into volatile market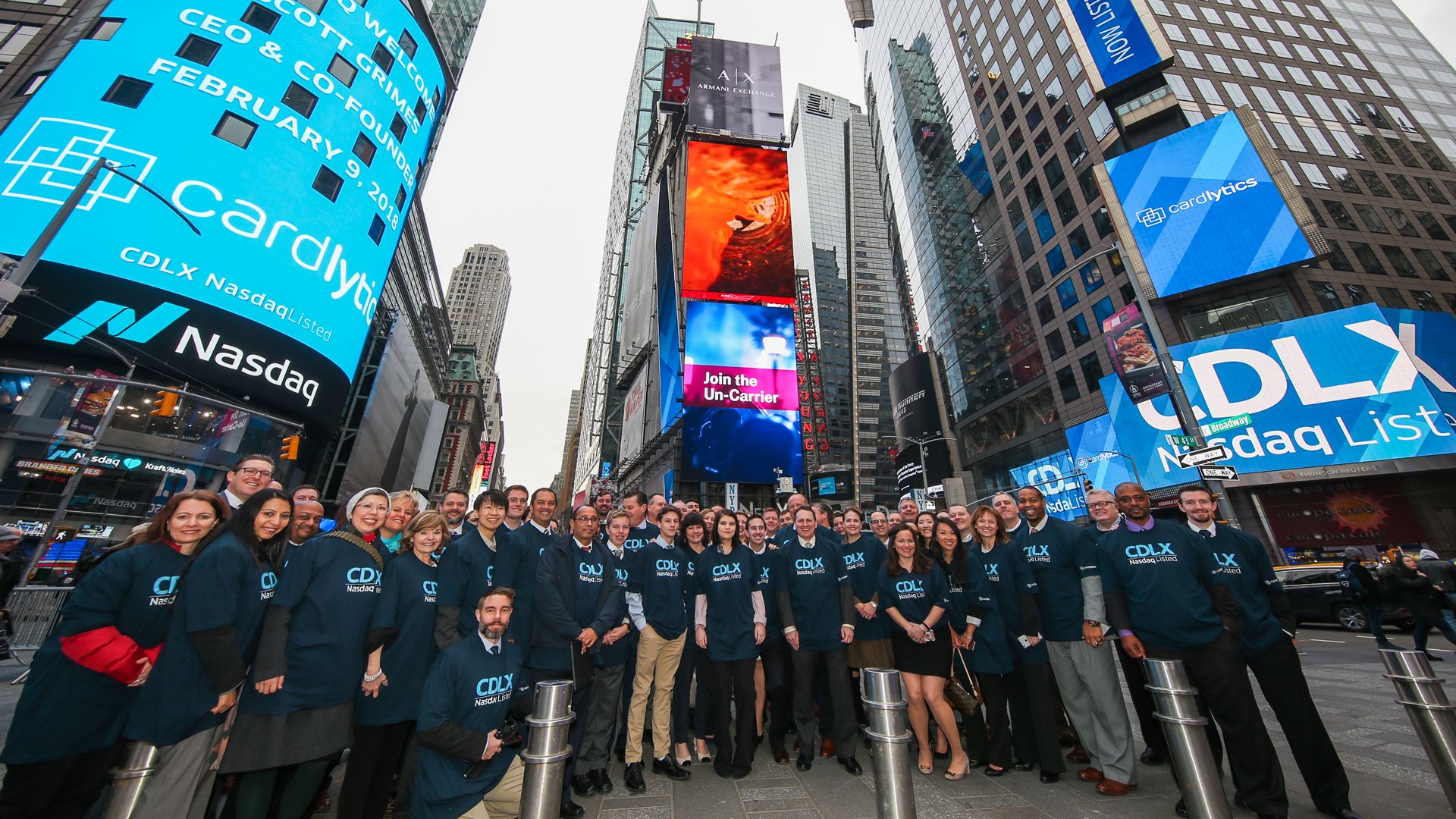 Cardlytics, an Atlanta-based marketing software company that scours personal transaction data to insert ads into online banking platforms, today raised just over $70 million in its IPO.
Why it matters: Several other companies pulled IPOs this week, due to market volatility.
Cardlytics priced 5.4 million shares at $13 (low end of $13-$15 range), and began trading on the NASDAQ under ticker CDLX. BofA Merrill Lynch served as lead underwriter.
Cardlytics had previously raised over $180 million in venture capital funding at a valuation that once approached $700 million. The IPO gives the company a fully-diluted value of around $275 million.
Cardlytics CEO Scott Grimes and COO Lynne Laube tell Axios that the company initially decided to go public because it is at an "inflection point," in that it currently sees around 20% of all bank transactions but is in pilot programs with other banks (e.g., Wells Fargo) to significantly increase that percentage. The buttressed balance sheet could be key when it comes to investing in these integrations.
As for going public into a volatile market, Grimes says:
"We met with nearly 200 investors during the roadshow, which started last Monday, and during the first week people were very bullish about the markets and us pricing about the offering range... I do think we might have priced above the range had we not experienced the broader market problems but, in the end, we're more worried about our share price in months and years from now than today."
Laube adds:
"It's a lot of work to get to the point where you're able to price an IPO, and to get strong interest from the types of investors we want, who are owners not renters. We would have liked the market to have been more stable and priced above range but, in the end, it was a transaction we wanted to get done."
Go deeper