Trump meets with Kissinger for the third time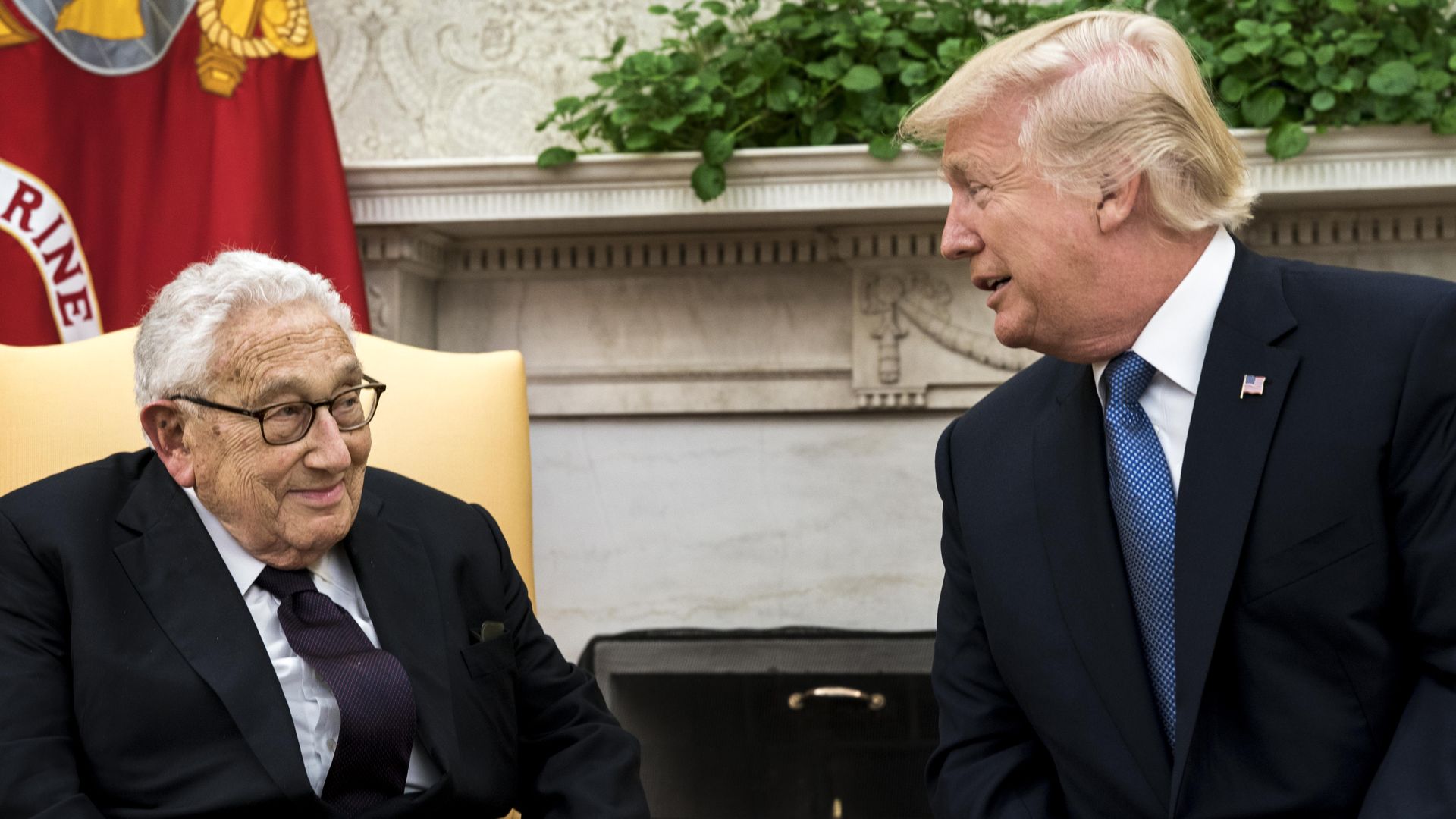 President Trump tweeted out Thursday that he's meeting with former Secretary of State Henry Kissinger in the Oval Office.
The background: The president noted that he would discuss issues involving North Korea, China and the Middle East. Trump has met with the famed U.S. diplomat twice before as president, utilizing Kissinger as an advisor on foreign affairs.
Go deeper