Trump administration considering targeting immigrants receiving public benefits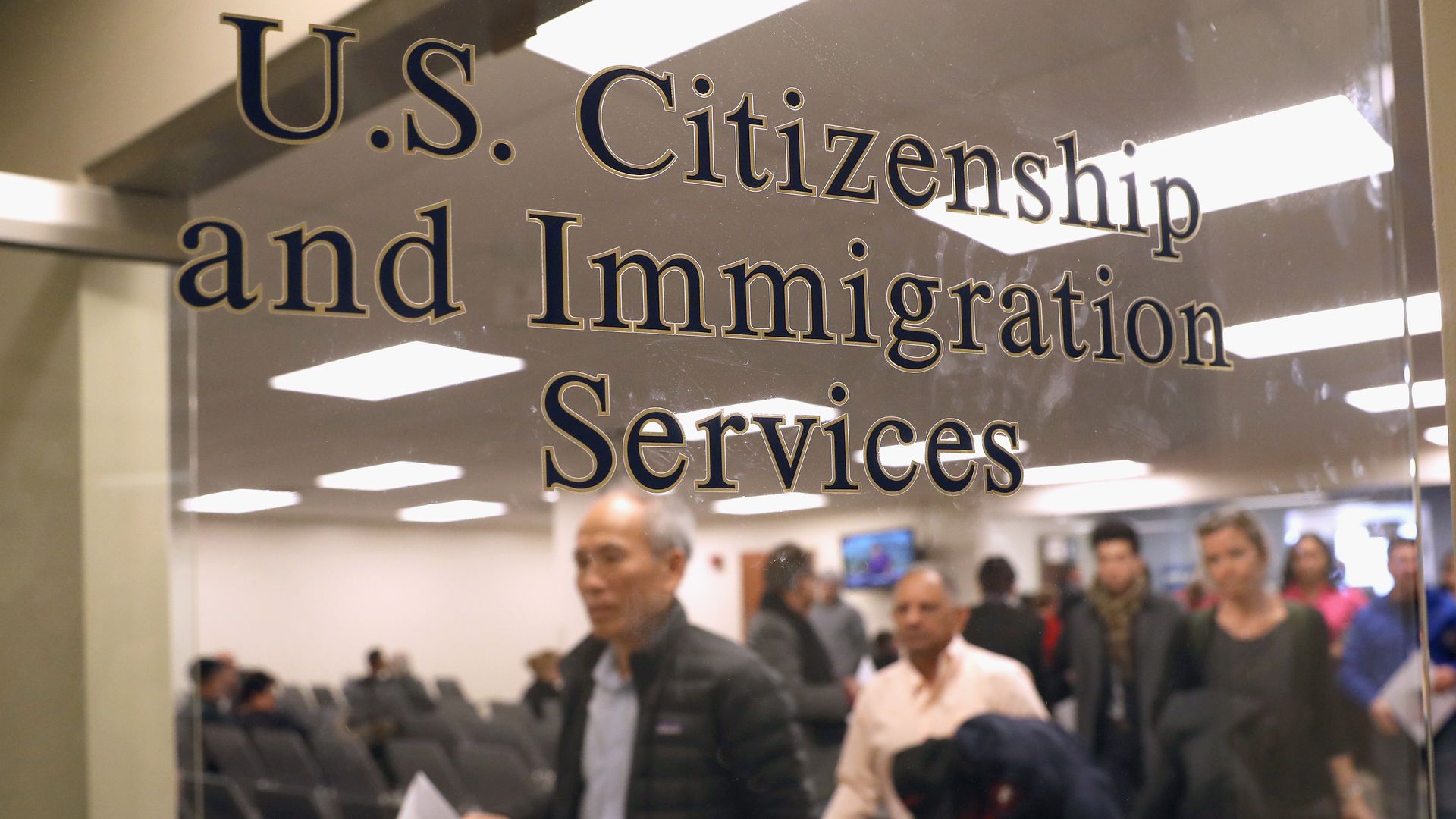 Trump's administration may make it harder for immigrants to obtain permanent residency if they have received food assistance or other public benefits, Reuters' Yeganeh Torbati exclusively reports citing a draft proposal.
The reasoning in the draft, per Torbati: "Non-citizens who receive public benefits are not self-sufficient and are relying on the U.S. government…An alien's receipt of public benefits comes at taxpayer expense."
Quick catch up: USCIS published its intent in December of 2017 to issue a notice of proposed rule-making changes to the definition of a "public charge." This means someone in the U.S. who is determined "likely to become primarily dependent on the government for subsistence," and who may be denied admission to the U.S. under the Immigration Nationality Act.
This "could sharply restrict legal immigration."
—
Yeganeh Torbati
A USCIS official told Axios "this proposed rule change would define the term 'public charge' and would outline DHS public charge considerations" for inadmissibility.
There is a need to change the public charge definition, per USCIS: "To ensure that foreign nationals coming to the United States or adjusting status to permanent residence...have adequate means of support while in the United States, and that foreign nationals do not become dependent on public benefits for support."
The benefits laid out in the draft would include some non-cash benefits, such as whether immigrants have enrolled children in a government pre-school program and whether they've received subsidies for utility bills or health insurance premiums.
What we're told: DHS Acting Press Secretary Tyler Houlton told Axios: "Any potential changes to the rule would be in keeping with the letter and spirit of the law – as well as the reasonable expectations of the American people for the government to be good stewards of taxpayer funds." The Department of Homeland Security would not confirm a pre-decisional proposal.
Where it stands: The USCIS official told Axios the rule is expected to be published this calendar year. "But with any rule-making change, no decision is final until the rule-making process is completed," the official said.
Go deeper