Meet the people challenging Putin in Russia's 2018 election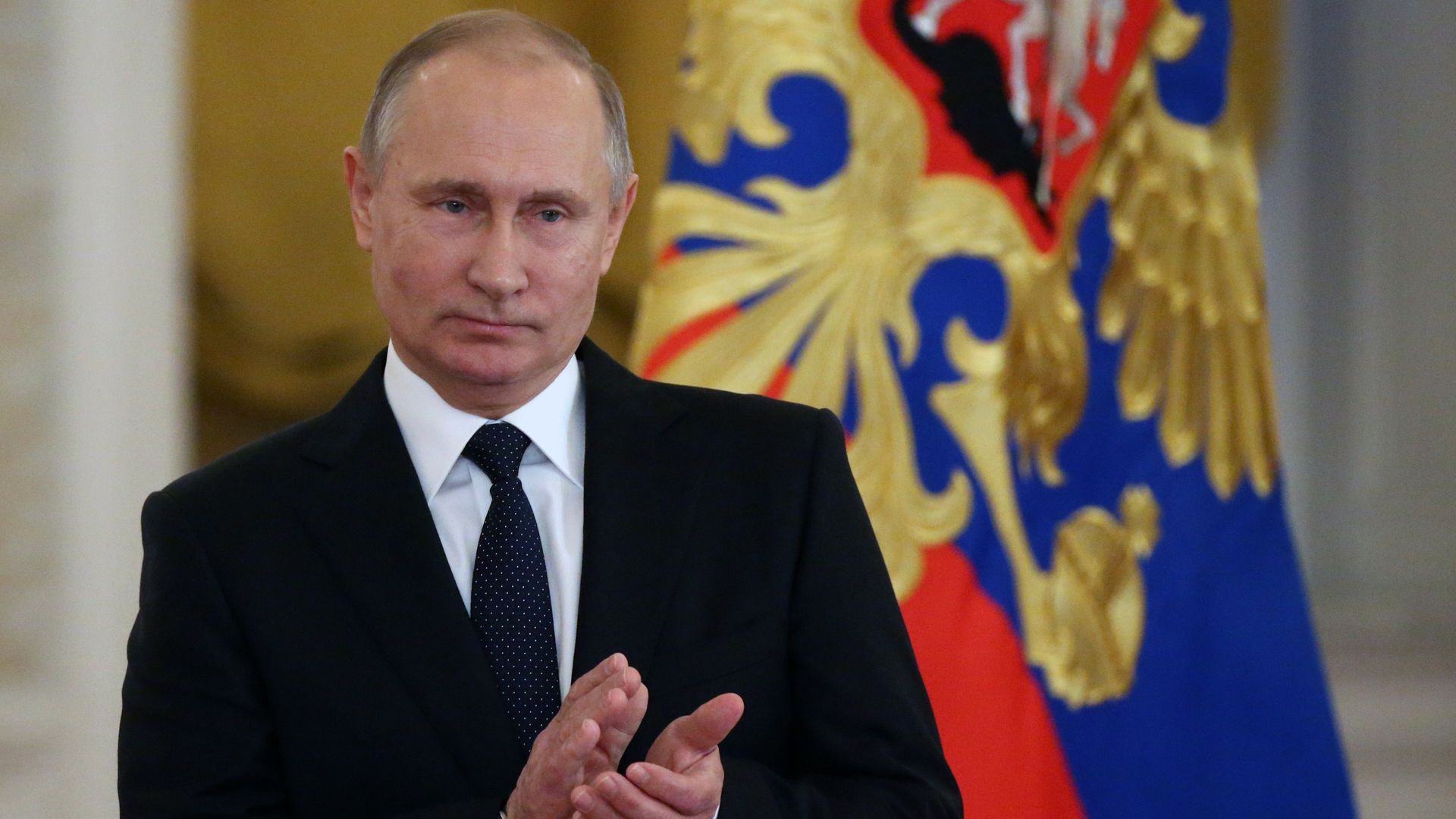 Russia's 2018 presidential elections are rapidly approaching and Vladimir Putin has some, at least nominal, competition. The election committee has registered eight total candidates for the the March 18 vote.
Why it matters, from Axios' Steve LeVine: This election won't be competitive, but it could be Putin's last and he needs a big finish to burnish his legacy as a modern-day czar. Putin depends on the support of the Russian people and is trying to put the uprising in 2012 behind him. In his current term, Putin has relied on the fumes of nationalism and xenophobia to buttress his popular support and put the relatively minor uprising in 2012 behind him. Expect him to pivot, possibly toward serious domestic challenges, ahead of his next, and possibly final, 6-year term.
The challengers
PAVEL GRUDININ
The 57-year-old CEO of a formerly state-run produce farm is the Communist Party's pick for president. Grudinin has been publicly critical of Russia's political and economic structure, without openly criticizing Putin. His nomination has been seen as an attempt from the Communists to appeal to younger voters and lighten the harsh reputation of the party.
KSENIA SOBCHAK
Sobchak, 36, is a former reality TV star-turned news anchor with millions of social media followers. In an interview with NPR, she said that she knows she doesn't have a good chance at beating Putin and called the elections "kind of fake."
VLADIMIR ZHIRINOVSKY
Meet the man who said he won't believe claims that Russia meddled in the US election unless the US helps him win this election, according to RT. 71-year-old Vladimir Zhirinovsky is the leader of the Liberal Democratic Party. He ran five times before but never received more than 10% of the vote.
GRIGORY YAVLINSKY
The 65-year-old liberal is running as a member of one of Russia's oldest parties, Yabloko. He's expressed his goal of fixing economic problems that have grown since the annexation of Crimea and calling for political freedoms, however critics say Yavlinsky lacks charisma.
BORIS TITOV
The 57-year-old businessman and first-time candidate has served as Putin's Business Ombudsman since 2012. Titov is the candidate for the Party of Growth. His platform focuses on creating a more favorable business environment.
SERGEI BABURIN
Baburin is a legal expert who is known for opposing the break up of the Soviet Union in 1991. Since departing Russian politics in 2007, he has served as a rector for Moscow University and was nominated to run for president by a fringe nationalist party.
MAXIM SURAIKIN
A self-described "Leninist-Stalinist," the 39-year-old wants to revive the USSR, per the BBC. Suraikin represents the Communist for Russia party. He studied engineering and unsuccessfully ran for governor of the Nizhny Novgorod region.
Notable: Opposition leader and Putin critic Alexei Navalny, has been barred from running for president because of a criminal conviction that he and many of his supporters claim is politically motivated.
Go deeper