"Pod Save America" signs deal for HBO series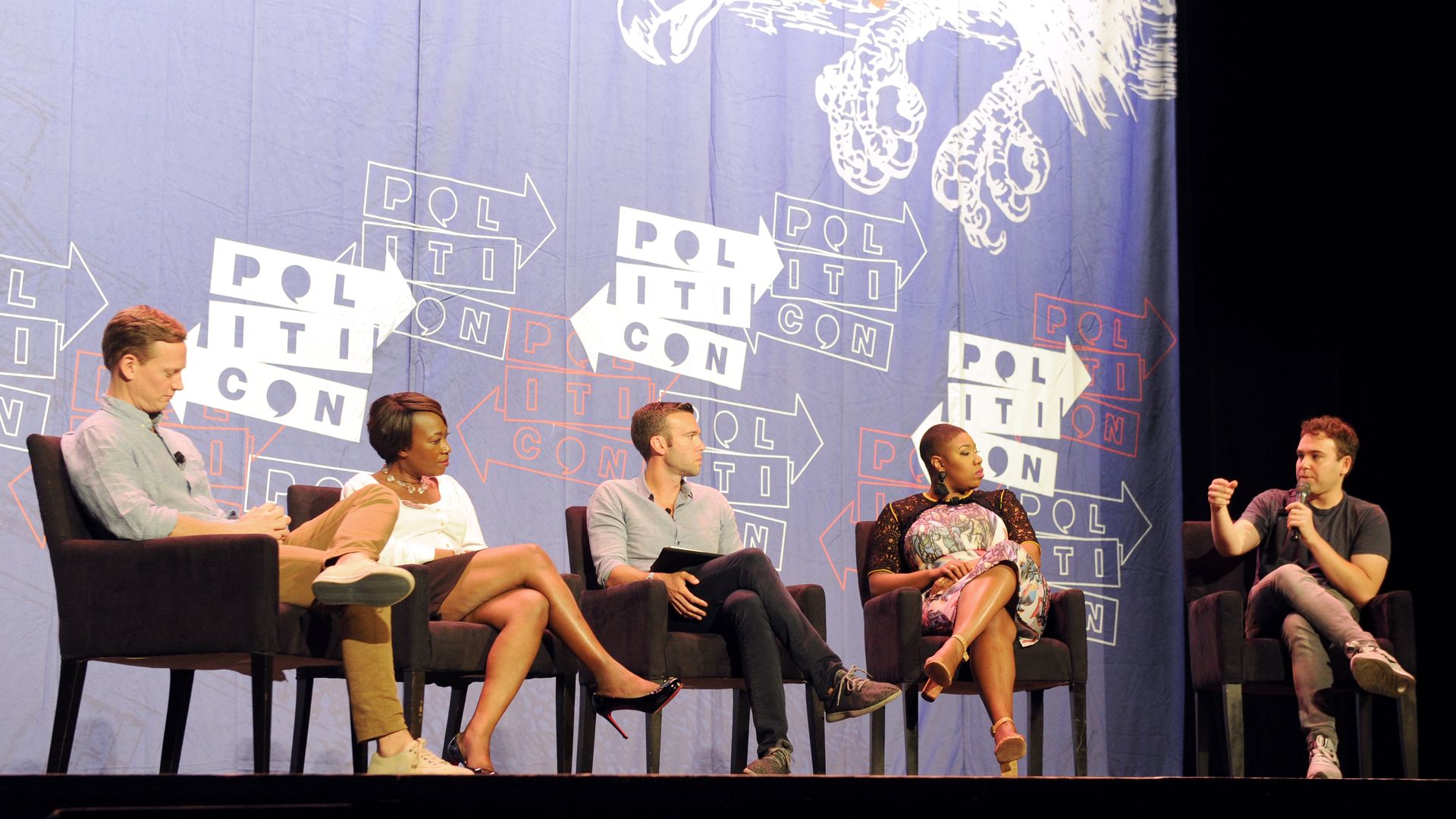 "Pod Save America," a popular podcast hosted by former Obama staffers Jon Favreau, Jon Lovett, Tommy Vietor and Dan Pfeiffer, has signed a deal with HBO to produce a series of TV specials that follow the 2018 midterm campaigns.
Why it matters: The podcast debuted in January 2017 and rapidly grew to an average of more than 1.5 million listeners per episode. From this momentum, the four hosts founded their own company, Crooked Media. It joins "2 Dope Queens" as HBO's second podcast-turned-TV-special.
Go deeper