ICC launches inquiry into Duterte's drug war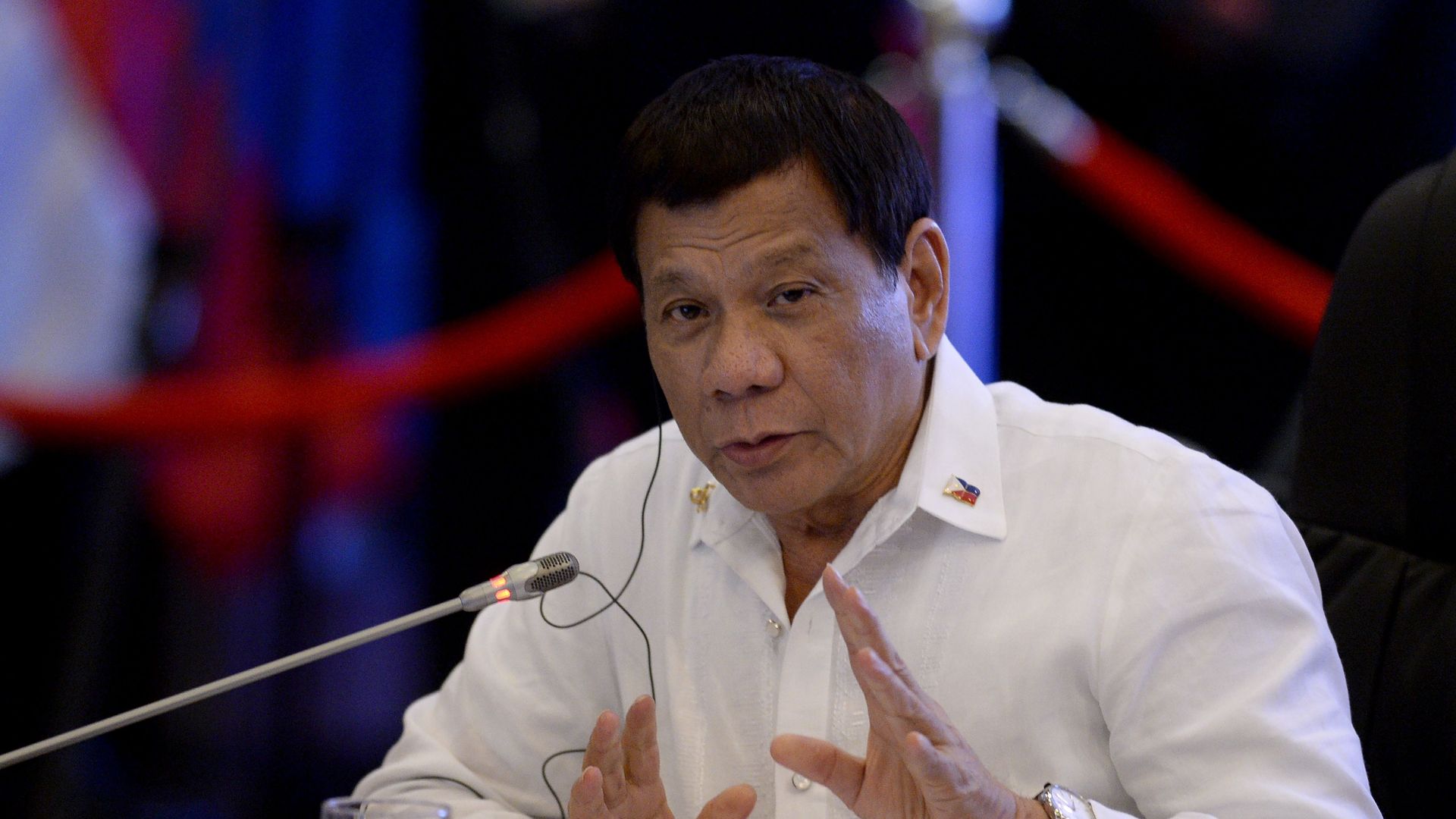 The International Criminal Court has launched a preliminary inquiry into Philippines' President Rodrigo Duterte for allegations of crimes against humanity, reports The Guardian.
Why it matters: Duterte's brutal nationwide crackdown on drugs has resulted in at least 4,000 deaths, according to official statistics, but the 77-page report that set off the ICC investigation puts the total closer to 8,000. The inquiry will look into extrajudicial killings since Duterte took office in July 2016, following his landslide victory on a platform of eradicating drugs in Filipino society.
Go deeper