House lawmakers eye Russian cyber threat to Ukraine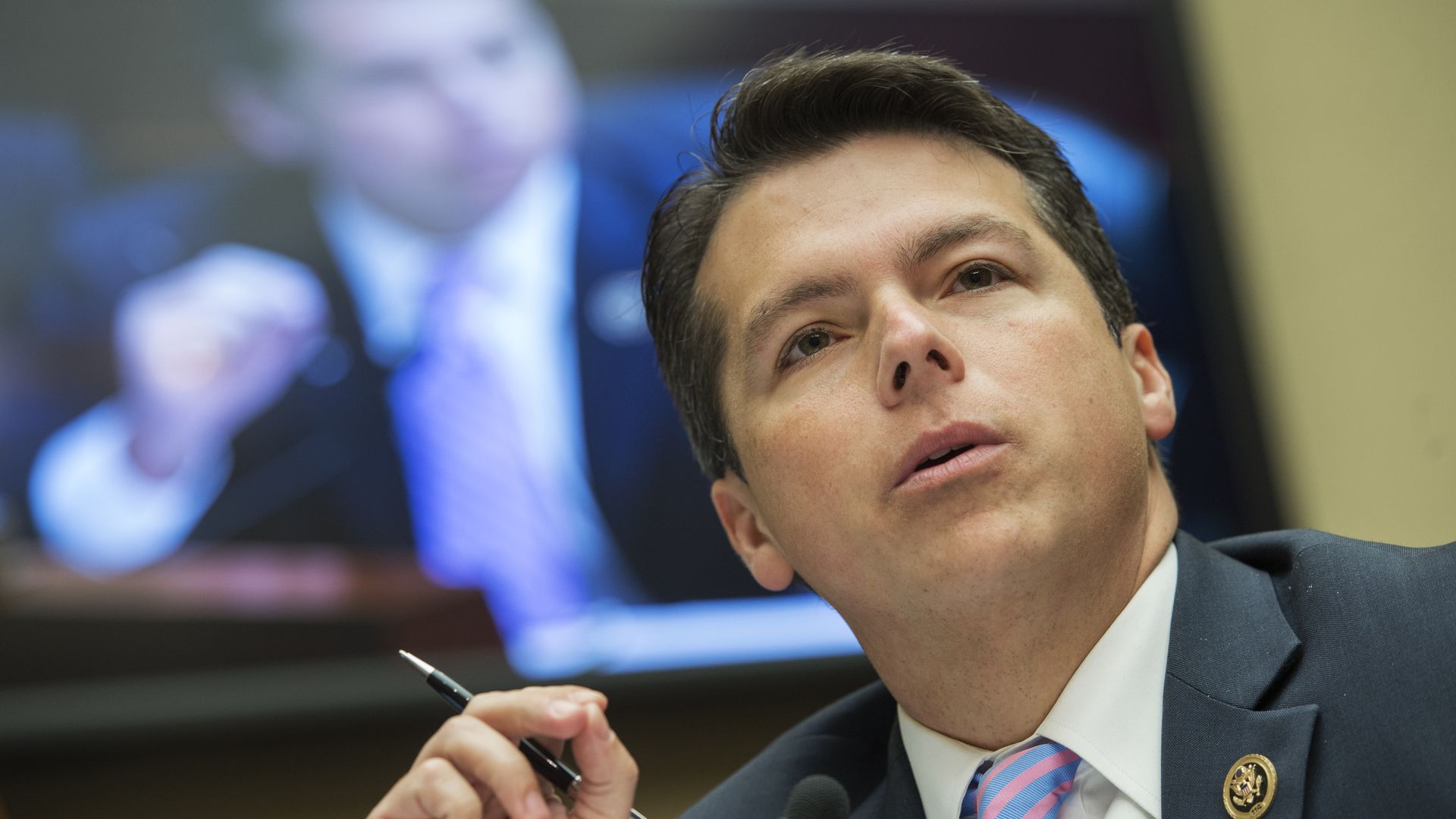 The House on Wednesday evening cleared a bill — the Ukraine Cybersecurity Cooperation Act — pushing the State Department to increase cooperation with Ukraine over shared Russian cybersecurity threats.
Why it matters: Ukraine's efforts to separate its government from Russia have positioned the nation as a primary target of Russian cyber campaigns (and, in Crimea, military actions). The digital threats in Ukraine are also frequently interpreted as a test bed for attacks to be used across the world.
Recent attacks in the Ukraine:
Ukraine was an early target of election hacking campaigns, including a botched attack in 2014 where Russian state television broadcast fake election results that hackers tried (and failed) to plant on a Ukrainian election reporting website.
In 2015 and 2016, believed Russian attacks briefly shuttered components of the election grid.
Russia may also have been involved with two separate malware campaigns that disproportionately struck Ukraine, known as NotPetya and Bad Rabbit.
Resonating across congress: The vote was near unanimous, 404 to 4. On Tuesday, Rep. Will Hurd (R-Texas) addressed the issue at an Atlantic Council conference on Russian attacks in the Ukraine. Hurd was a yes vote on the bill.
Hurd, a former undercover CIA operative, said the threat demonstrated in the Ukraine that could carry over to the U.S. surprised him as a member of the House Select Committee on intelligence.
"Since I've been in Congress I've talked more about Ukraine, Moldova and Estonia than any [of the countries I served in]," he said.
He praised former the former Soviet countries as far more responsive to potential dangers than the U.S. has been since the 2016 election hacking incidents. "The closer you are to Russia, the less likely you are to believe their nonsense," he said.
Editor's note: The lede sentence was corrected to show the House cleared the bill on Wednesday, not Thursday.
Go deeper