Sanders: White House is "hopeful" about DACA deal with Congress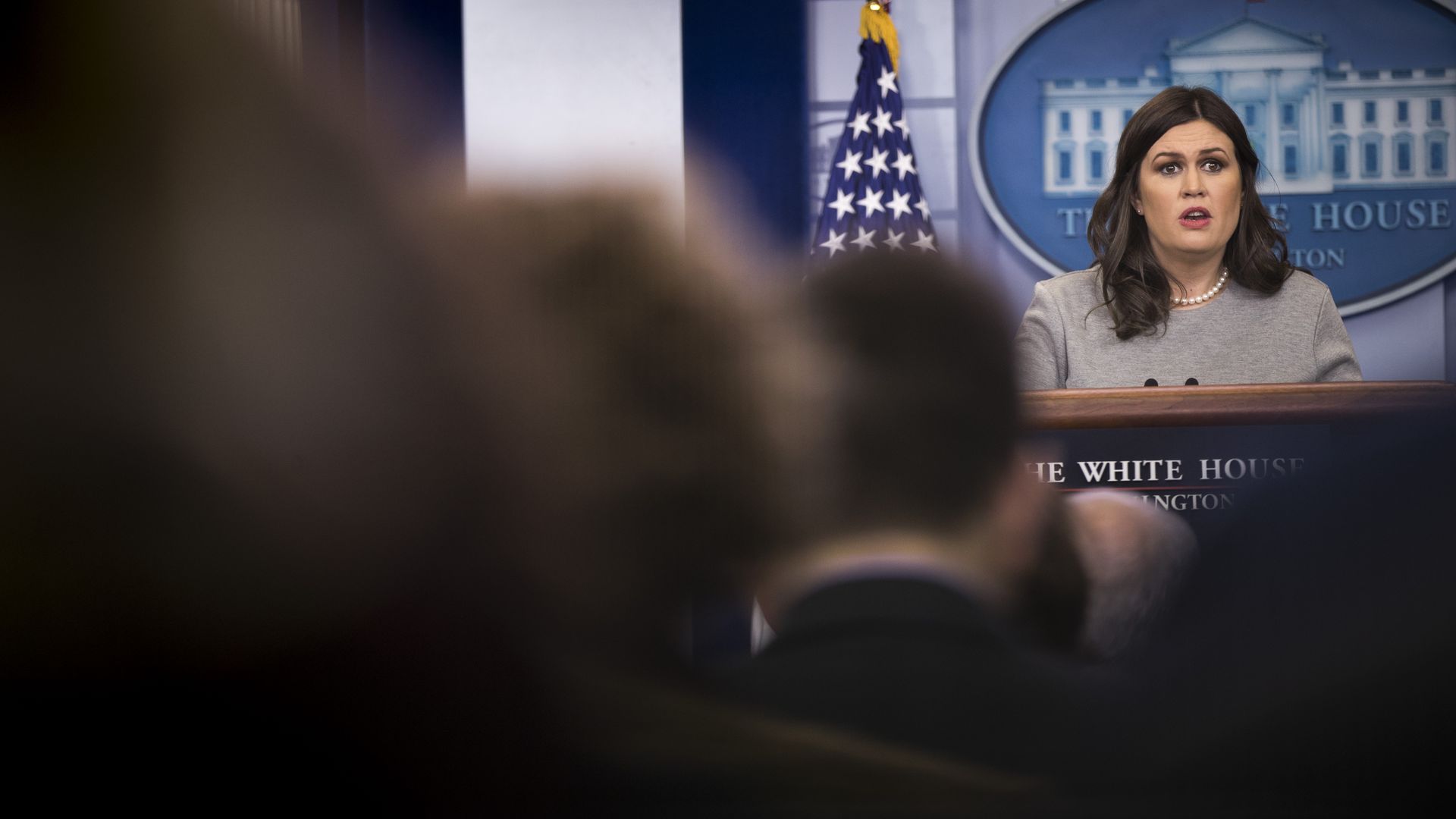 White House Press Secretary Sarah Sanders told the press in a briefing on Wednesday that the President is "hopeful" for a deal on DACA with Congress.
Why it matters: Congress has until Thursday at midnight to finalize the latest proposed budget deal, or risk another government shutdown. House Minority Leader Rep. Nancy Pelosi said Wednesday morning that she would not support a deal that didn't include legislation to protect Dreamers, while Senate Majority Leader Mitch McConnell and Minority Leader Chuck Schumer said they reached a deal on a two-year funding deal that excludes a DACA provision.
Go deeper: Trump's four pillar framework for immigration.
U.S. Defense Secretary James Mattis spoke to the press at the briefing saying that a government shutdown "would be very damaging to the military...it paralyzes everything that we do."
On the reported planning of a military parade, Mattis said the department is "putting together some options," and that Trump's "fondness for the military is reflected in him asking for a parade."
Sanders said the White House hasn't "made a final decision" about a military parade, but that Trump is "exploring different ways that he can highlight and show the pride that we have in the military."
Go deeper