A political crisis in paradise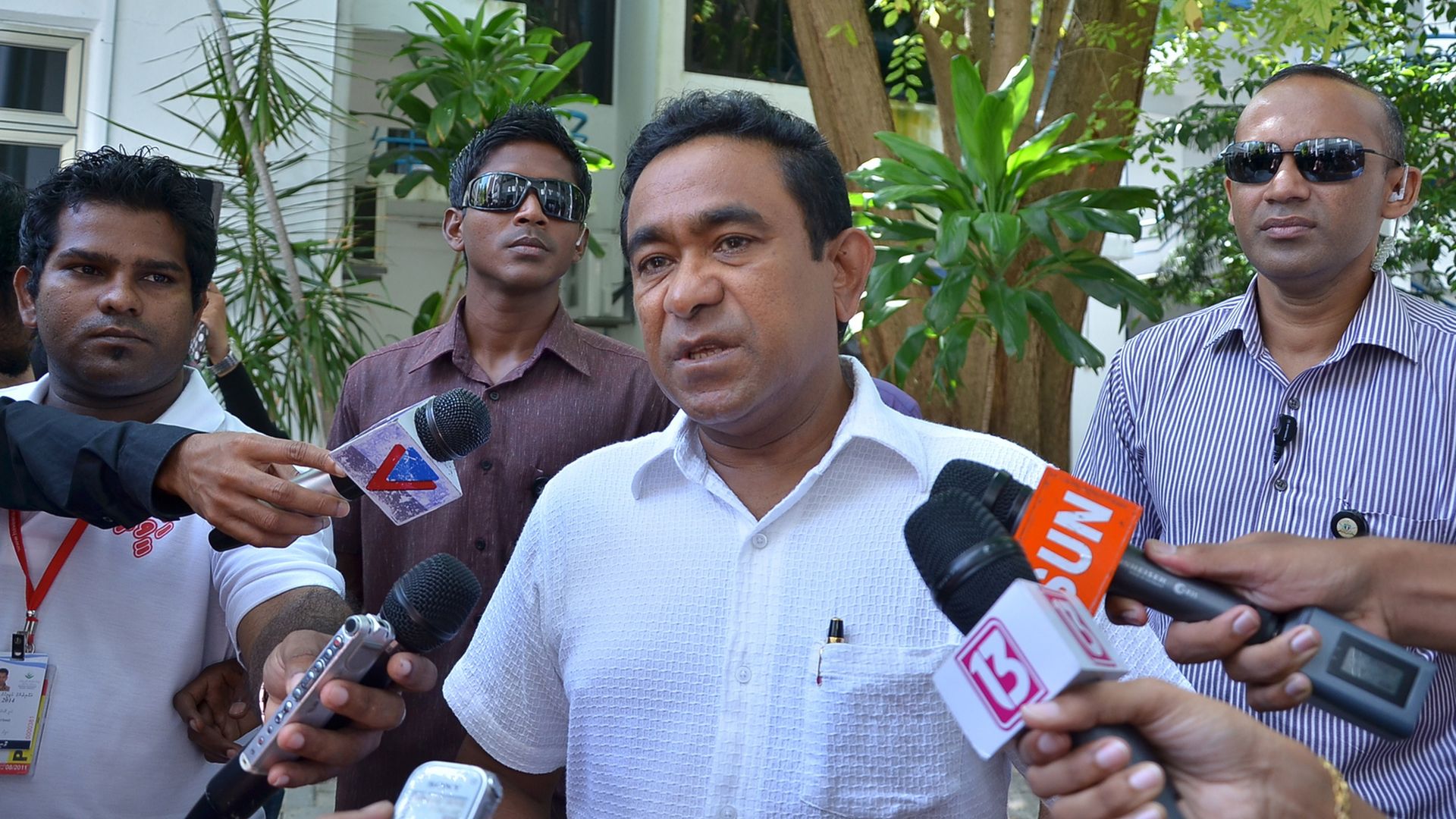 The President of the Maldives declared a 15-day state of emergency Monday and ordered the military to blockade the Supreme Court after it overturned the convictions of nine of his political enemies and ordered the reinstatement of 12 opposition lawmakers. Two of the Court's justices have been arrested, while the remaining three have ordered a reversal of the decision "in light of the concerns raised by the president," reports the BBC.
The background: This development is the latest in a rapidly unfurling political crisis rooted in the 2015 arrest of the Maldives' first democratically-elected president, Mohamed Nasheed.
In 2012, Nasheed resigned amid mass protests against the arrest of Chief Justice Abdulla Mohamed. He stood trial for abuse of power in 2015 and was sentenced to 13 years in prison under the Anti-Terrorism Act, a conviction that was condemned by his supporters as politically-motivated.
Nasheed was granted asylum in Britain in 2016 and is currently living in Sri Lanka. When the Supreme Court ruled his 2015 trial was unconstitutional last week, Nasheed told the BBC he would return from exile to challenge current President Abdulla Yameen in this year's election.
Yameen has declared a state of emergency to investigate the Supreme Court justices for allegedly orchestrating a "coup" against him. Nasheed has called on members of the international community, including the U.S. and India, to intervene against Yameen's abuse of power.
Timing: The political crisis is spiraling during peak tourism season, with China, the U.S., India and the UK already issuing warnings against travel to the tropical island. By far the Maldives' largest industry, tourism was worth $2.7 billion to the economy in 2016.
Go deeper