Merkel's party reaches tentative coalition deal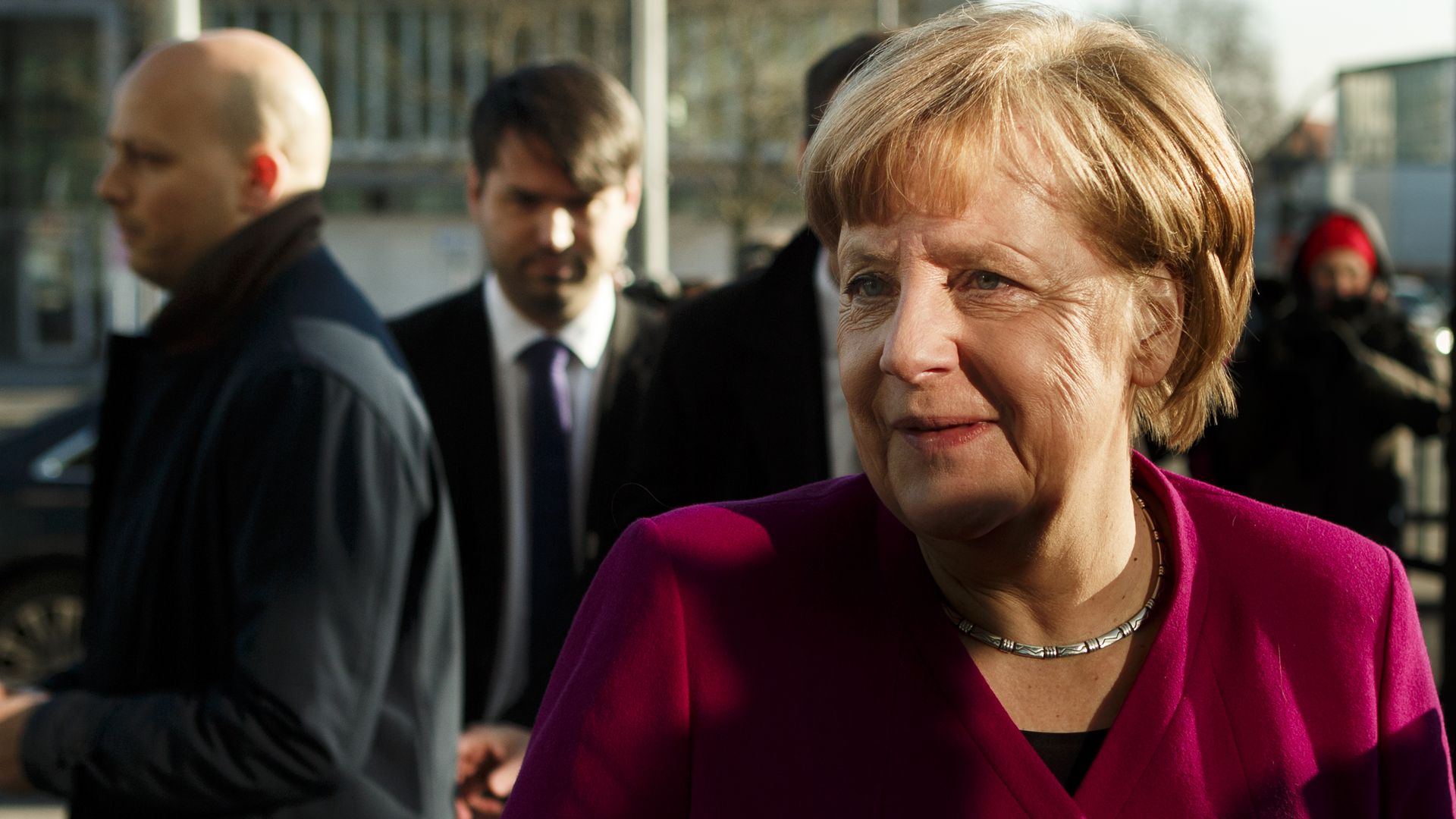 German Chancellor Angela Merkel's center-right Christian Democratic Union agreed to a coalition deal with the center-left Social Democrats after a marathon negotiating session, per The Washington Post. After reaching agreement on disparate issues like health care, housing costs, and broadband access, the deal has one final hurdle: it must be approved by the Social Democrats' members next month.
Why it matters: The deal has the potential to end months of political gridlock in Germany and finally allow Merkel to form a government later next month following last September's federal elections. But should the Social Democrats' members reject the deal, it could throw the country into political chaos under a CDU minority government — potentially hastening the end of Merkel's career.
Go deeper