John Kelly doubles down on "lazy" Dreamers comments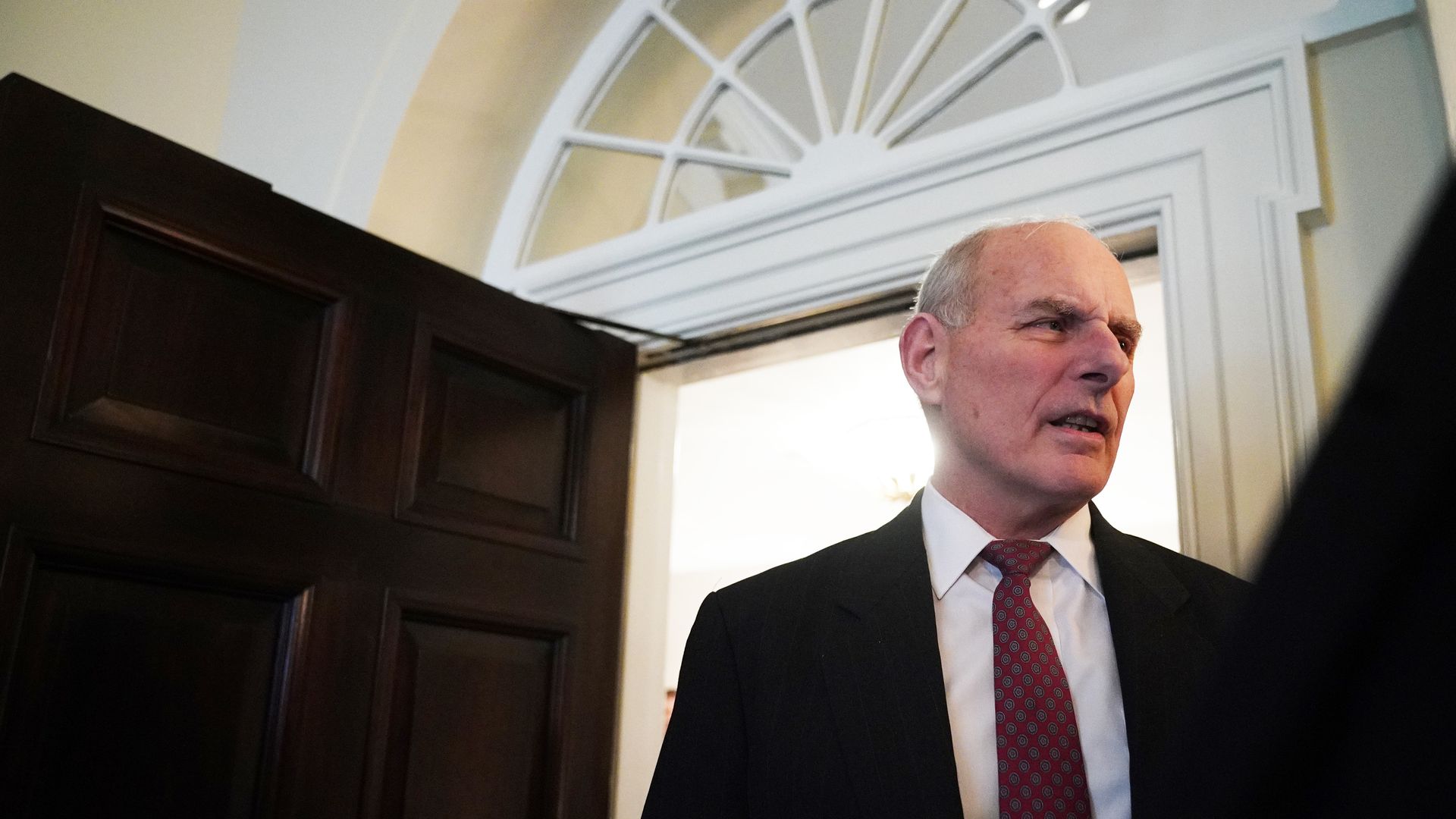 White House Chief of Staff John Kelly stood his ground Wednesday on his comments that more than a million potential DACA recipients didn't sign up for the program because they were "too lazy."
"I gotta say that some of them just should have probably gotten off the couch and signed up."
Yes, but: "That doesn't really matter now," Kelly said himself, citing Trump's immigration proposal, which provides a path to citizenship for 1.7 million individuals, including both DACA recipients and potential applicants.
Go deeper