HIV outbreak in rural India highlights doctor shortage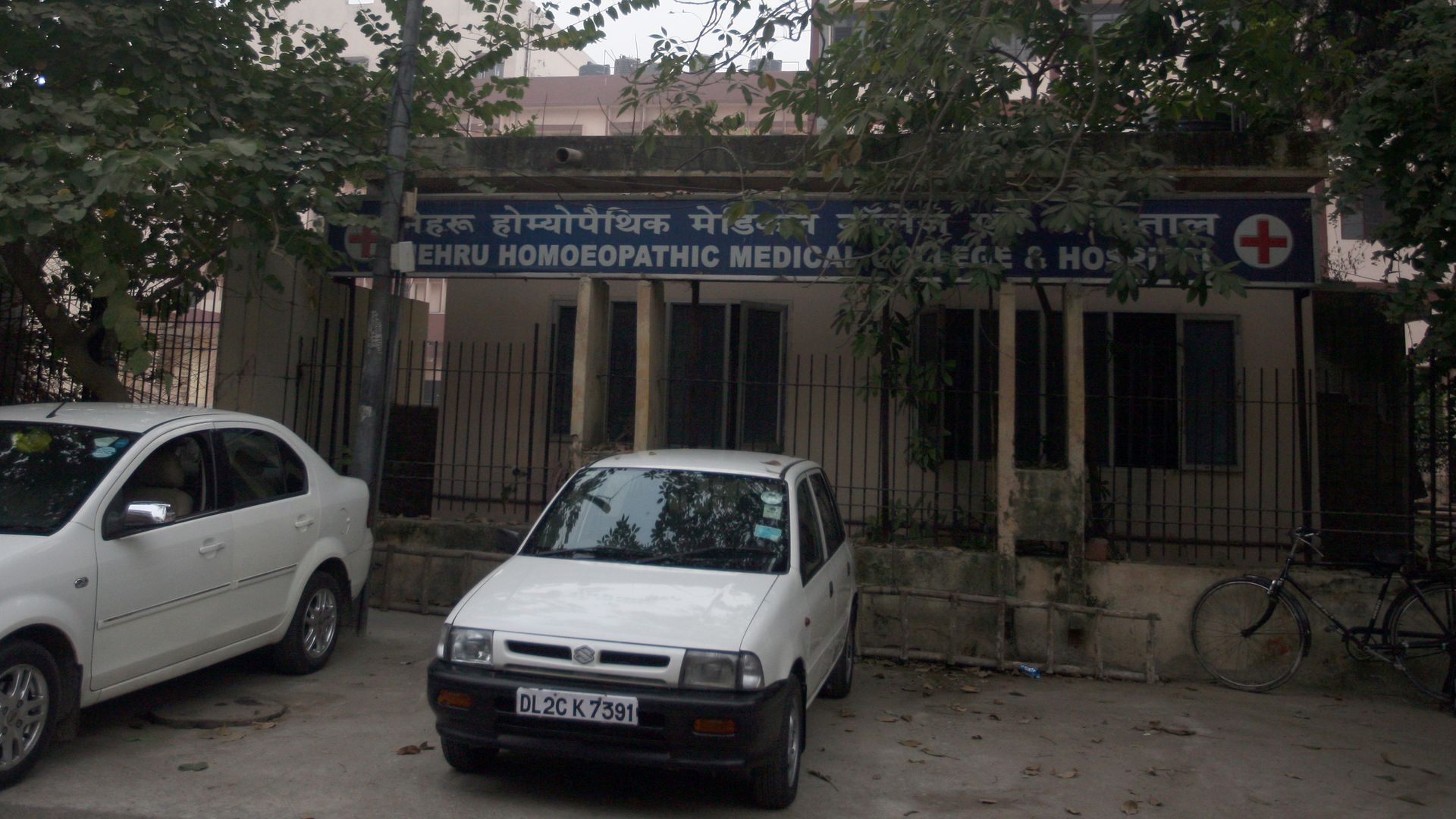 Indian police are searching for a fake doctor whose use of contaminated needles infected at least 21 villagers with HIV in the northern state of Uttar Pradesh, the AP reports.
Why it matters: Despite two decades of strong economic growth, India still struggles to provide basic medical care to its 1.3 billion citizens. It is estimated that 600 million Indians lack access to proper healthcare, leaving millions, especially in poor and rural areas, to seek cheap care from unqualified medics.
Sanctioned quackery
Research shows that despite having more than 400 medical schools, India has only about 12 medically trained doctors, nurses and midwives per 10,000 people. That's about half the World Health Organization's recommendation of 23 per 10,000.
As a result, self-declared "doctors" without formal medical training are sought for up to 75% of primary care visits, according to a study published in Science Magazine. A 2016 WHO report claimed that the situation is even more dire in rural India, where just 18.8% of those claiming to be doctors had medical qualifications.
The response:
In a written statement, the Indian government dismissed the WHO report as "erroneous," claiming "all registered doctors have medical qualifications."
But the Indian Parliament is considering a bill to allow homeopathic doctors — those practicing alternative forms of medicine, like ayurveda — to practice allopathy (mainstream medicine) after passing a "bridge course."
The Indian Medical Association has denounced the proposal and begun to organize protests in both private and public hospitals, according to The Guardian. "The government is giving sanction to quackery," said IMA president KK Agarwal. "If those doctors make mistakes and people pay with their lives, who is going to be held accountable?"
Some good news: 500 million people could receive free health care in India
Go deeper