House passes short-term spending bill ahead of Thursday's deadline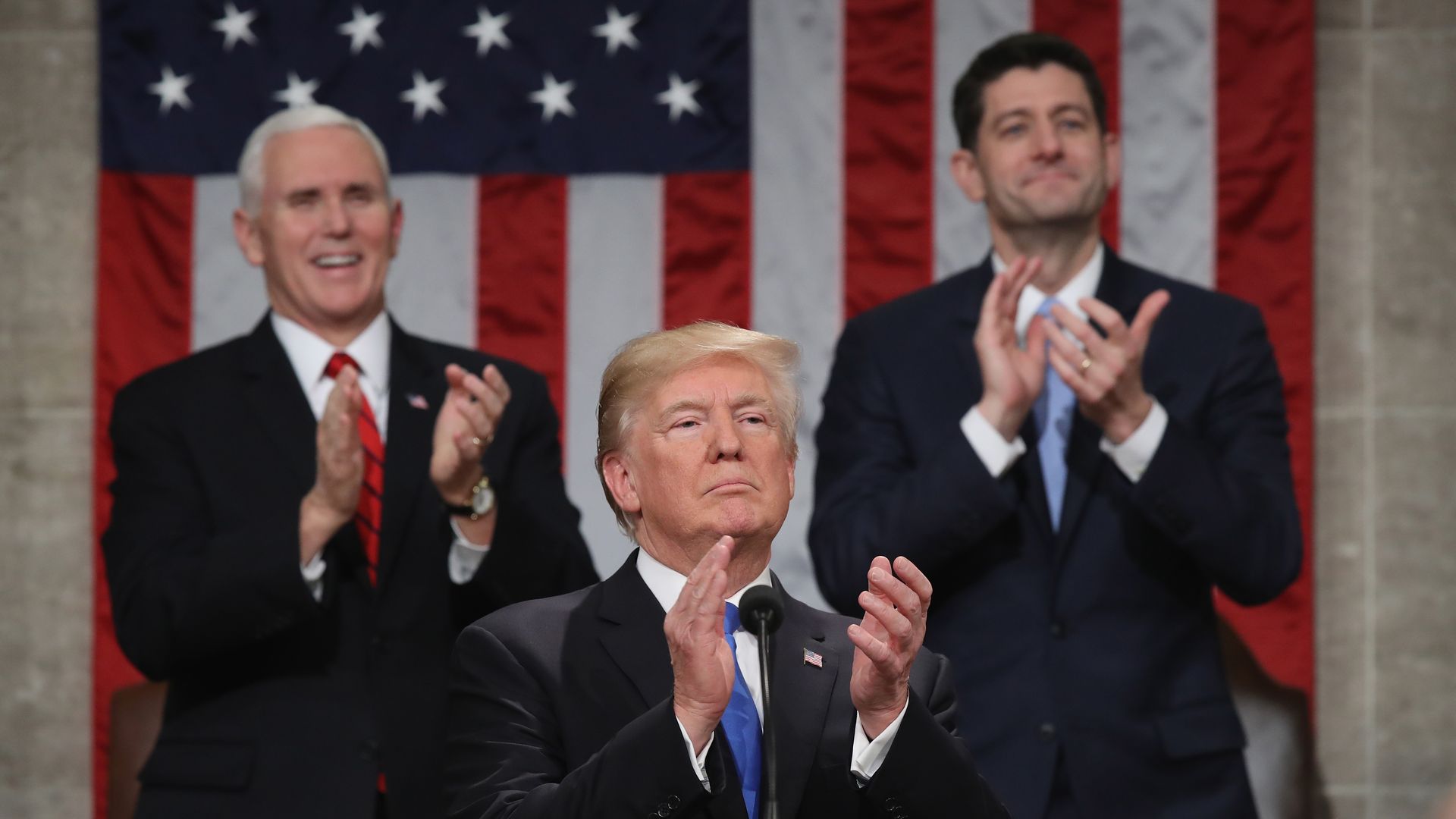 The House passed a short-term spending bill on Tuesday in a 245-182 vote to fund the government through March 23, staving off a potential government shutdown on Thursday night.
Why it matters: The real challenge, as we've seen, is in the Senate. And per NPR, the Senate "is likely to change the deal before passing it." Senate Majority Leader Mitch McConnell said on Tuesday that he's "optimistic...we'll be able to reach an agreement."
At the White House: Trump said earlier on Tuesday that he'd "love to see a shutdown" if Democrats can't get behind his immigration framework.
But, but, but: Press Secretary Sarah Sanders told the press an hour later that Trump "isn't looking for" a shutdown, and that he wants a long-term deal.
Go deeper