Pruitt claims humans have flourished most during periods of warming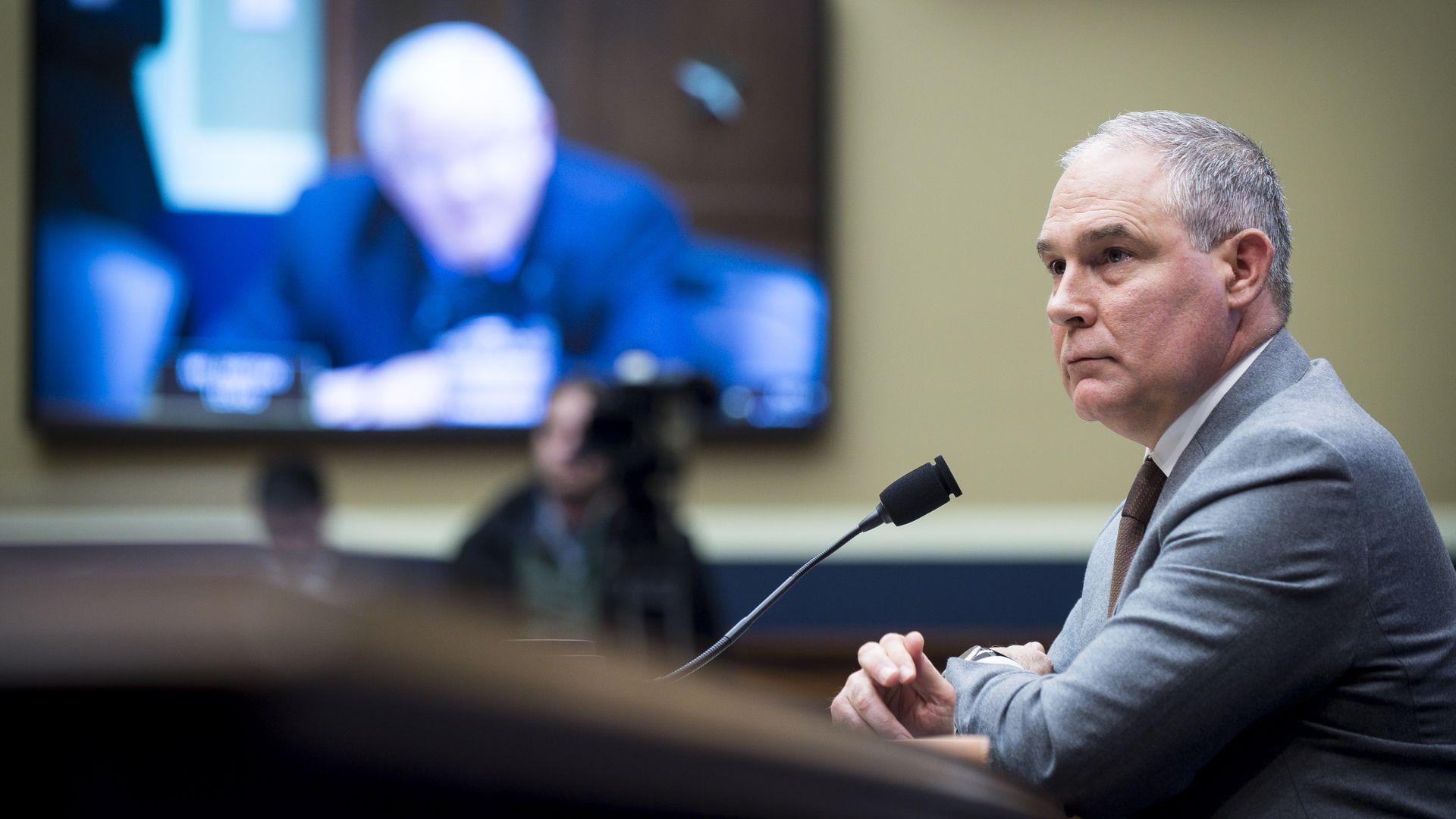 In an interview with KSNV News 3 Las Vegas, EPA administrator Scott Pruitt claimed that while no one disputes that the climate is changing, the bigger question is if warmer temperatures are necessarily a bad thing.
"Is it an existential threat? Is it something that is unsustainable, or what kind of effect or harm is this going to have? We know that humans have most flourished during times of, what, warming trends. I think there are assumptions made because the climate is warming, that that is necessarily a bad thing. Do we really know what the ideal surface temperature should be in the year 2100?"
— EPA administrator Scott Pruitt
Why it matters: Pruitt has previously said that he does not agree that CO2 is a primary contributor to climate change, but has largely avoided questions of what a warming world would mean for humans. Pruitt has called for a "red-team, blue-team" televised debate to let Americans decide for themselves what they believe.
Fact check: "A growing body of research has found that humans are warming the Earth at an unprecedented pace, chiefly through the burning of fossil fuels," states an E&E story about Pruitt's comments. "Possible impacts include a few feet of sea-level rise and an increase in deadly heat waves, potentially making some areas of the planet uninhabitable. The National Climate Assessment released by the Trump administration last year found that it's 'extremely likely' that humans are the primary drivers of climate change."
Go deeper