Three Eagles players plan on skipping White House visit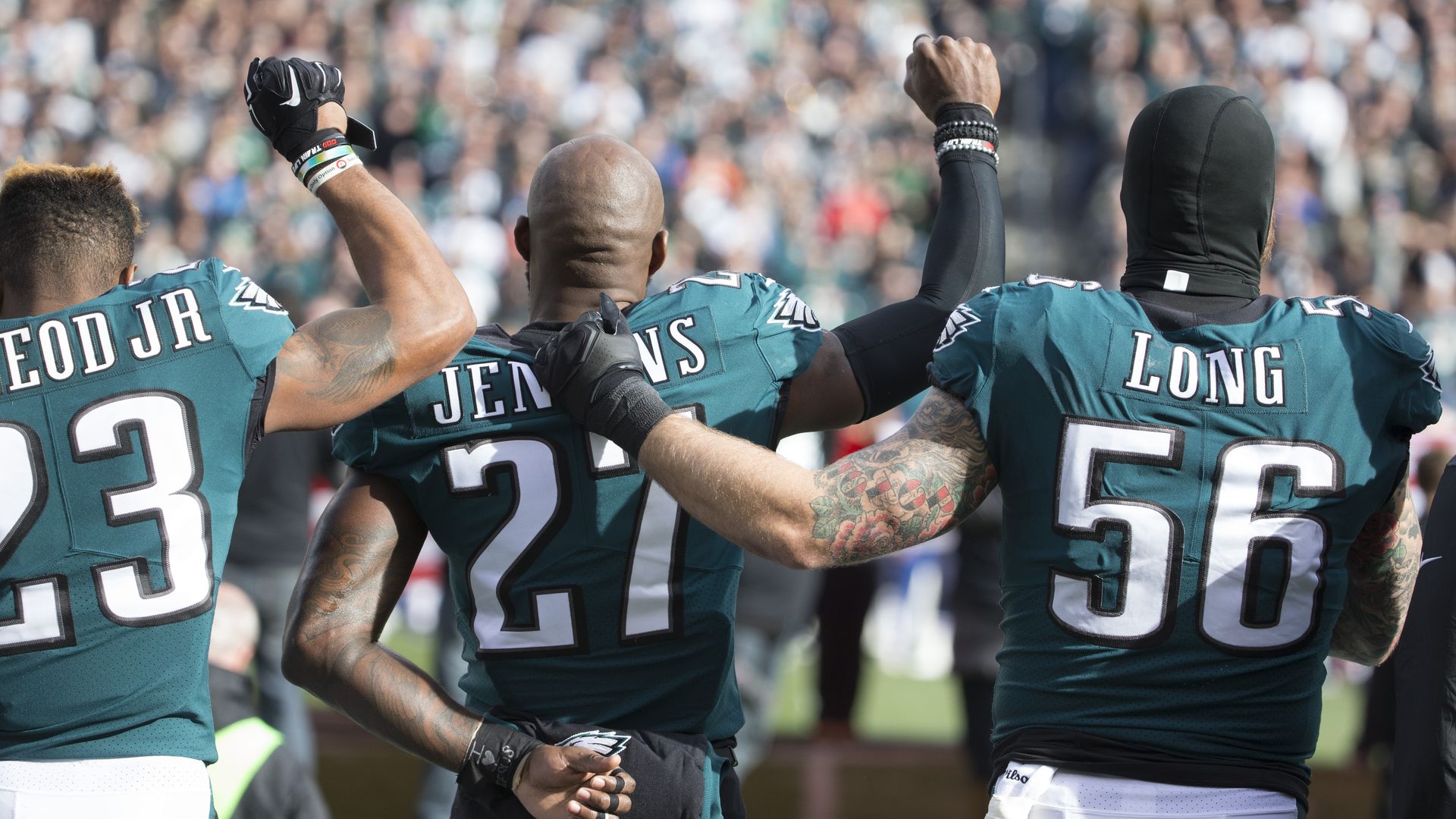 Less than a week after winning Super Bowl LII, three Eagles players have announced they will not attend the traditional champions visit to the White House: Malcom Jenkins, Chris Long, and Torrey Smith.
Flashback: Following the Patriots' Super Bowl win last year, several players skipped the White House visit, with many saying they rejected the invitation for political reasons.
The players who plan to skip this year:
Malcolm Jenkins
Chris Long

In a press interview with Pardon My Take last Sunday, the defensive end told the podcast, "No, I'm not going to the White House. Are you kidding me?"
Long also skipped last year's DC visit with the 2017 champions.

Torrey Smith

Speaking to reporters before the Super Bowl, Smith pledged that he would not visit the White House if the Eagles won. "We're very informed about what goes on, and we're trying to continue to educate ourselves," Smith said.
Go deeper