The costs of gutting the drug control policy office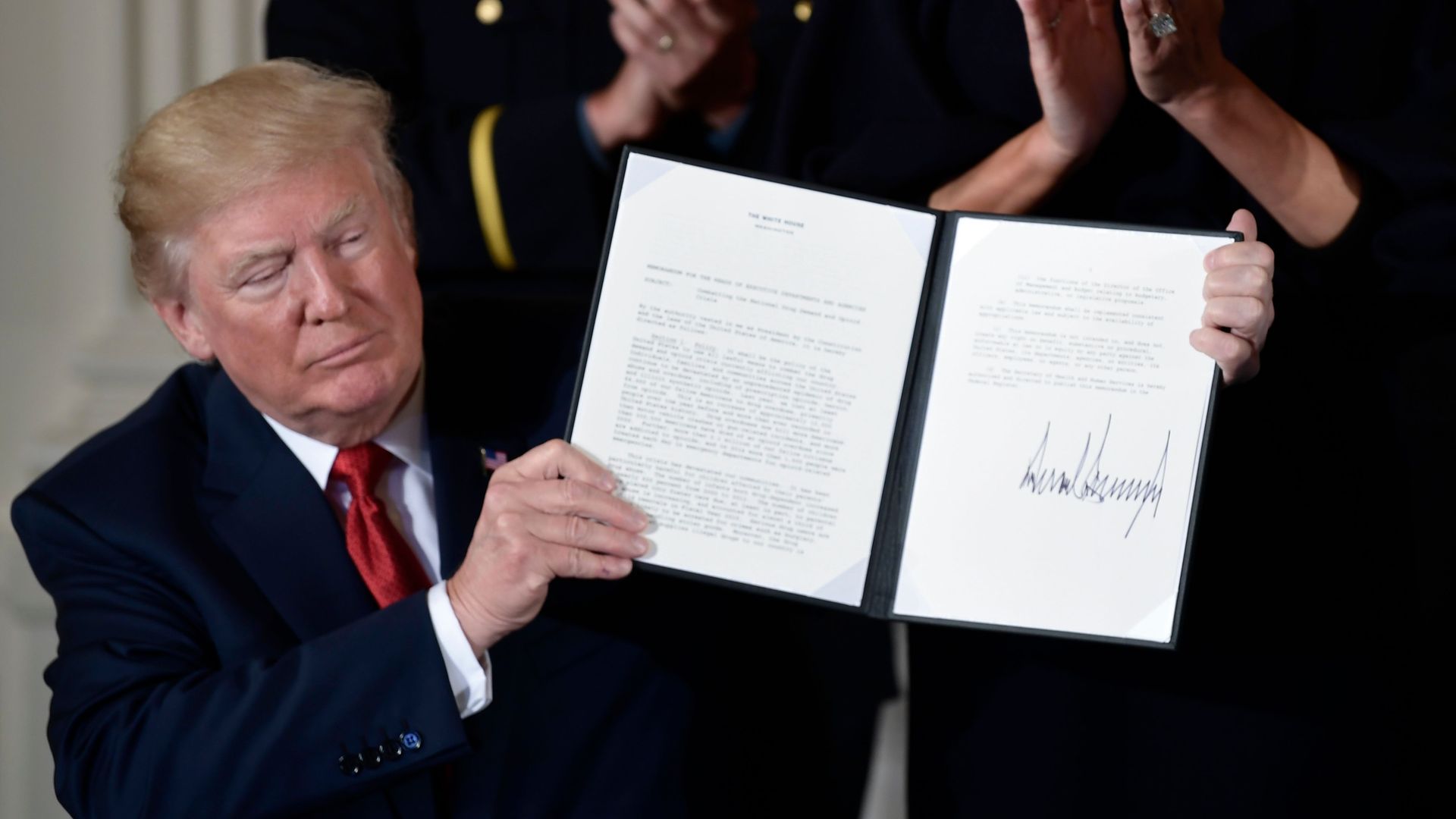 The West Wing has thoroughly marginalized the Office of National Drug Control Policy, Politico reported yesterday, pushing aside seasoned policy staff while presidential adviser Kellyanne Conway relies on political aides to craft the White House's response to the opioid crisis.
Why it matters: ONDCP is a part of the administration, similar to the White House budget office, and would normally be running point on issues like opioids. The opioid crisis is ravaging American communities at a shocking rate. It has gone on so long, and gotten so severe, that it clearly needs a public-policy response.
That means there's also a political risk to the West Wing's strategy here, especially if, as expected, its budget proposal calls for steep cuts to ONDCP.
Several of the most vulnerable 2018 Democrats come from states that have been hit especially hard by the opioid epidemic: Joe Manchin in West Virginia, Claire McCaskill in Missouri, Sherrod Brown in Ohio, etc.
Those are also all Trump states, and those Democrats are trying to strike a delicate balance: turning out the Democratic base without turning off their larger blocs of Trump-leaning constituents.
If you were one of those Democrats, striking that balance would be a lot easier once you could credibly beat up on the White House for sidelining and trying to de-fund the office of drug control policy while your state is in the depths of an addiction crisis.
Go deeper