Critics shame Silicon Valley firms over addictive technologies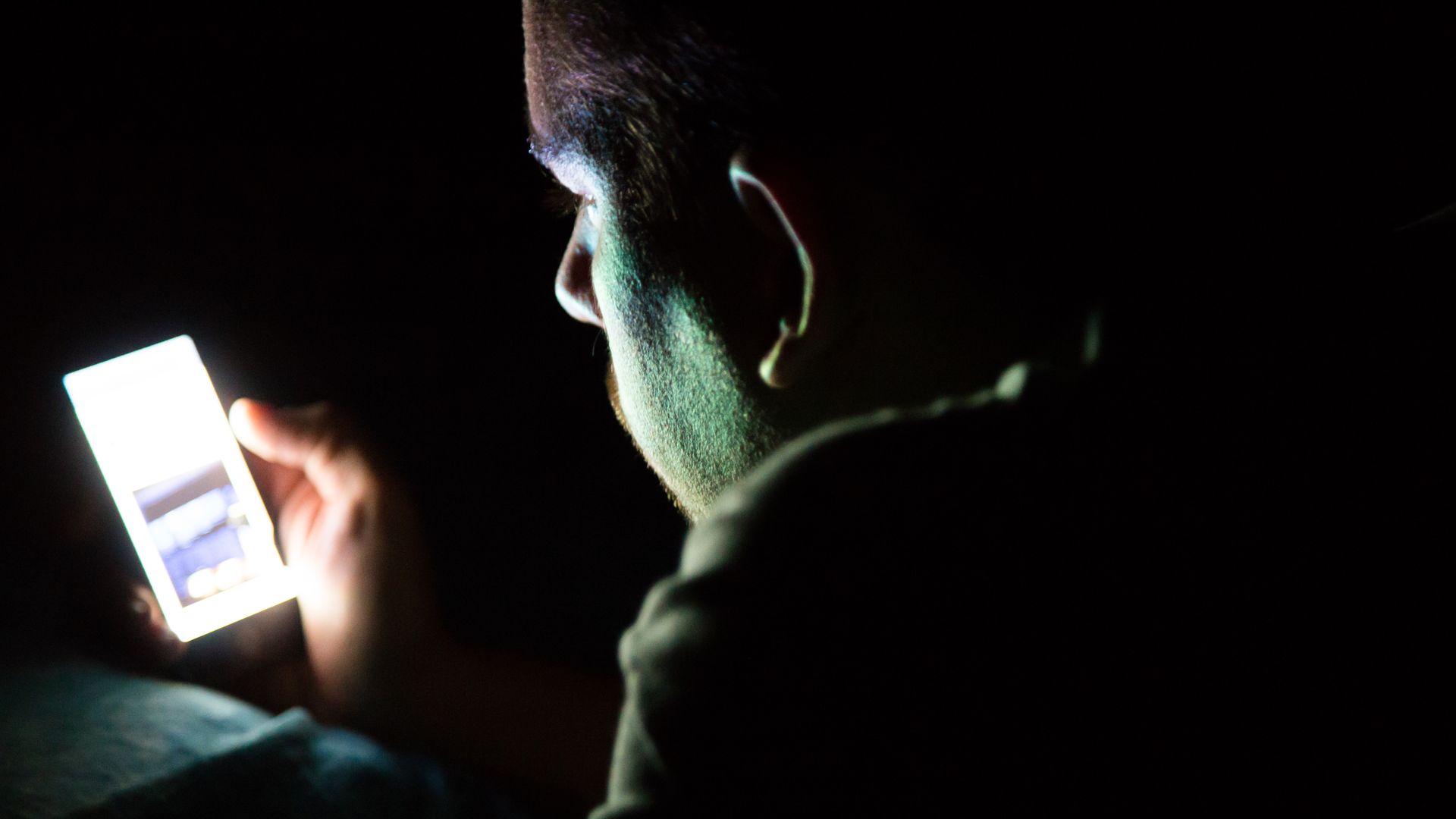 Tech industry critics spent a daylong event on Capitol Hill Wednesday airing concerns that Facebook, Google, Apple and other major companies are peddling addictive products that damage young minds.
Why it matters: The health-related campaign against Big Tech is becoming more organized. But both sides of this debate seem to be talking past each other.
What they're saying:
Critics are seeking some sort of policy to address the problem. "Should there be some common sense regulation of the tech industry? Obviously," said Jim Steyer, the head of Common Sense, the group that organized the conference.
Franklin Foer, the author of a recent book critical of tech powerhouses, said that a "sense of shame" would shift norms in the industry. "Apologies for shaming you," he said, "but I think that that is the first step of what's happening right now."
Lawmakers who attended were less willing to attack the industry. Sen. Mark Warner (D-Va.) said he hoped concerns about tech's addictive qualities could be addressed through "a collaborative effort with the companies." Both Sen. Ed Markey (D-Mass.) and Rep. John Delaney (D-Md.) support a soon-to-be-introduced bill commissioning an NIH study on the effects of technology on children.
Buzz: The discussion around tech addiction has struck a chord with Silicon Valley companies. At least five Facebook staffers attended the conference, including its global safety chief Antigone Davis, as did high-ranking policy staffers from Twitter. But their voices were noticeably absent as critics took the stage to debate the public health hazards posed by their employers.
New York Times reporter Cecilia Kang asked members of the audience who worked for tech companies being discussed to "be brave" and ask a question when she moderated one of the panels. None did.
Off stage, though, they worked the staffers, reporters and policymakers in the room.
Steyer said he'd invited top executives from major tech companies — including Facebook's Mark Zuckerberg and Sheryl Sandberg and Apple's Tim Cook — but they'd declined to attend. A source familiar with the matter said that while Apple had told Steyer executives wouldn't be able to attend it had sent a representative to the event.
A spokesman for Facebook said that it had offered for Davis to appear at the conference but that Common Sense had rescinded her invitation. A spokeswoman for Common Sense, Colby Zintl, told Axios that the invite was pulled back because the panel in question filled up. The companies are mounting their own case: Facebook will host a summit on safety next month, which is expected to include at least some of its critics.
Meanwhile, the companies are quietly building their own defense: Facebook will host a summit on safety next month, which is expected to include some of its critics.
Our thought bubble: The conversation seems to be taking an antagonistic turn, with critics digging in deeper. It's likely to only get more heated with dueling messages about the safety of technology.
Editor's note: This post has been corrected to show that the name of a spokesperson for Common Sense is Colby Zintl, not Colby Zinti.
Go deeper