Trump: "I'd love to see a shutdown"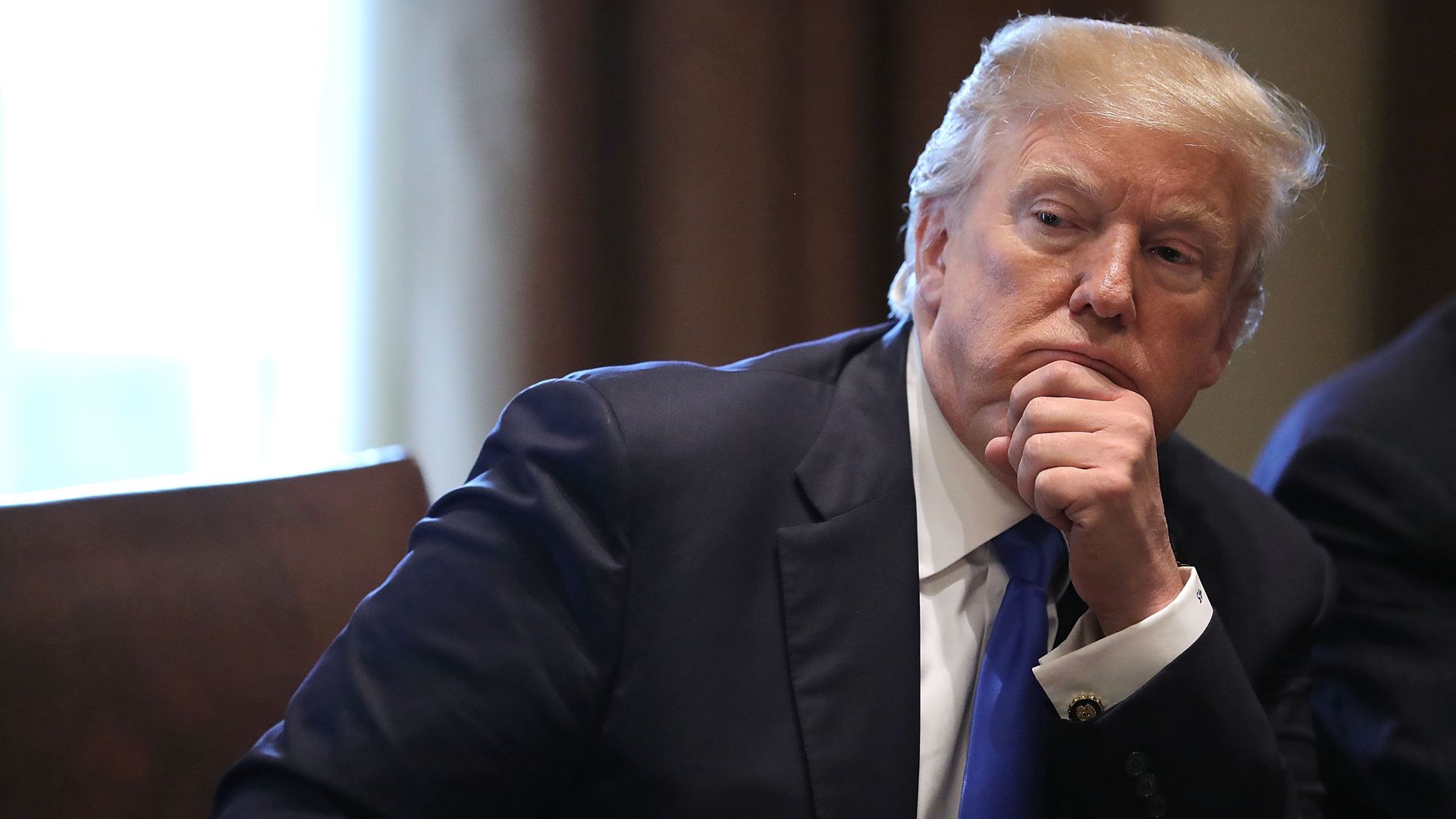 During a White House roundtable on MS-13 with Homeland Secretary Kirstjen Nielsen, lawmakers and law enforcement officials Tuesday, President Trump said he would "love to see" a government shutdown if Democrats don't support his immigration plan:
If we don't change it let's have a shutdown ... and it's worth it for our country. I'd love to see a shutdown if we don't get this stuff taken care of.
— President Trump.
Trump sought to usher in his immigration reforms through the lens of MS-13 by blaming Democrats for refusing to close immigration loopholes, which he said is causing gang members to enter the country and recruiting unaccompanied minors.
Yes but, Trump's shutdown comments seem to contradict what most lawmakers have been saying: that a shutdown isn't likely, largely because they don't expect a DACA deal to even be tied the spending bill. Chuck Schumer and Mitch McConnell, who met earlier this morning to negotiate the budget, both said they were optimistic that they were nearing an agreement.
Go deeper