Syrian chemical weapons attacks have been normalized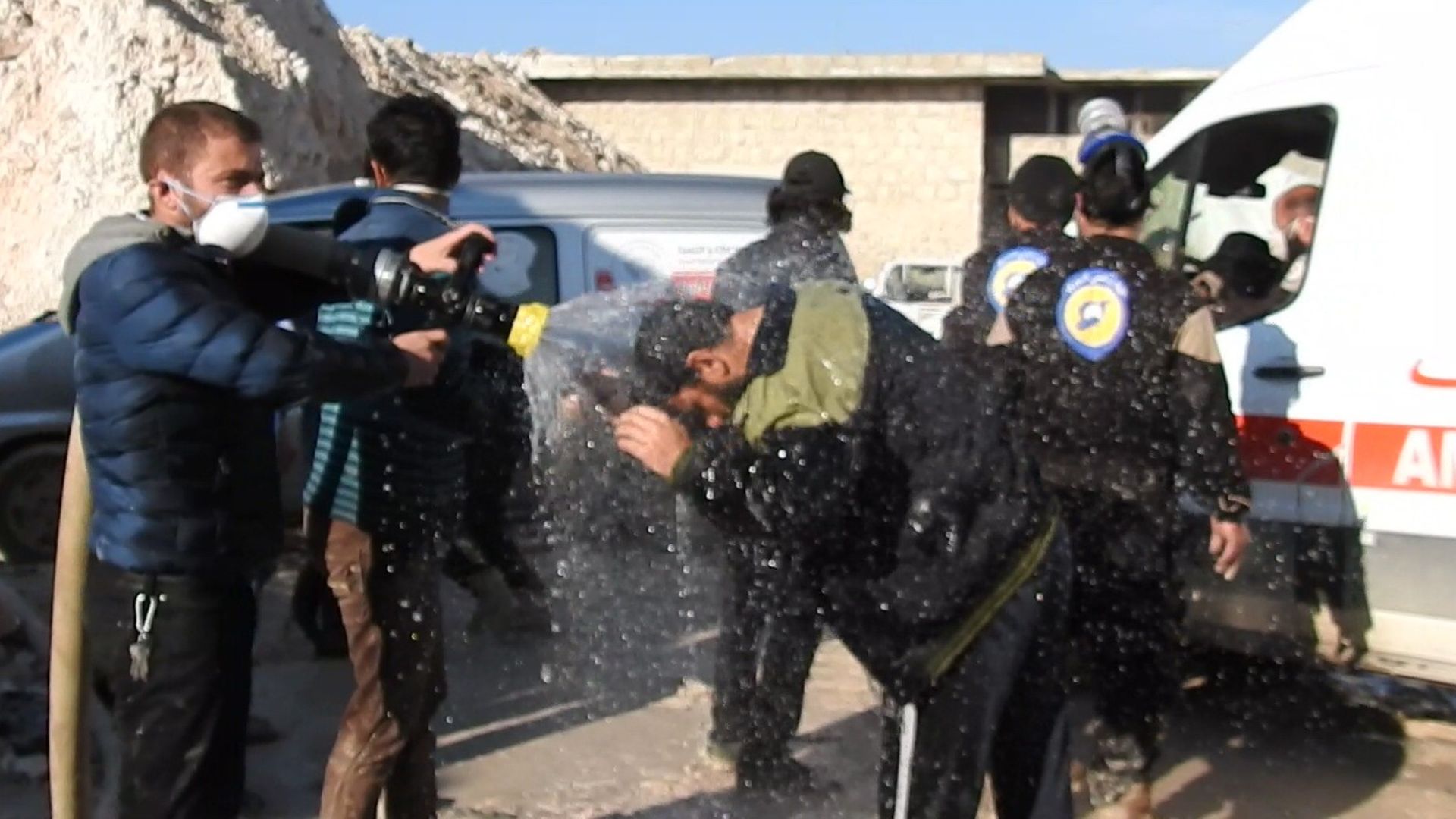 As the United States and the international community have drawn a supposed red-line at sarin and other formally outlawed chemical weapons, chlorine gas attacks in Syria have become normalized, allowing President Bashar al-Assad to deploy them with impunity.
Why it matters: The onslaught of Aleppo has desensitized observers, while the fixation on de-escalation zones, the campaign against ISIS and stabilization efforts have created blind spots in places like Douma, where siege and human misery continue. These incidents are symptomatic of broader missteps by the U.S., whose rudderless policy has led to a lack of accountability for these attacks and, indeed, Assad's continued hold on power.
The Syrian American Medical Society (SAMS), a humanitarian organization, has documented 196 chemical attacks since the beginning of the conflict, the majority occurring after a 2013 agreement that purportedly stripped Assad of his chemical weapons stockpiles, lauded at the time by President Obama as a diplomatic success.
The fact that chemical attacks, along with the attacks on hospitals and civilians, have continued — with a ferocity not seen since the regime's Aleppo offensive in 2016 and the subsequent establishment in Astana of "de-escalation zones" enforced by Russia, Turkey and Iran — comes as no surprise. As monitors have consistently documented, the Syrian government rarely honors ceasefires, and Assad and Russia are operating in charted waters, having already destroyed east Aleppo and besieged other cities.
What's next: In January, Secretary Tillerson outlined a Syria strategy with Assad out of picture, but the Trump administration has little leverage on the ground. By continuing the Obama-era outsourcing of Syria policy to competing parties in the region, the U.S. will remain unable to broker a political solution that phases out Assad.
Adham Sahloul has been a researcher at the Atlantic Council's Rafik Hariri Center for the Middle East and an advocacy officer at the Gaziantep, Turkey, office of SAMS.
Go deeper