New group eyes building support for health care policies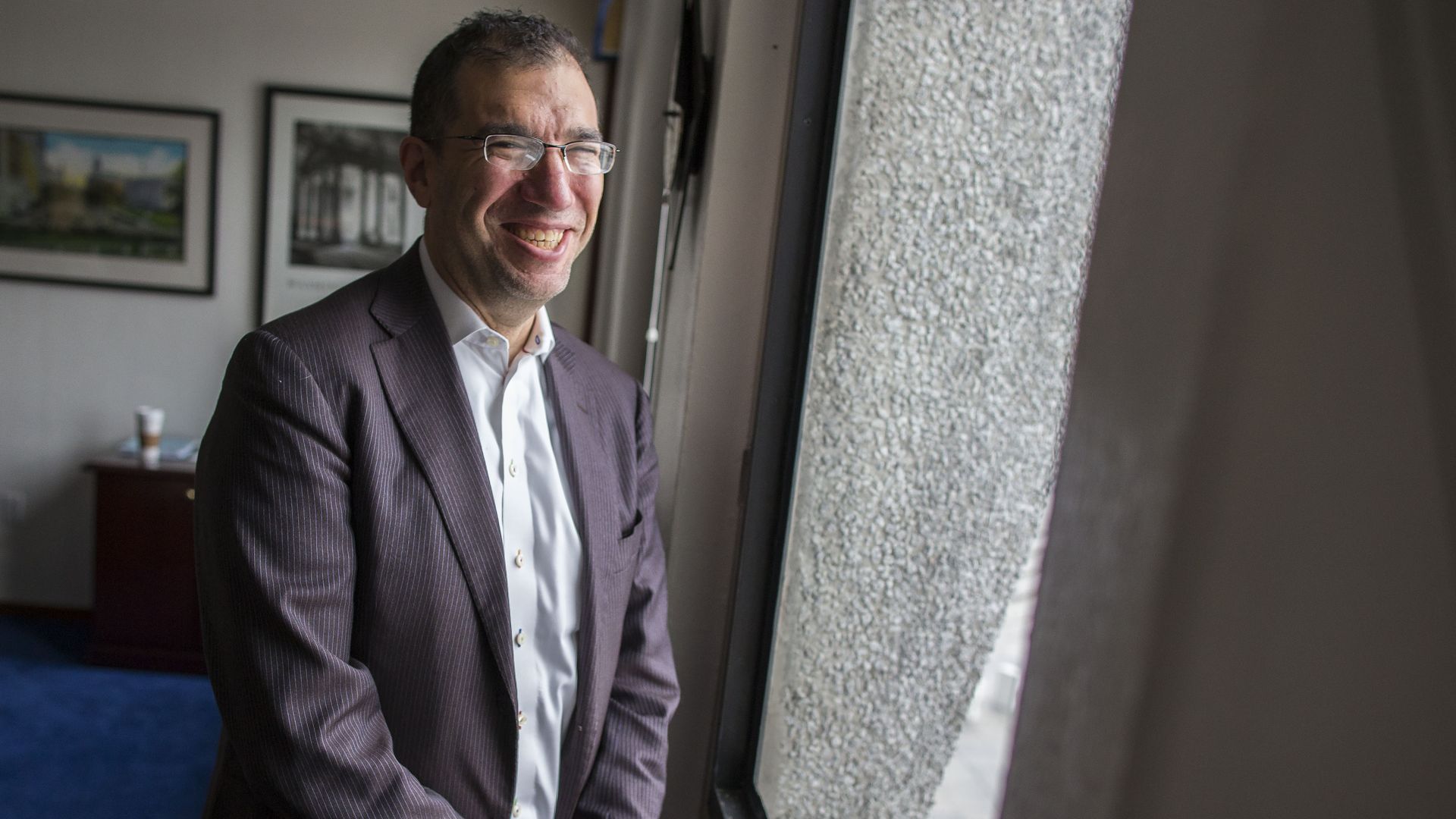 A new health care advocacy group called the United States of Care is bringing together a wide range of people — from actors Bradley Whitford and Andy Richter to billionaire Mark Cuban t0 prominent health care names like Atul Gawande and Bernard Tyson — to push for policies that would reduce the number of uninsured and underinsured people.
The bottom line: It's easy to form a new group but difficult to change the status quo in the health care industry. Success will be determined by actual policy ideas that are implemented and supported by voters.
The background: Andy Slavitt, the former top Medicare and Medicaid official in the Obama administration and board chair of the new group, said United States of Care formed after he and others met with people who voiced concerns about their health care. "People are worried that political parties are going to get locked into 'victory' at the expense of coming together and doing what's right," he said.
So what will the group do? It's still vague, but the group's members will work with state and federal lawmakers to propose policies — based on what they hear from people on the ground — that help people get coverage and address commonsense concerns, like "making sure someone doesn't lose their home because someone gets sick," Slavitt said.
The group will start with public listening events this month in Minnesota, North Carolina and Utah.
The group won't use the Affordable Care Act as a centerpiece, Slavitt said.
Funding: United States of Care will not accept money from politically backed groups or from for-profit companies. Funding will come from foundations, not-for-profit health care organizations and individual donors unaffiliated with politics, but actual donors won't be disclosed.
Go deeper