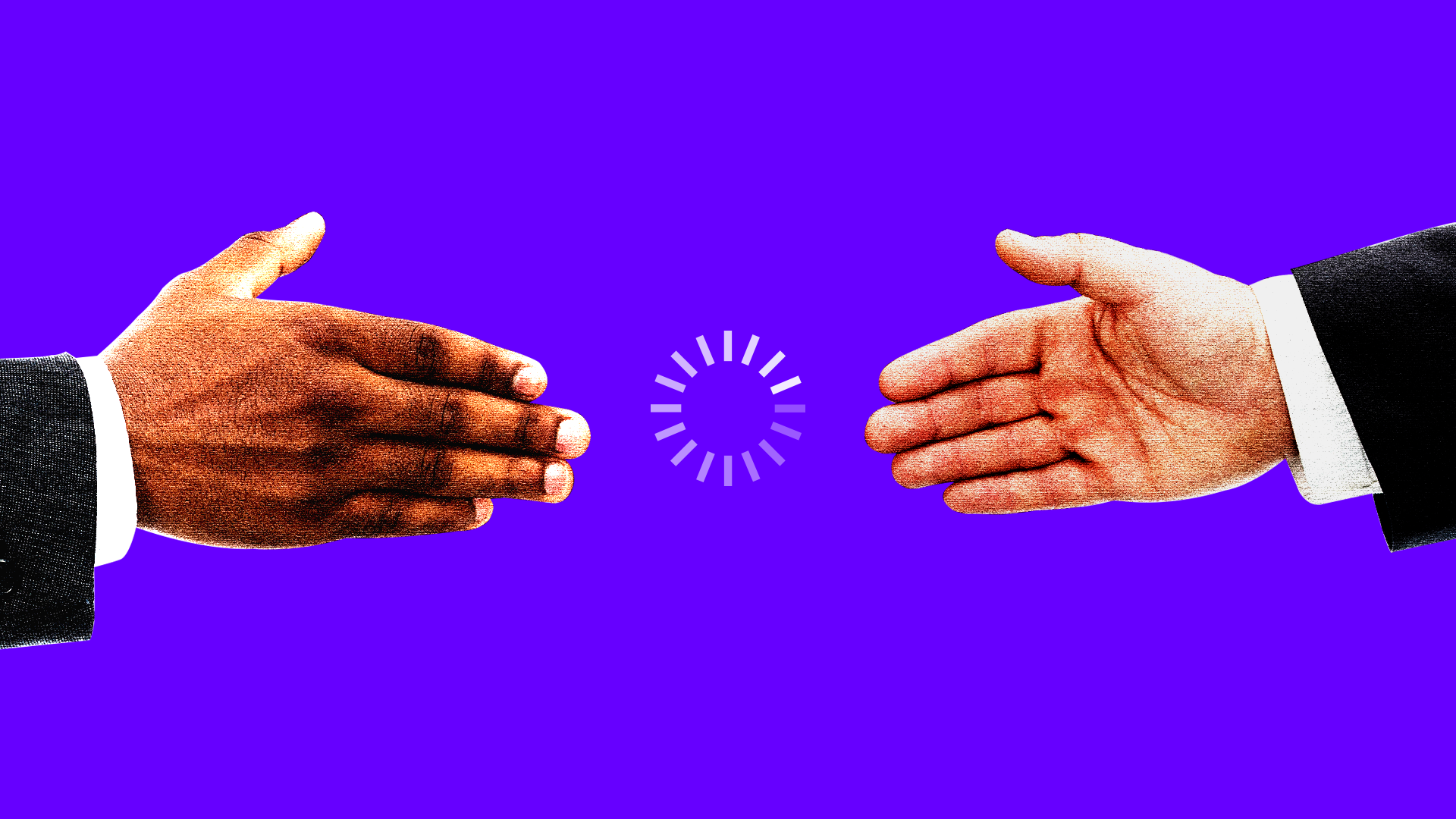 A number of major media deals are facing uncertain futures since the Justice Department unexpectedly sued to block the $85 billion AT&T merger with Time Warner in November.
Why it matters: Before the DOJ lawsuit, the deals landscape within the Trump administration was vibrant. The unexpected litigation is slowing that momentum at a time when media companies are looking to consolidate to survive.
"I believe we're likely to see ongoing consolidation in the content industry but the level and intensity of dealmaking will very much depend upon the outcome of the AT&T-Time Warner trial," says Gene Kimmelman, President and CEO of Public Knowledge and former Chief Counsel for the DOJ's Antitrust Division.
Deal volumes during Trump's first year as President were up 8% and 29% from the last two years of Obama's presidency, respectively.
Sources say the feeling of renewed confidence from dealmakers has come to a screeching halt now that the DOJ is looking to block a merger that most thought would go through.
Judges typically don't like merger litigation because it forces them to predict the future and their job is to determine liability based on past facts.
"In a horizontal merger, (like the one between Disney and Fox), where two likeminded companies combine, they overcome this a bit because there's clear precedent set. But that's missing in vertical merger. No vertical merger law has passed since the 1970s."
— DC antitrust lawyer and former DOJ antitrust trial attorney David Balto
The political nature of The President's involvement with high-profile deals could also affect billions of dollars of deals to come. Sources say it's absolutely plausible to think that the Presidents' personal vendetta against CNN could impact the deal landscape, but that the current antitrust chief, Makan Delrahim
"My knowledge of Makan Delrahim is that he's going to call balls and strikes right down the middle," says Balto. "Antitrust enforcement works best when it does not have a political dimension to it."
What's next: Kimmelman says that if AT&T prevails in its lawsuit with the DOJ, "I worry the floodgates will be opened to massive transmission and content consolidation that could lock in control over media in a few hands for decades to come."
Go Deeper: Media megadeals to watch in 2018
Want to get smarter about deals and dealmakers shaping M&A and VC conversations? Sign up for Axios' Pro Rata newsletter authored by Dan Primack.
Go deeper