Two officials say sexual misconduct from Marine officer went ignored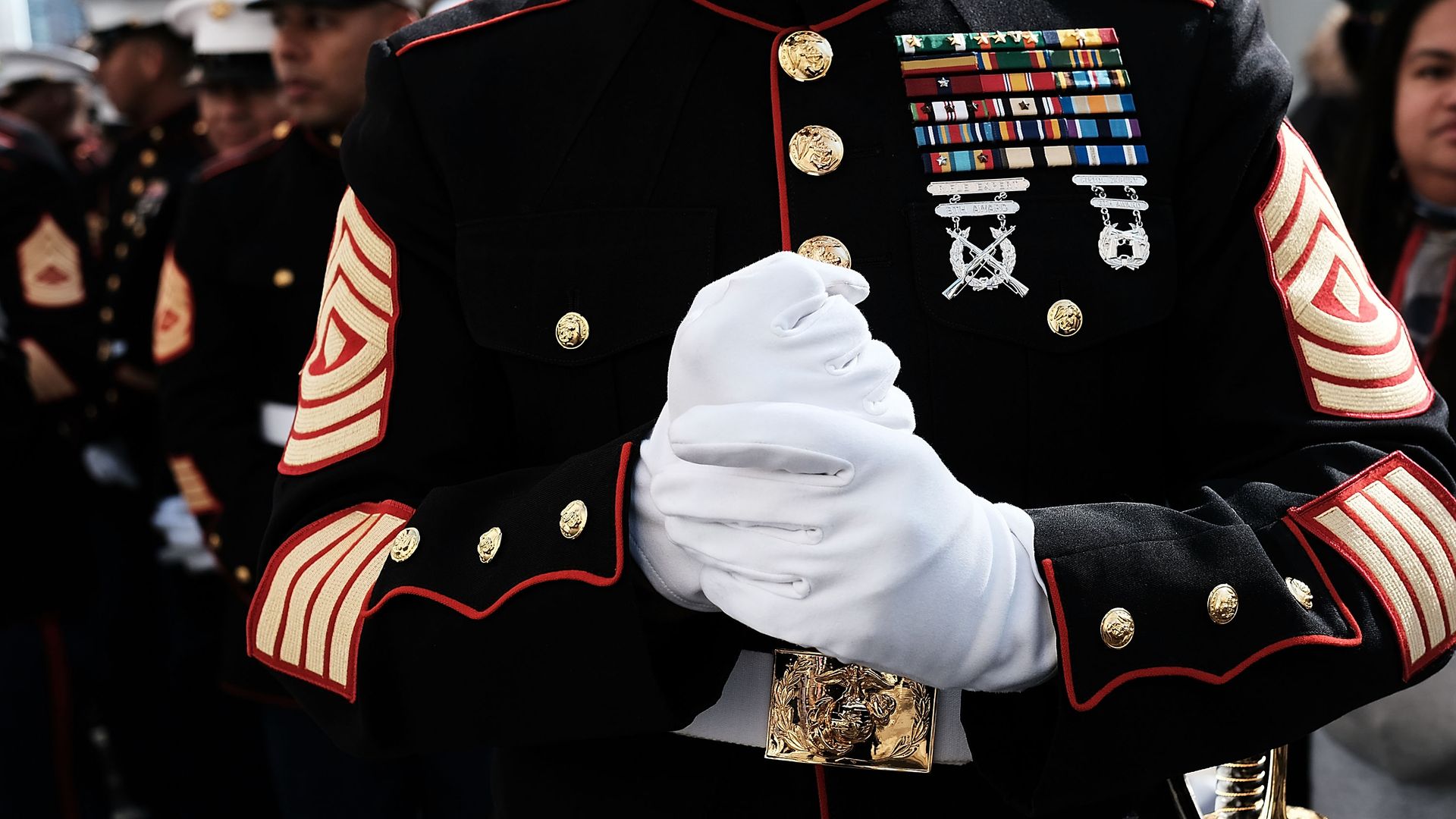 USA Today reports that repeated complaints of "sexually explicit overtures" from Marine Corps Maj. David Cheek went unaddressed by leadership.
"They had every chance to handle this in-house. The leadership chose not to act on it....My perception is that the Marine Corps simply doesn't care."
— Sherry Yetter, one of the women who reported the overtures
Why it matters: The military has struggled with how those in power handle sexual assault and harassment allegations from subordinates. Last March, the Marine Corps faced a major scandal surrounding male service members sharing nude photos of their female counterparts in a private Facebook group.
The two women who raised complaints against Cheek — Yetter and Trace Sharpe — were working underneath the officer at the office of manpower and reserve affairs.
They reported to officials that Cheek "showed them he had an erection through his clothing" on several occasions after requesting to meet with them privately.
Yetter said she complained in 2014 but "was discouraged from pursuing the case." In 2017, Cheek was reassigned to the building she worked in, which prompted her to voice complaints for a second time. Per USA Today, that complaint "was found to be unsubstantiated."
Sharpe said she raised similar accusations against Cheek, but was "told nobody would believe her," USA Today reports.
Go deeper