Ex-Uber CEO: Google was ahead in self-driving cars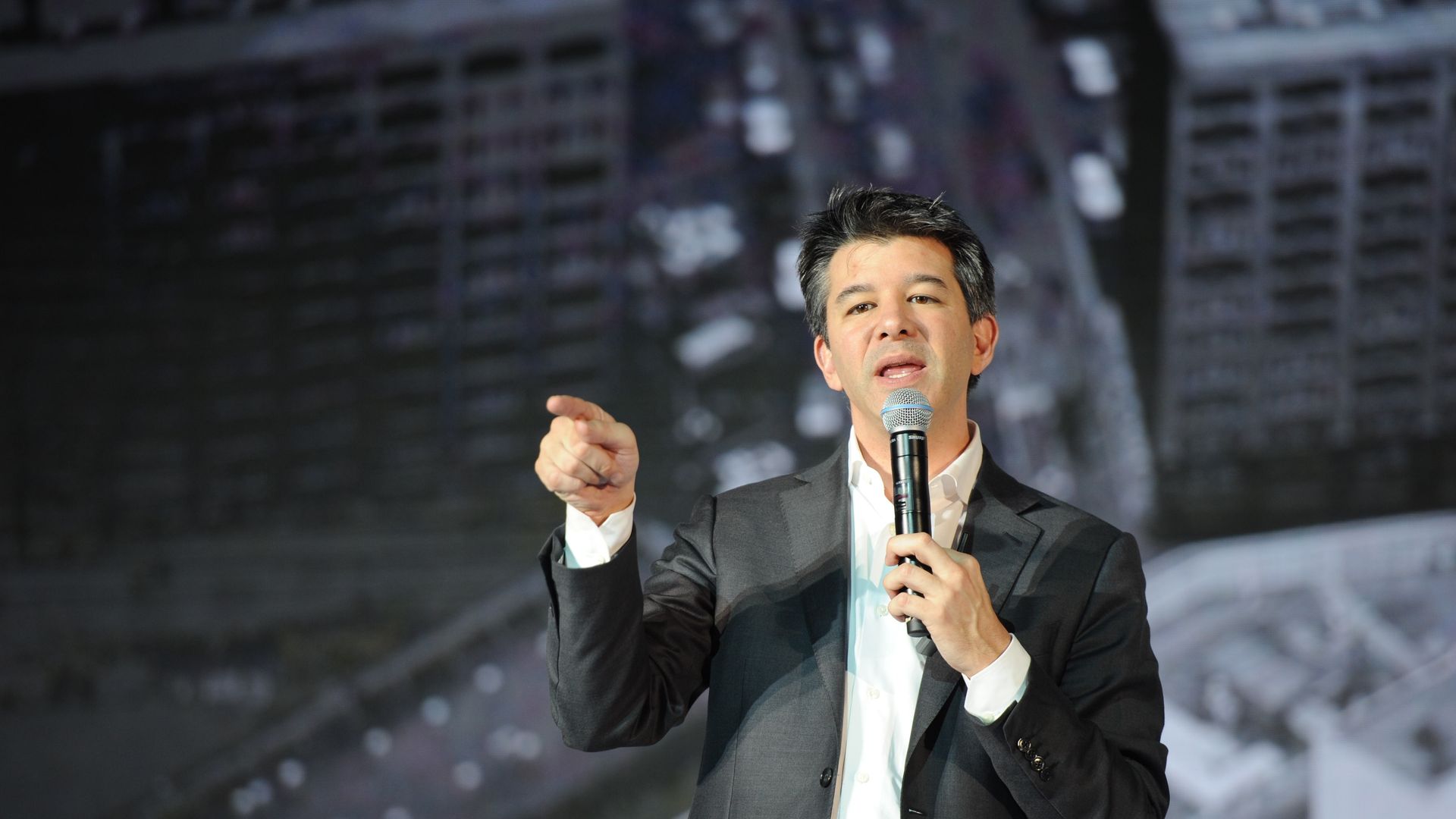 Ex-Uber CEO Travis Kalanick admitted in testimony in the Waymo-Uber trial Tuesday that he saw Google (later Waymo) as the leader in self-driving cars, and that his company needed to catch up as a matter of its future existence.
Why it matters: Waymo, which is suing Uber for allegedly stealing some of its trade secrets, is continuing with its narrative that the ride-hailing company and its chief were on a mission to get ahead in the race at all costs. Eventually, according to Waymo, that included cheating, in the form of acquiring a former Waymo executive's new startup and using tech he had brought with him.
More from Kalanick:
He admitted to growing unhappy with Uber's initial self-driving car division's progress (its sensors were too big and expensive). "We definitely needed to get a commercial orientation," he said.
Uber's eventual acquisition of Otto, founded by former Waymo exec Anthony Levandowski, was a sort of compromise. "I wanted to hire Anthony and he wanted to start a company, so I wanted to come up with a situation where he could feel like he started a company, and I could feel like I hired him," he said on Tuesday.
What's next: Kalanick will continue his testimony Wednesday morning.
Go deeper